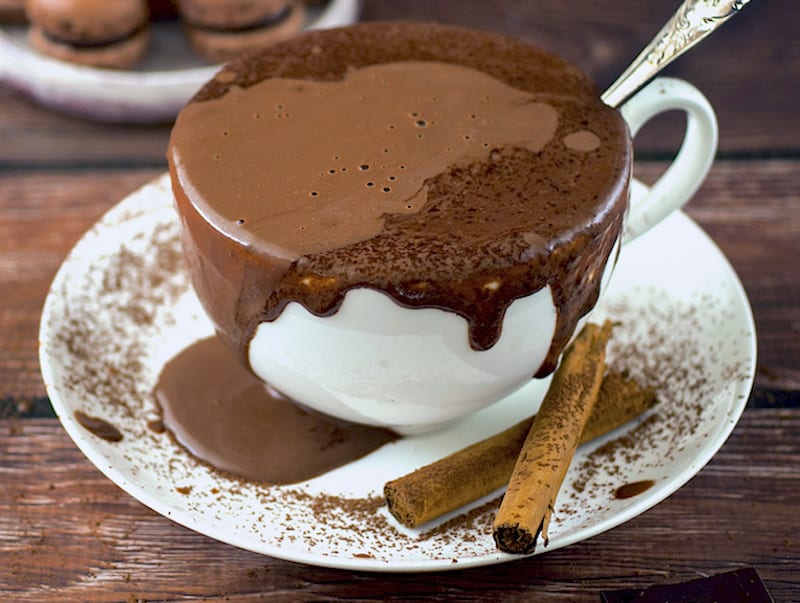 Indulge in a rich, chocolatey, and delicious hot chocolate without heavy cream.
One of the great pleasures around this time of year is sipping on a cup of rich homemade hot chocolate. As I don't drink coffee, I order a lot of hot chocolates when going to cafés. Mostly it ends with a huge disappointment when they serve it with an instant hot chocolate powder.
Recently, I stumbled upon a little secret which helps you reach a thicker consistency. Use just a tiny bit of chocolate pudding powder to make your hot chocolate luxuriously thick and creamy.
Sometimes, a pinch of cinnamon is all it takes to turn your mug into the taste of Christmas. I also like to add a cinnamon stick to give it a rustic wintery look.
In case you prefer your hot chocolate not extremely thick, I recommend using more milk and leaving the chocolate pudding powder out.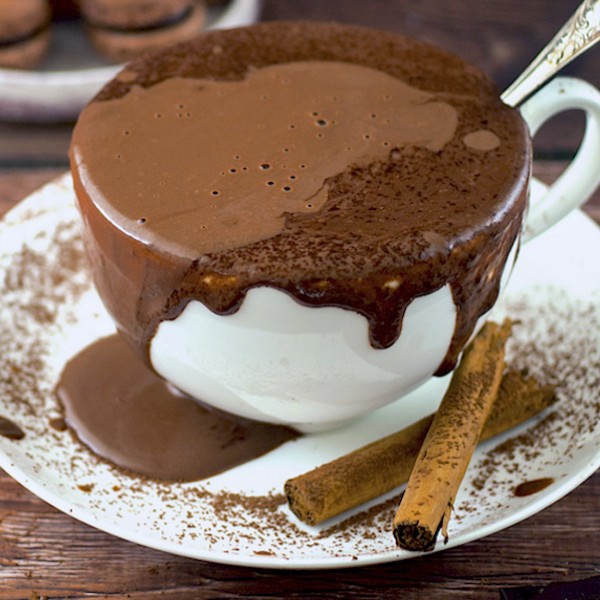 Decadent Hot Chocolate
Claudia Willner
Indulge in a rich, chocolatey, and delicious hot chocolate without heavy cream.
Ingredients
2

cups

whole milk

5

oz

bittersweet 70 % chocolate

chopped

2

tbsp

brown sugar

1 1/2

tsp

chocolate pudding powder

vanilla bean

scraped (optional)

1/2

tsp

cinnamon

optional

pinch

of salt
Instructions
Slowly heat milk in a saucepan.

Once milk is warm, add chopped chocolate and stir until melted.

Keep stirring on a low boil for about 3 mins.

Add brown sugar and chocolate pudding powder

Add vanilla bean/cinnamon powder if you like.

Add salt.

Serve immediately.
Improve your hot chocolate by making it ahead and let it rest for a few hours. Rewarm it before serving.
Add a few pinches of fleur de sel to give it an extra punch.
Top with cacao or cinnamon powder for a great look.
Incase you don't have chocolate pudding powder, you can substitute with corn starch.
Claudia Willner
I'm Claudia, a passionate cook and baker from Switzerland. On my blog you will find delicious homemade recipes, useful kitchen tricks and all kinds of ideas for homemade little things. Enjoy!