This coffee donut bread pudding takes everything you love about breakfast and bakes it into one easy dish! Cake donuts baked in a coffee custard for the perfect addition to brunch!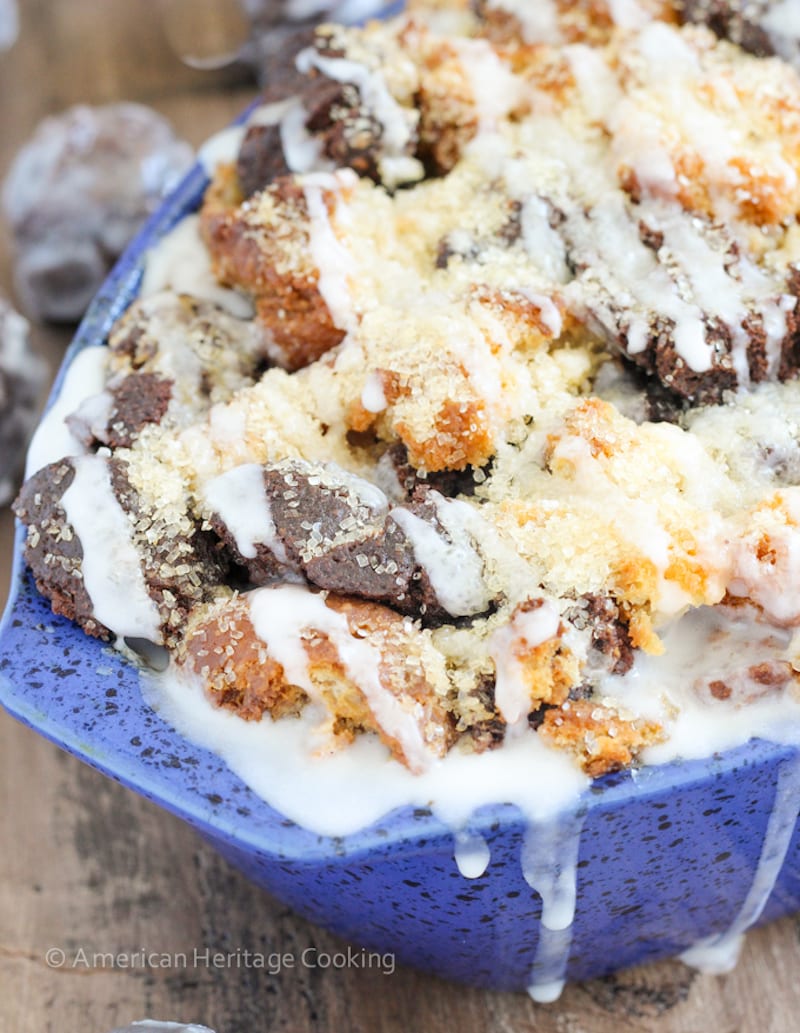 Actually, this bread pudding is AMAZING, and it was born from my inability to waste all the scrapes from my homemade Old-fashioned sour cream cake donuts & chocolate cake donuts! (See #7 above! Lol) It seemed such a shame to waste all the trimmings, so I fried them up, added an easy coffee custard and baked it up to indulgent perfection!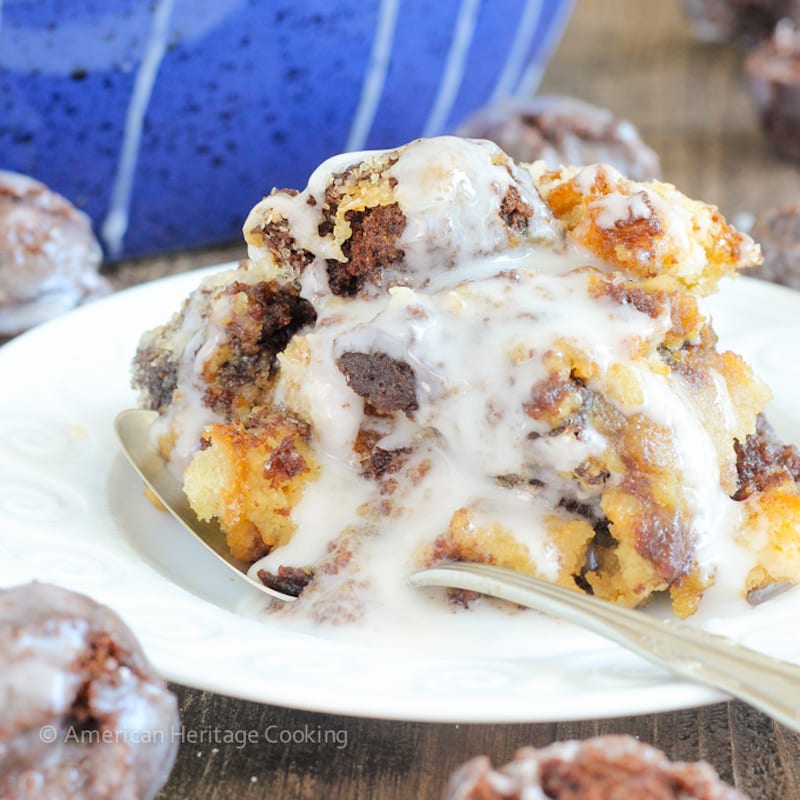 You could also make this from store-bought donuts, which would make it the easiest (as well as the most sinful) addition to a brunch. It is better if the donuts are a day old, so that they stand up to the custard better.
Basically, this bread pudding is the marriage of two breakfast favorites: coffee and donuts. What's not to like?!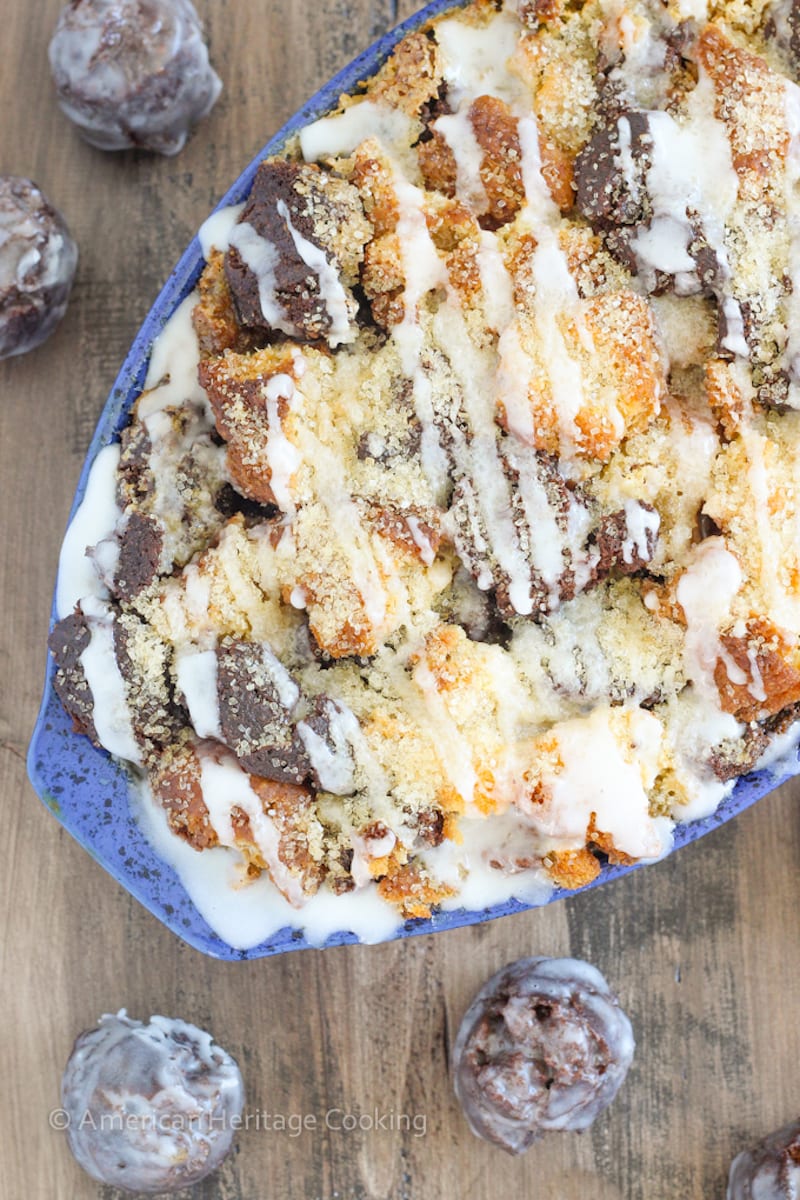 I mixed chocolate and traditional sour cream but it would be good with any flavor!
Like my other bread puddings, this one is all about the crunchy topping! Make sure you don't skip sprinkling turbinado sugar all over the top before you bake!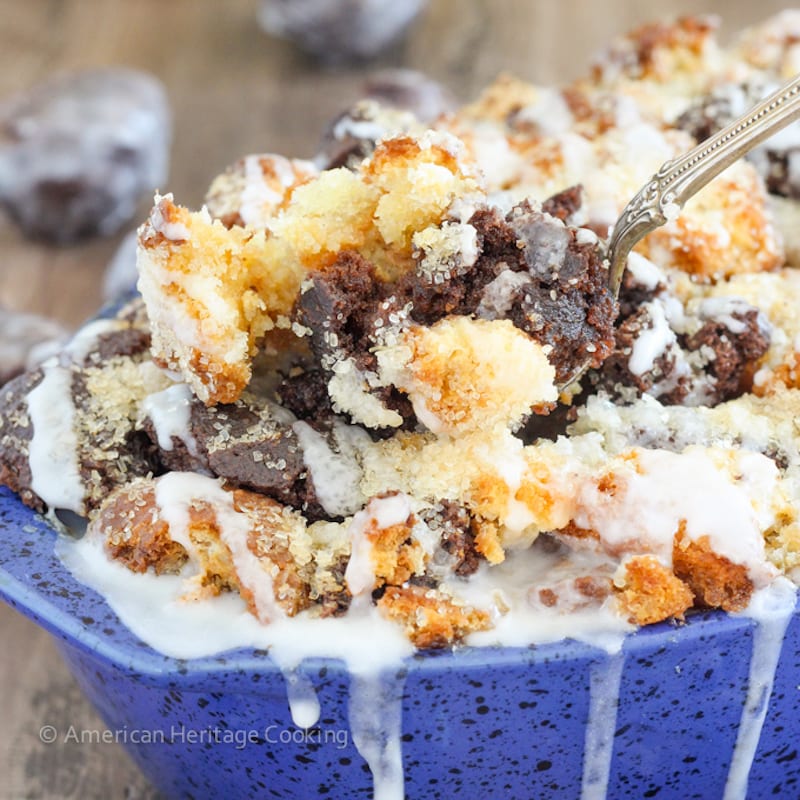 Oh, and pour on the donut glaze and be happy!
Lindsey Farr
I'm a financial analyst turned blogger at American Heritage Cooking and, most recently, a culinary student at the International Culinary Center in New York City! I love posting healthier meals, old-fashioned comfort foods, and all things sweet! I also have a serious weakness for cupcakes!