Detroit Tigers and Chicago Cubs banners are the only markers outside this converted 1BD apartment. Equipped with a hot dog and chili warmer, the bar does three things: Chicago-style hot dogs, Detroit-style coney dogs and booze.
By Lauren Clason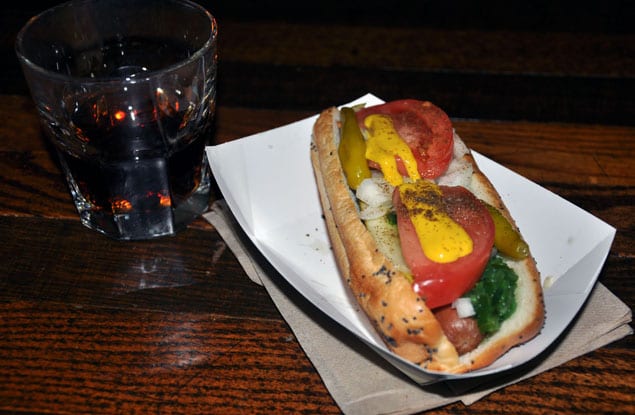 En route to Ivy and Coney, a Detroit coney and Chicago hot dog joint in the middle of the Shaw neighborhood in DC, I passed a small corner spot with a large patio. I stopped.
Was this it? No, no hot dogs in sight.
I glanced at the map on my phone again before spotting a Chicago Cubs banner hanging from a second-story window, caddy-corner from where I stood.
Bingo.
I strode across the street, but slowed once I got closer. A Washington Nationals and Detroit Tigers banner hung from the other two windows on the second floor, but the building otherwise looked abandoned. I wandered past, looking for any signage besides the giant wooden board nailed to the front. The word LEASE was painted on it.
Standing outside the door was a young guy in a t-shirt, smoking a cigarette.
"Excuse me, do you know where Ivy and Coney is?" I asked him.
"Yeah, right here," he said, tossing the cigarette and gesturing me inside. "One of these days I'll stop being lazy and put a sign up."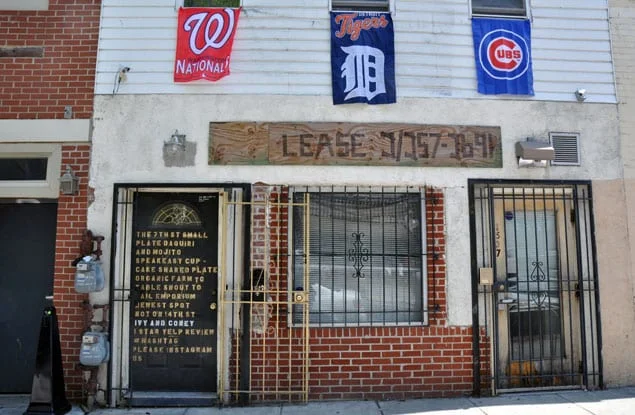 That guy turned out to be Chris Powers, one of the bar's founders and a Detroit native, who developed the idea for Ivy and Coney with his friend and Chicago native Josh Saltzman. Both men missed the neighborhood feel of the unpretentious bars they grew up with back home.
"We were drunk at the bar and we were talking about what bar we would want to be 80 years old and still pouring beers in," he said. Out of that came Ivy and Coney, a one-bedroom apartment converted into a makeshift bar.
Both Powers and Saltzman are big baseball fans, and wanted to recreate the kind of bars they were used to: a "torn-down concept" neighborhood establishment with limited food and a familiar crowd. The two also own Kangaroo Boxing Club, a BBQ joint in Columbia Heights.
Soon after, Powers spotted the space Ivy and Coney inhabits now for rent on Craigslist, and their "joke bar" suddenly started to become a reality. The two brought on their friends, Jamie Hess and Adam Fry, signed the lease and started the build-out. Since it was originally a 1BD apartment, the team's Plan B was that Chris would live there if the bar didn't get off the ground.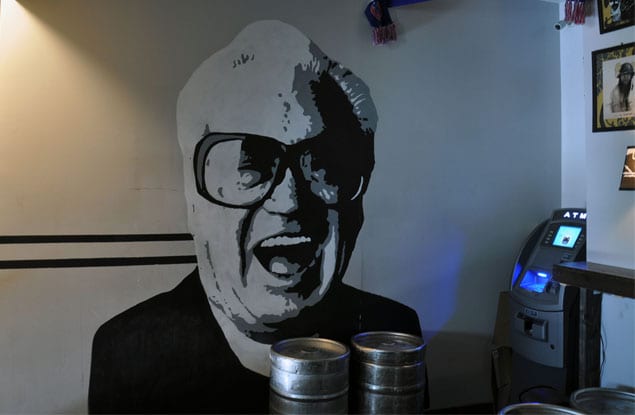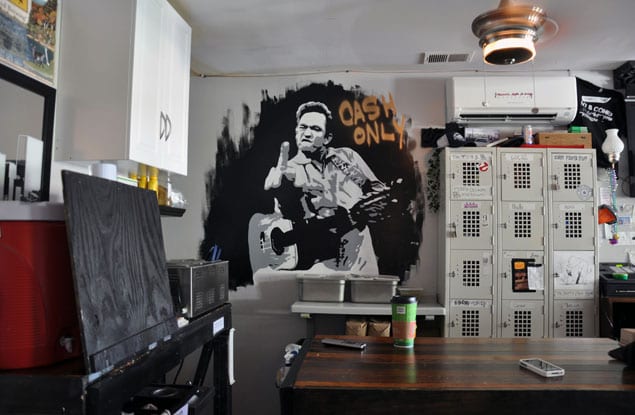 See Also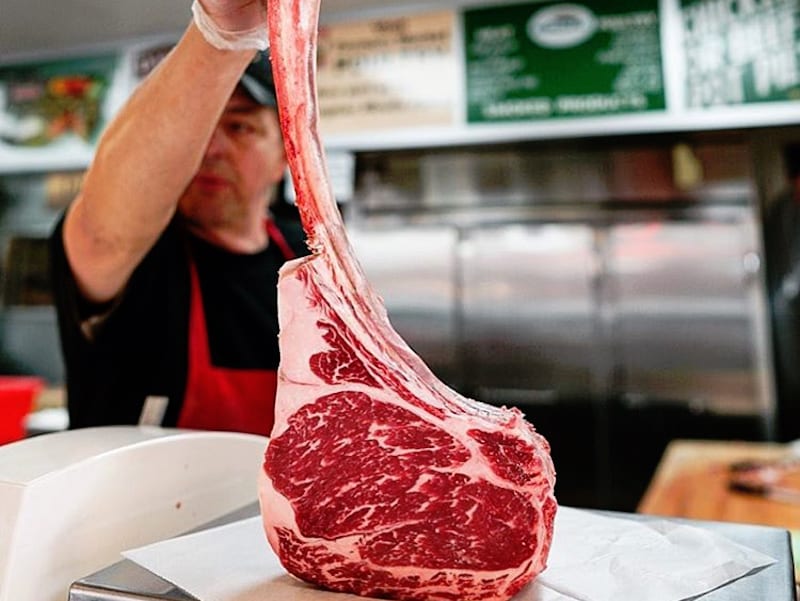 Equipped with a hot dog and chili warmer, the bar does three things: Chicago-style hot dogs, Detroit-style coney dogs and booze. The alcohol is imported from Detroit and Chicago as well, with offerings like Goose Island, Old Style, Stroh's and Jeppson's Malort, an infamous Swedish schnapps that's prevalent in many a Chicago bar. Powers snapped a photo of a patron taking a shot of the stuff to add to the "Malort first-timers wall" while I was there.
To add to the community feel, the bar also features a back room with a Nintendo 64 and other video game consoles, a locker section where patrons can purchase a discounted bottle of liquor through the bartenders to store and be served with free peanuts. The liquor lockers currently have a wait list, and regulars have to purchase an average of $100 in liquor a month.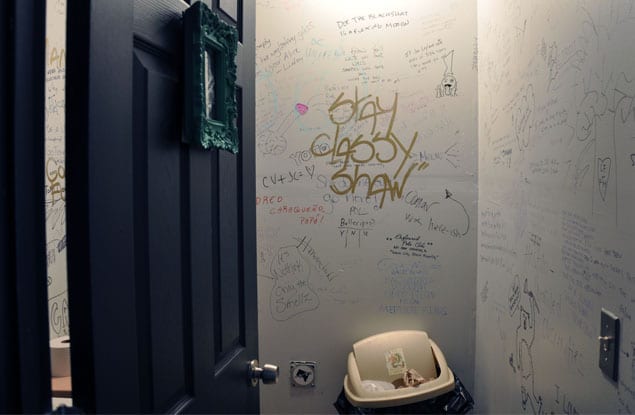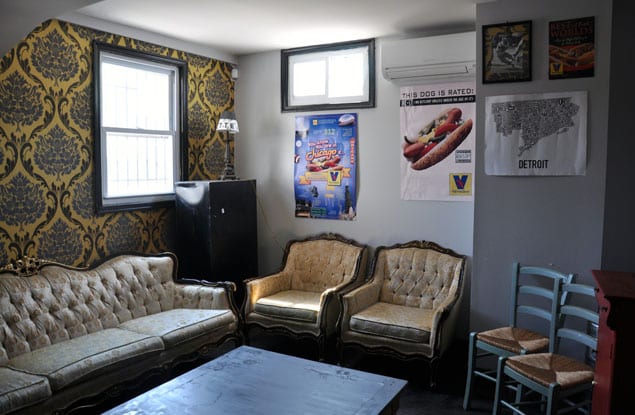 "Because we have such a limited selection of alcohol, we allow locker owners to purchase whatever else they might want to drink," Powers said. "Bottles end up costing about half price compared to purchasing the alcohol shot by shot so it translates to a nice discount for our regulars."
The walls are covered with renderings of the likes of Cubs sportscaster Harry Caray and Tigers manager Sparky Anderson, and the doors is stamped with a long list of things the bar is not: "THE 7TH ST SMALL PLATE DAQUIRI AND MOJITO SPEAKEASY CUPCAKE SHARED PLATE ORGANIC FARM TO TABLE SNOUT TO TAIL EMPORIUM NEWEST SPOT NOT ON 14TH ST. IVY AND CONEY. 1 STAR YELP REVIEW. #HASHTAG. PLEASE INSTAGRAM US."
"We do very few things," Powers said. "We hope we do them well."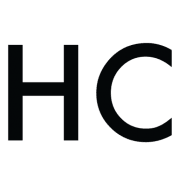 Lauren Clason
Lauren is a freelance writer based in Washington, DC. She is known to order the most bizarre thing on the menu when dining out, and she still calls her mother when she can't remember Grandma's recipes.