A great looking and nicely flavored dark beer bread recipe from Tamara Novacoviç.
By Tamara Novakoviç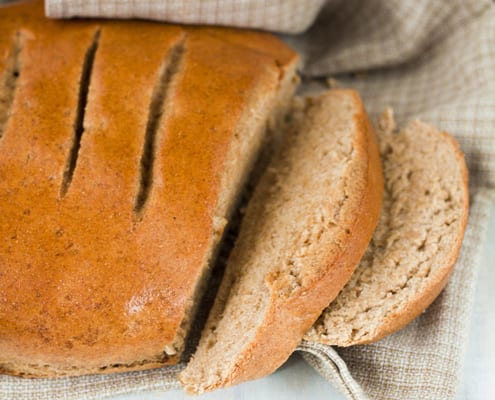 This is a great recipe I got from a friend. I instantly fell in love with this bread due to its hearty, caramel flavor and great, dense texture.

Great, nicely flavored bread!
Ingredients
17.6 oz (500 g) all purpose flour
17.6 oz (500 g) whole wheat flour
625 ml dark beer
0.8 oz (25 g) salt
1 oz (30 g) honey
1 oz (30 g) yeast (or 2 packs of instant dry yeast)
2 tbsp olive oil
some butter
Instructions
Heat beer - it needs to be lukewarm. Divide it in half. Into one half add honey. Add yeast into another. Let stand for 5 minutes.
Combine both types of flour with salt. Add beer with honey and yeast. Add olive oil. Knead until you form smooth dough. Cover with clean kitchen cloth and let stand for about 1 hour.
Preheat oven to 497 F (225 C). Slightly knead risen dough and shape it into a loaf of bread (or round shape). Bake for about 25 minutes.
While still hot, brush with butter. Cover with clean kitchen cloth and let cool slightly.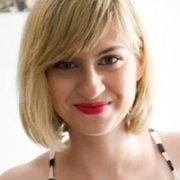 Tamara Novakoviç
Tamara Novakovic is a passionate self-taught cook, food blogger, freelance food writer and photographer behind bite-my-cake.blogspot.com. Her life journey has led her through Faculty of Humanities in Zagreb, Croatia to discovering passion for making cakes. She is currently a weekly food columnist for Croatian newspaper V magazine and food magazine Repete.