The classic Danish caramelized potatoes get a delicious update using fingerlings, sage and chili flakes.
Danish caramelized potatoes are traditionally eaten at Christmas. They are sweet, luxurious and absolutely delicious. So why wait until Christmas to try this fabulous invention, when you can eat it year round? In this version, they get treated with some sage and chili, giving them a fragrant zing that will make your heart sing.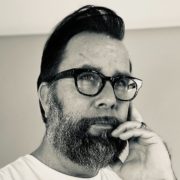 Kalle Bergman
Kalle Bergman is a food writer and media entrepreneur who is the founder of Honest Cooking and PAIR Magazine. As a food writer, his writing has been regularly featured in publications like Gourmet, Los Angeles Times, Huffington Post and Serious Eats. He is obsessed with simple food, more often than not from his native Scandinavia.