A Dalmatian fig tart? Your guess was as good as ours. It's Dalmatinska kolac od smokvi in Croatian. And it's Dalmatian because it comes from the Dalmatian coast. This custardy, creamy, fig tart that is oh-so-good.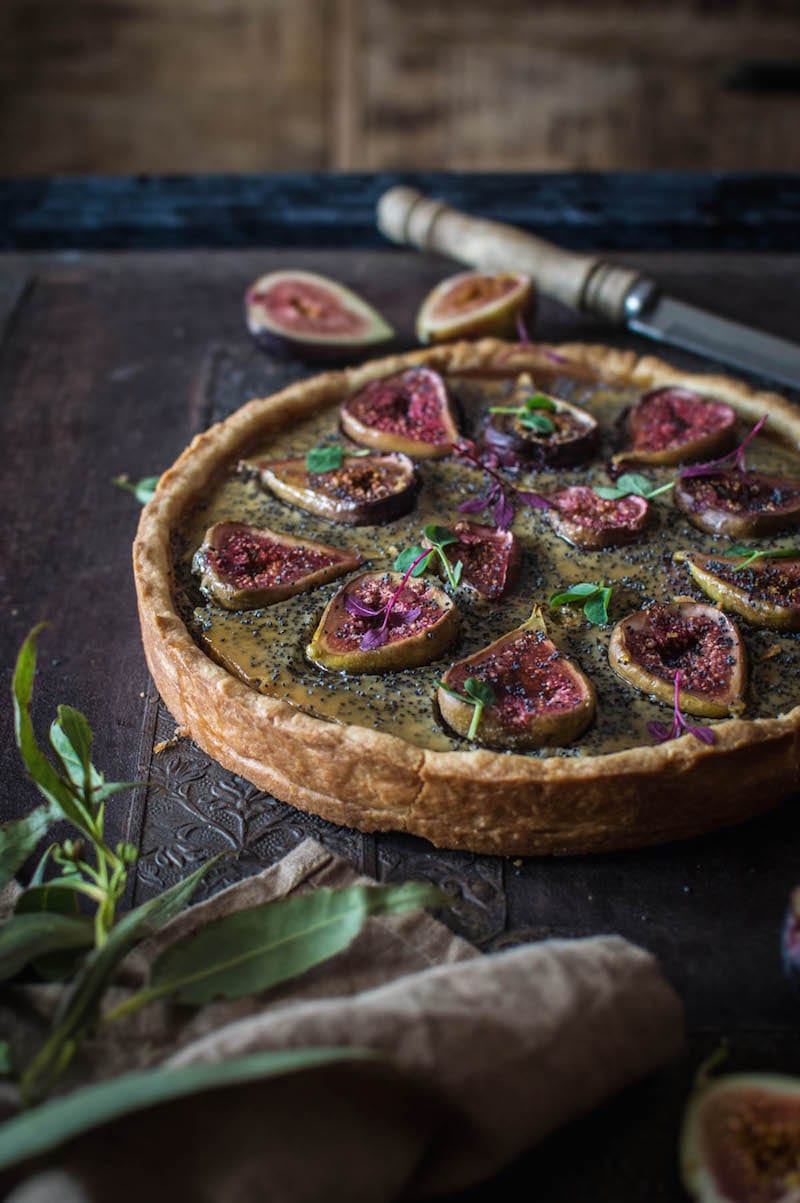 I'm really digging all the fresh figs we have around us right now. And they're so cheap! It's all too easy to simply shove them into my mouth – hoovering them up in a flash, but that's of no benefit to you, is it?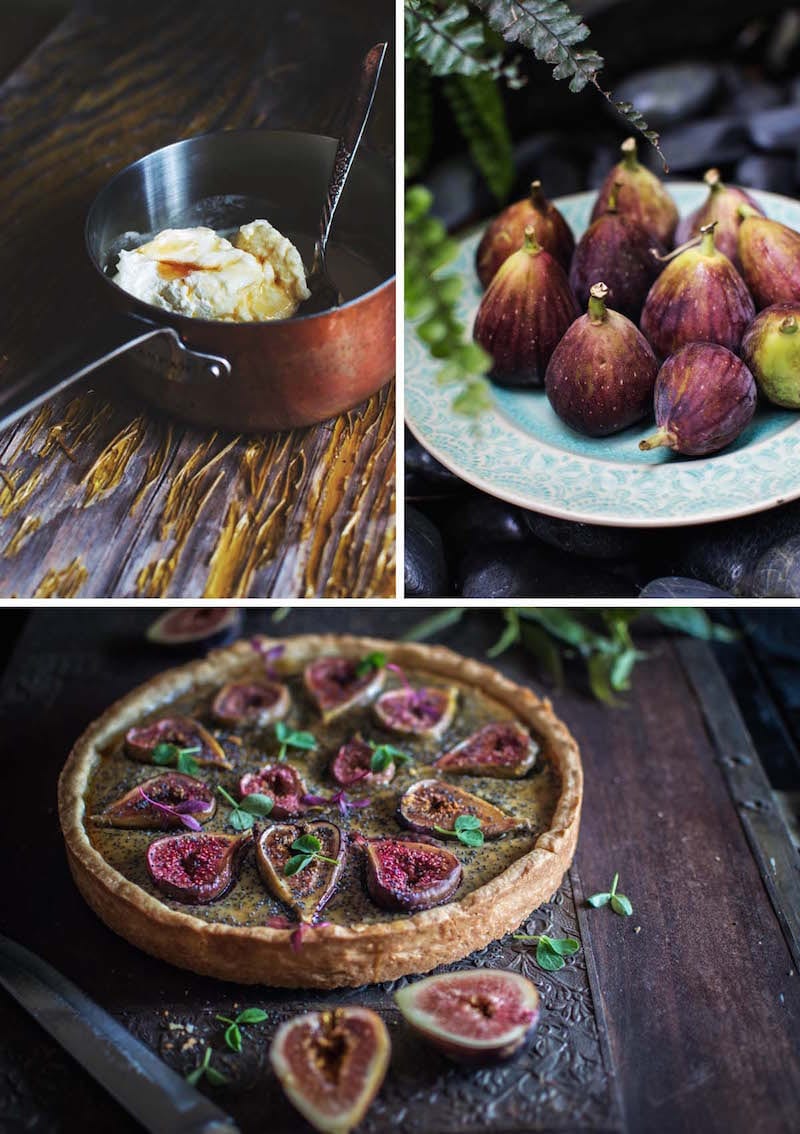 For a couple of years now, I've been meaning to make this Croatian fig tart that comes from the stunning Dalmatian coast. A creamy filling sweetened with golden honey and studded with fresh figs that look like jewelled, juicy cobblestones in one of the medieval villages the Dalmatian coast is known for.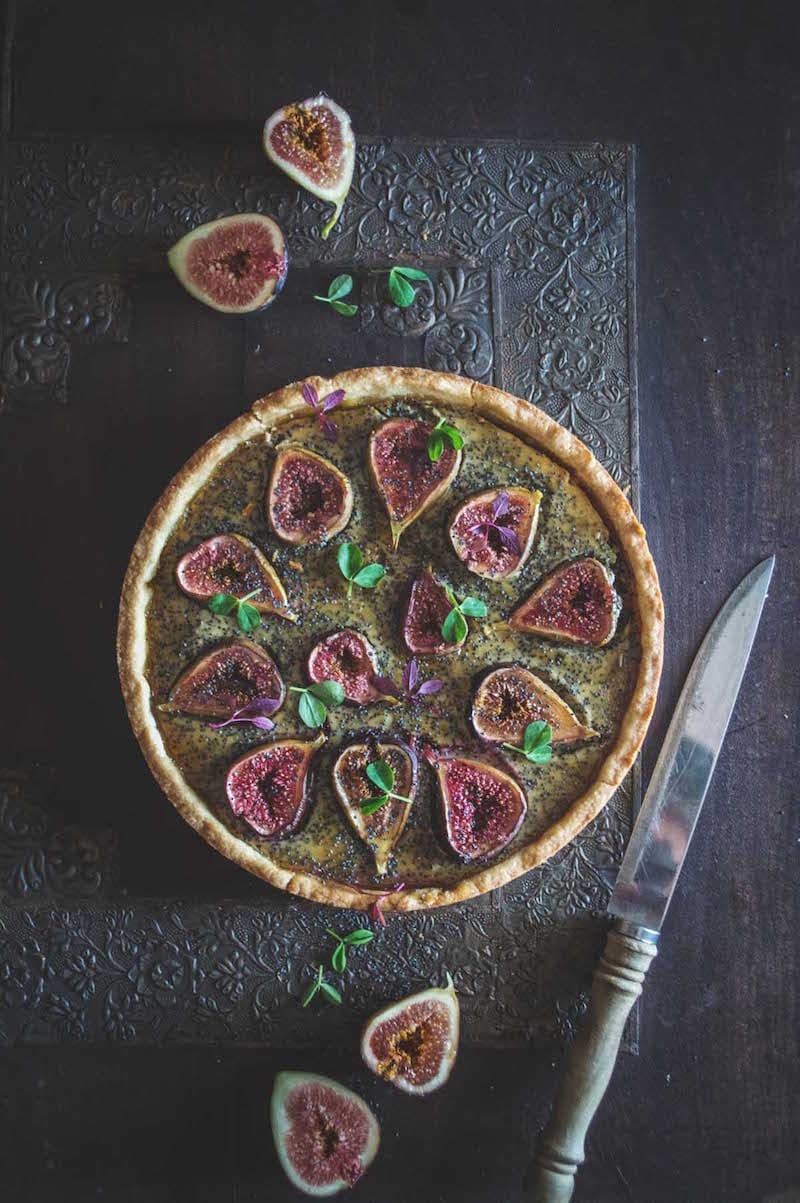 I've put my own little spin on this classic tart. Cream cheese as well as regular thick cream, plus vanilla, poppy seeds and an egg yolk to make the filling a bit more like baked custard.
Typical, huh?
See Also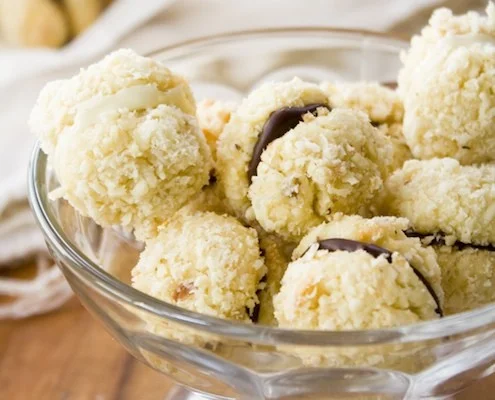 I reckon a touch of lemon zest wouldn't go astray, either.
Next time.
Dalmatinska Kola? Od Smokvi
John Bek
Ingredients
Pastry:
170

g

plain flour

1/4

tsp

salt

50

g

caster sugar

100

g

unsalted butter

cut into cubes

1

large egg yolk

50

ml

cream
Filling:
140

g

cream cheese

60

ml

1/4 cup cream

1

tsp

vanilla extract

5

tbsp

honey

3

tbsp

poppy seeds

1

egg yolk

6

fresh figs

halved
Instructions
Rub the butter into the flour, salt and sugar until fine. Mix through the yolk and cream until it all comes together. Alternatively, put the flour, salt, sugar and butter into the bowl of a food processor. Pulse until fine, then add the yolk and cream and pulse a few times more.

Turn onto a lightly floured surface and bring together into one mass. Lay a sheet of plastic wrap onto the work bench. Put the dough in the centre and lay another sheet of plastic over the top. Using a rolling pin, roll the dough into a uniform 27 cm disc, making sure it's perfectly round with smooth edges and no cracks.

Remove the top layer of plastic, flip the pastry disc over and lay it into a 23 cm loose-bottomed tart tin – with the plastic now on the top side. Carefully peel away the plastic and discard. Gently press the pastry into the base of the tin and up the sides to form an even edge.

Put the prepared tart base into the freezer for 20-30 minutes.

Preheat the oven to 180°C.

Blind bake the pastry case (lay a piece of baking paper on top of the pastry and fill it with weights – I used rice) for 10-15 minutes. Remove the paper and weights and bake for a further 5 minutes. If it puffs up, just prick a hole in the pastry to allow the air to escape.

Take the prepared pastry base out of the oven and set it aside. Reduce the oven temperature to 170°C.

For the filling, put the cream cheese, cream, vanilla, honey and poppy seeds into a small saucepan over low heat. Stir gently until soft and the sugar has dissolved. Add the egg yolk and continue to whisk over low heat for 5 minutes. The mixture must not be simmering or it will scramble!

Pour the still-hot filling into the prepared pastry base, spread it around evenly and top with the halved figs.

Bake for 40-50 minutes, or until the custard is set and a little golden on the edges. Cool completely before removing from the tin.

Serve with cream, ice cream or any sinful accompaniment you desire.
John Bek
John Bek is a trained chef that decided to throw in his professional apron and move into retail management. He's the guy behind heneedsfood.com - a platform that showcases recipes that cover the likes of everyday cooking, use of native Australian ingredients, as well as Croatian creations that come from his heritage. John also writes about where he's travelled around the world as well as any farmers markets he's visited.