These cupcakes are fresh, bursting with citrus flavor and filled with lemon curd – perfect for warm days ahead.
By Tamara Novacoviç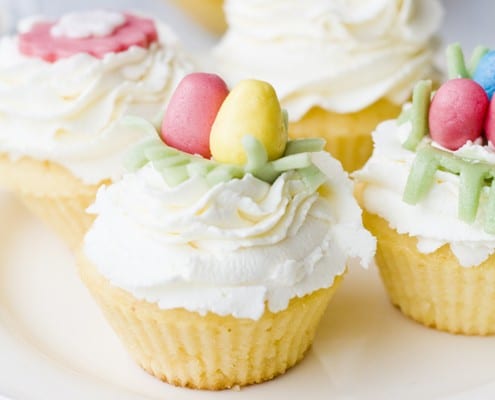 I'm a big fan of lemon curd, and although citrus fruit is usually associated with winter, I really like my lemon curd during spring and summer days. I pour it over ice cream or use it as the cake filling.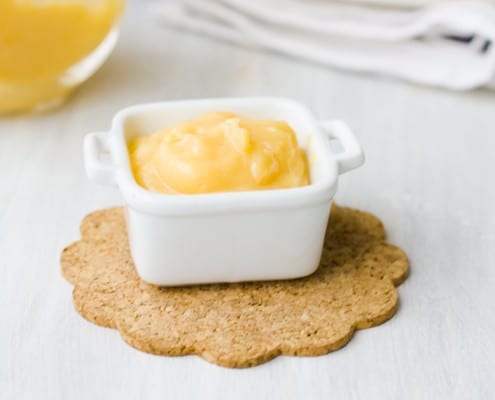 See Also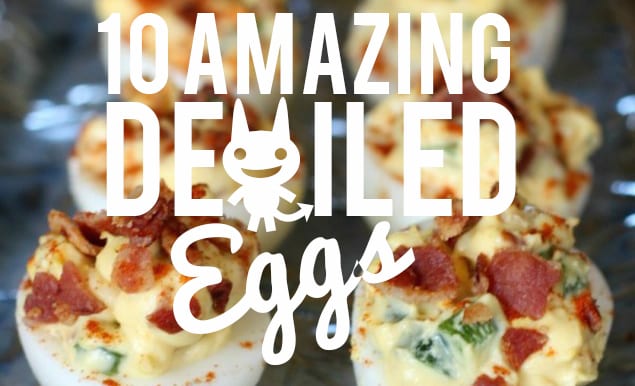 These cupcakes are fresh, bursting with citrus flavor and filled with lemon curd – perfect for warm days that have arrived. Remember my post about making your own fondant? You can play with it to decorate these cupcakes and make them Easter appropriate. I decorated mine with some fondant colored eggs, grass and flowers. Don't you think these will look cute on Easter table?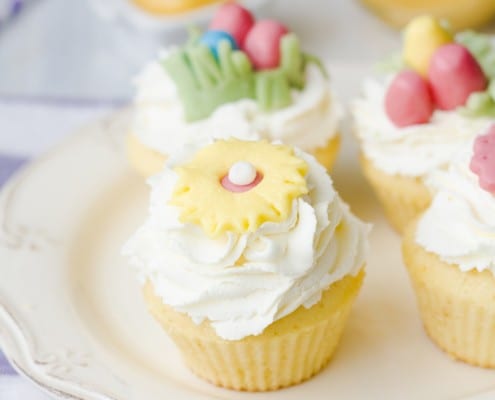 Perfect for spring, light, filled with silky lemon curd, these cupcakes can be a great addition to your Easter table - decorate them with fondant eggs and spring flowers.
Ingredients
Cupcake batter
½ cup (113 g) unsalted butter
⅔ cup (130 g) sugar
3 eggs
1 tsp vanilla extract
1 large lemon - zest
2 tbsp lemon juice
1½ cups (195 g) all purpose flour, sifted
1½ tsp baking powder
pinch of salt
¼ cup (60 ml) milk
2 tbsp sour cream
Lemon curd filling
3 large eggs
⅓ cup (80 ml) fresh lemon juice
1 tbsp finely grated lemon zest
¾ cup (150 g) sugar
4 tbsp (55 g) butter, room temperature
You will also need
1 cup (250 ml) whipping cream
1 tbsp sugar
½ tsp vanilla extract
fondant
food colors
Instructions
Preheat oven to 350 F (180 C) and line 12 muffin cups with paper liners.
Beat the butter and sugar until light and fluffy. Add the eggs, one at a time, beating well after each addition. Beat in the vanilla extract, lemon juice and lemon zest.
In a separate bowl whisk together the flour, baking powder, and salt.
With the mixer on low speed, alternately add the flour mixture, sour cream and milk, in three additions, beginning and ending with the flour.
Fill the muffin cups with batter. Bake for about 18 - 20 minutes or until nicely browned and a toothpick inserted into a cupcake comes out clean. Remove from oven and place on a wire rack to cool. Once the cupcakes have cooled completely, cut a deep hole in the center of each cupcake, using a melon baller or the end of a large pastry tip. Fill each hole with a heaping teaspoon of lemon curd.
Lemon Curd: In a stainless steel bowl placed over a saucepan of simmering water, whisk together the eggs, sugar, and lemon juice until blended. Cook, stirring constantly (to prevent it from curdling), until the mixture becomes thick. This will take approximately 20 minutes. Remove from heat and immediately pour through a fine strainer to remove any lumps. Cut the butter into small pieces and whisk into the mixture until the butter has melted. Add the lemon zest and let cool. The lemon curd will continue to thicken as it cools. Cover immediately with plastic wrap (so a skin doesn't form) and refrigerate until cold. The lemon curd can be made several days (up to a week) in advance.
Whipped cream frosting: In a large mixing bowl place the whipping cream, vanilla extract, and sugar and stir to combine. Beat the mixture until stiff peaks form. Spread frosting on each cupcake with a knife or spatula, or pipe it.
Decorate cupcakes with fondant.
(This batch makes 12 cupcakes).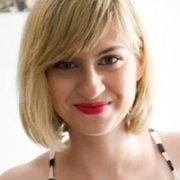 Tamara Novakoviç
Tamara Novakovic is a passionate self-taught cook, food blogger, freelance food writer and photographer behind bite-my-cake.blogspot.com. Her life journey has led her through Faculty of Humanities in Zagreb, Croatia to discovering passion for making cakes. She is currently a weekly food columnist for Croatian newspaper V magazine and food magazine Repete.