Discover what makes the curries of Thailand different from Indian curry and learn how to make a delicious beef curry dish.
Food is an important part of the culture of Thailand and one of the central flavors of the cuisine is curry. The cuisine has called upon fish from its local waterways and spices and herbs that could be found locally. Eventually, the chili was introduced to this Asian country and the curry sauces were created.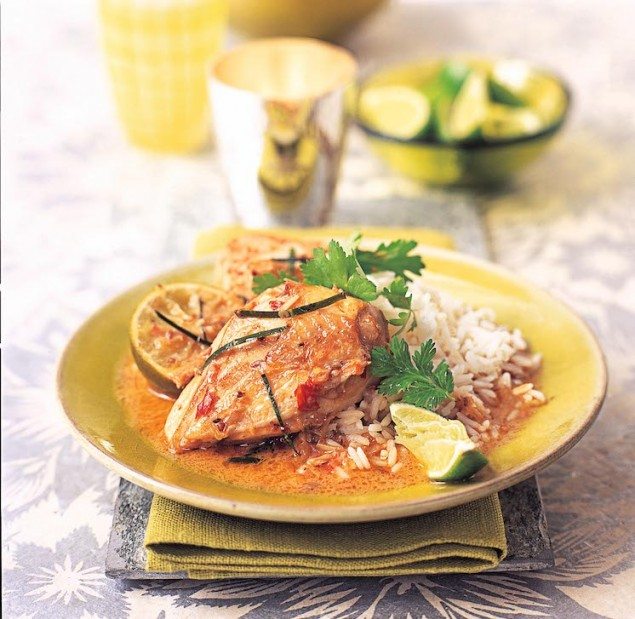 The word curry is derived from kari, an India word to describe an aromatic dish. In Thailand, curry pastes are still made by grinding together the ingredients with a mortar and pestle. Unlike Indian curries, Thai curries are made with fresh ingredients, rather than being ground together with dried spices. Likewise, Thai curries are usually cooked with coconut milk instead of yogurt.
From breakfast to dinner, curry is enjoyed all day in Thai homes. And while there are regional differences between dry and wet curries, almost all Thai curries contain chilies, garlic, lemongrass, and cilantro.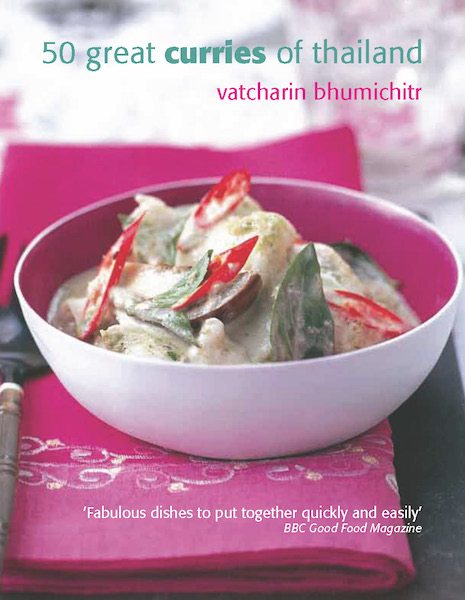 Vatcharin Bhumichitr's new cookbook 50 Great Curries of Thailand, explores the history, ingredients and recipes of Thai curries. From green to penang curries and everything in between, the book breaks down the recipes and the specifics of the ingredeints needed to create them.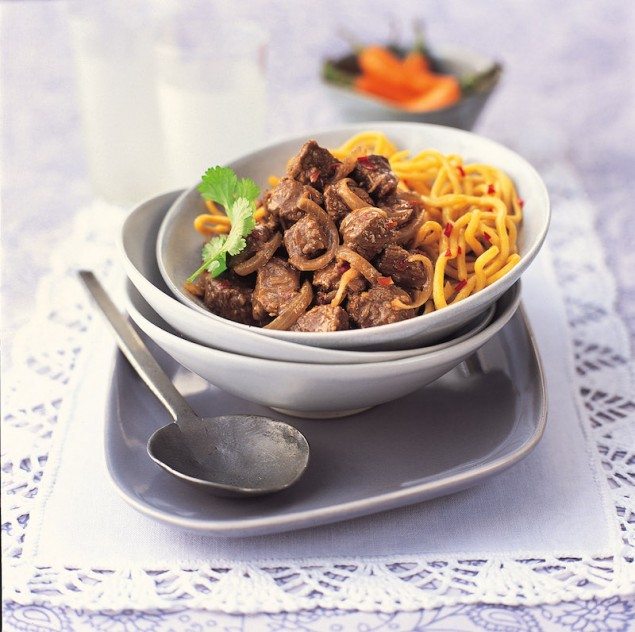 Once readers have mastered their curry paste recipe, the book goes on to give recipes for snacks, seafood, meat, poultry, and vegetables that will use those same curries. The book concludes with recipes for pickles and salads that are perfect accompaniments to the curry dishes.
Learn how to make the beef curry dish pictured above.

dry beef curry (gaeng nua yala)
The only liquid in this curry is the small amount of stock, so it is known as a dry curry. It is from Yala in the South of Thailand, which is a predominantly Muslim area. The origins of this dish are found in Indian cooking, which has many dry dishes. Curry doesn't have to be served with rice—this dish works well with noodles too, as shown here.
Author:
Vatcharin Bhumichitr
Ingredients
2 tablespoons oil
3 medium onions, sliced
1 tablespoon grated ginger
3 garlic cloves, crushed
1 cinnamon stick
2 tablespoons Massaman
Curry Paste (see page 41 in the cookbook)
2 pounds blade or skirt steak,
cut into small chunks
½ cup beef stock
1 tablespoon tamarind water (see page 78 in the cookbook)
1 teaspoon sugar
½ teaspoon salt
Instructions
Heat the oil in a large pan, add the onions, ginger, garlic, and cinnamon, and
stir over a low heat until the onion is soft.
Add the curry paste and meat, stirring to ensure the meat is well coated. Add
the stock, tamarind water, sugar, and salt, then cover and cook over a low heat
for 1 hour or until the meat is tender. Remove the cinnamon stick before serving.
Serve with noodles or rice.