Quinoa, curried bell-peppers and peas with a delicious Desi or Indian spin create a simple, tasty and wholesome meal.
By Sasi Balaraman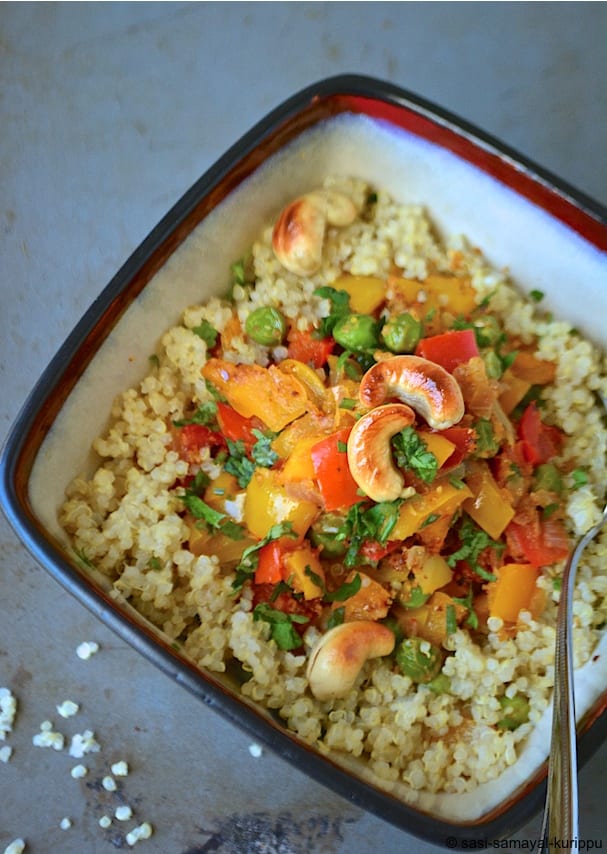 This recipe is super simple, healthy and deliciously different, especially if you like bell peppers! I used a mix of different colored bell peppers, but this recipe can be easily made with just any one type. The recipe works great with left-over quinoa and rice, also. The curried capsicum is a versatile dry curry and can be served as a side for flatbreads.
Try adding freshly grated coconut for a new flavor, but dry coconut flakes work well too. Incase you have no Indian grocers near-by, check out the Asian foods aisle of supermarkets for channa dal & whole urid dal.

"Curried" Capsicum & Quinoa
To all quinoa-lovers out there, say hello to this healthy and wholesome fusion of curried peppers with Quinoa. This recipe sure will be a welcome break to your monotonous quinoa routines with an interesting Indian spin. The recipe is bursting with nutrients and protein, is mildly spiced and full of flavors from freshly pounded spices and curry powder.
Ingredients
1 cup uncooked Quinoa
1 tsp oil
4-5 dry red chillies
1 tsp cumin seeds
1 heaped tsp coriander seeds
1 tsp whole urad dal
1.5 tsp channa dal
3 tsp grated fresh coconut
1 tbsp oil
1 medium onion
2.5 - 3 cups chopped bell-peppers (I used a mix of orange, red and yellow medium bell peppers)
½ cup peas
Juice from 1 small lime
handful of chopped cilantro
¾ tsp curry powder
¾ tsp red chilli powder
Salt to taste
Few roasted whole cashews, for garnish
Instructions
Heat a tsp of oil and fry all the ingredients from dry red chillies through channa dal until the ingredients are crisp & golden brown. Remove from heat, add grated coconut and let it cool. After it cools down, grind the ingredients into a (slightly) coarser powder without adding water. Keep it aside.
Cook quinoa with ⅓ tsp of salt in 2 cups of water & let it cool or follow package instructions.
Heat a tbsp of oil. When hot, add onion and saute until golden brown. Add chopped bell peppers, peas and saute for couple of mins. Add curry powder, red chilli powder, salt and cook until raw smell of the powders are gone. Next, add freshly ground spice powder and mix well. Cook for a minute or two and remove from heat.
While it is still hot, mix quinoa along with lime juice and chopped cilantro.
Garnish with roasted cashews and your wholesome meal is ready in minutes!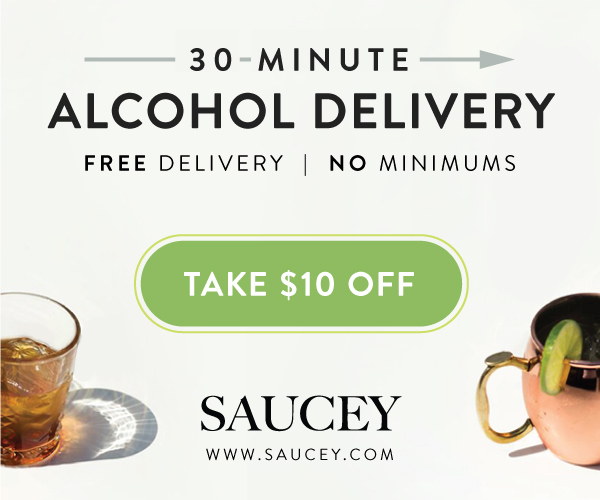 #mc_embed_signup{background:#fff; border: 3px double black; clear:left; font:14px Georgia,serif;  width:635px;}
/* Add your own MailChimp form style overrides in your site stylesheet or in this style block.
  We recommend moving this block and the preceding CSS link to the HEAD of your HTML file. */