These mini warps are perfect for brunch, lunch, or an appetizer. The samosa-like bread wrapped around the curried eggs is a match made in heaven.
By Shuchi Mittal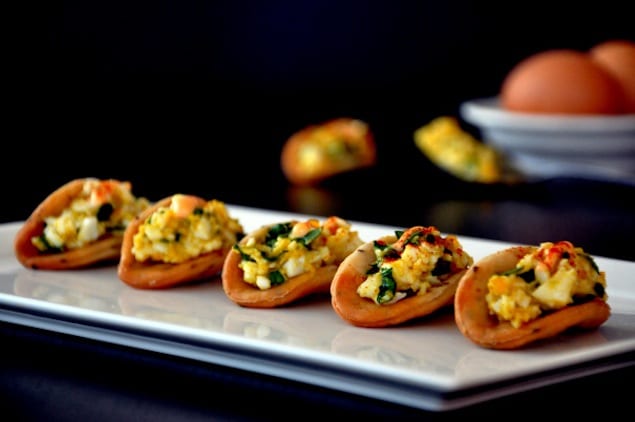 "Egg oh egg, in all your might
Cook in seconds, and bind everything tight
Baked or fried, breakfast or lunch
You're pretty darn famous, that's my hunch!
Curries, salads & more, you have a special way
Asparagus might come & go, but you just stay.."
A simple & delicate way to entertain a crowd. The recipe works so well for a canape brunch, or a simple cocktail party!

Curried Egg Wraps
These mini warps are perfect for brunch, lunch, or an appetizer. The samosa-like bread wrapped around the curried eggs is a match made in heaven.
Ingredients
For the Wraps [I made my own but you could just use store-bought]
1 cup all-purpose flour
2 tablespoon olive oil
1 teaspoon carom seeds
½ teaspoon salt
½ teaspoon baking soda
Water to knead
Oil to fry
For the Egg filling
2 large eggs, boiled
1 teaspoon Sriracha
1 tablespoon mayonnaise
½ teaspoon curry powder
¼ teaspoon cumin powder
¼ teaspoon red chili powder
2 tablespoons fresh coriander, finely chopped
Salt & pepper
Instructions
Wraps
Mix the flour, salt, soda & carom seeds. Add the oil and mix with your fingers till it reaches the consistency of course sand. Add water, little at a time, and work into a smooth dough.
Cover with a damp cloth and let it rest for 30 mins. Roll out the dough into a thin round and cut out 2-3? circles using a cookie cutter [the size depends on how large you'd like your tacos to be]. Coat with a little oil and line them up on a wire rack [see pic] so as to let them bake in a taco shape.
Bake at 400 F for 10 minutes, till the shape is retained, and then drop into the hot oil for a quick fry. Drain on a paper towel and keep aside.
Filling
Mash the eggs well with a fork and mix with the remaining ingredients. Adjust seasoning and then add a dollop of the mixture into the taco shells. Sprinkle with paprika before serving.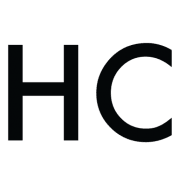 Shuchi Mittal
Shuchi cooks with the heart of a poet. Banker turned chef, she runs the 29. Private Kitchen in NYC focusing on social tasting events, dining experiences and small-scale private events. Using simple & wholesome ingredients, she likes to re-invent homemade Indian flavors into modern tapas & small plates. Her dream? To cook, feed, write, and eventually open her own communal dining cafe - with a published recipe book on the stands.