Are you looking for new and exciting recipes? This one is super quick and easy to prepare.
This summer time soup takes only 5 min to prepare is super fresh and tasty. Cucumber and yogurt are refreshing and hydrating on hot days. Great vegetarian soup to cool yourself down. Basically a win-win…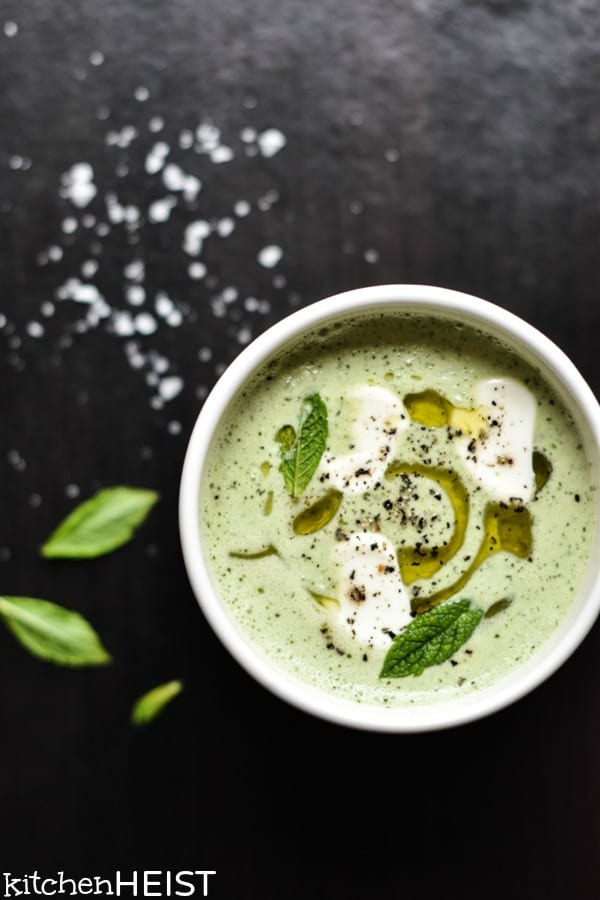 Original recipe and more at kitchenheist.com
Cucumber and Yogurt Soup
Ingredients
400g (2 heaped cups) Cucumber, deseeded
225g Greek Yogurt
3g (18 leaves) Mint
24g (2 tbsp) Olive Oil
1g Garlic
2g Salt
Instructions
Blend all ingredients together, chill and serve.