A paleta is a frozen pop made fresh fruit. Studded with raspberries, these frozen treats are eye-catching.
By Vicky Cohen and Ruth Fox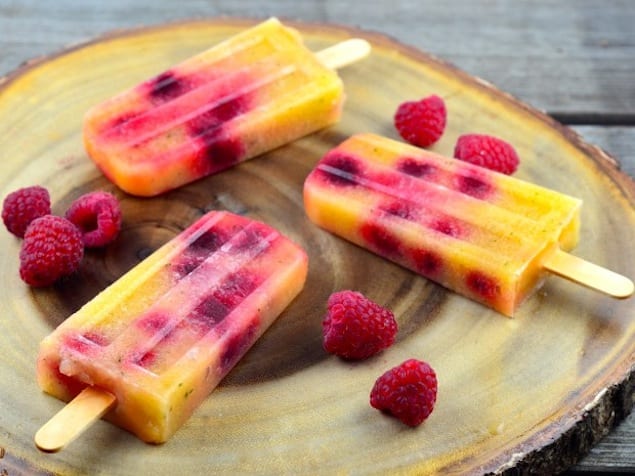 Cucumber-Melon Paletas
A paleta is a frozen pop made fresh fruit. Studded with raspberries, these frozen treats are eye-catching.
Author:
Vicky Cohen and Ruth Fox
Ingredients
1 small cantaloupe, cut into large chucks
5-6 small Persian cucumbers (or 1 large seedless cucumber), peeled and diced
½ cup fresh squeezed lemon juice
6 large mint leaves
2 tbsp agave (or to taste)
1 cup cold water
1 bag frozen raspberries (you will use 4-5 berries per pop)
Instructions
Blend all the ingredients on a blender at high speed, until smooth
Fill the paletas or ice pop mold ¾ of the way. Insert 4-5 raspberries on each mold
Freeze for 3-4 hours or until frozen.