Nancy Lopez-McHugh serves up a classic French ham, cheese and egg sandwich.
By Nancy Lopez-McHugh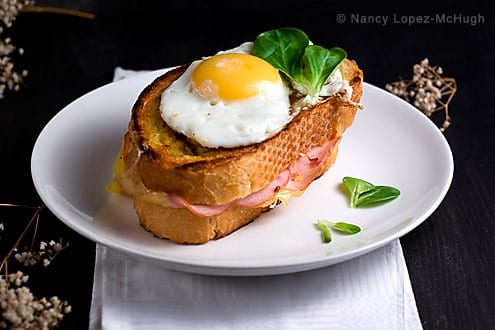 Croque Madame is a French grilled sandwich made with toast, ham, cheese and a poached or fried egg on top. A variation of Croque Madame is Croque Monsieur, which is the same as perviously mentioned but minus the egg. Traditionally the sandwich is made using Gruyere or Emmental cheese and ham, though many other variations also exist. These quick sandwiches first appeared on Parisian menus in 1910 yet nobody seems to know why and how they got the name. Nowadays Croque Madame, Croque Monsieur  and their variations can be found across France in cafes and bars.
We like to have croque for dinner. They are perfect for busy nights or when you want a lighter dinner. I usually don't stick to the traditional cheeses or pain de mie that is so common with croques. Depending on the type of bread and cheese in the kitchen my Croque Madame take on different looks. This one I made using Gouda and a country flax seed bread. Improvise and adjust to your taste.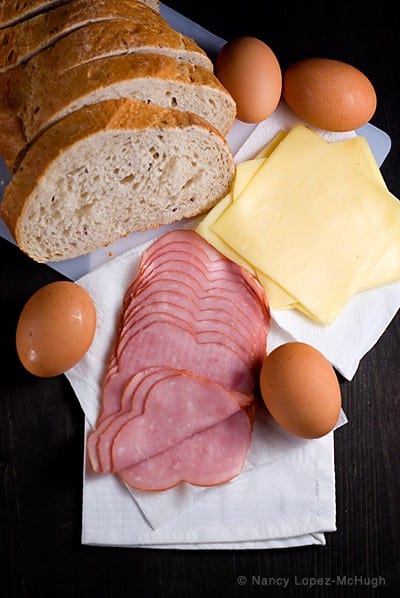 See Also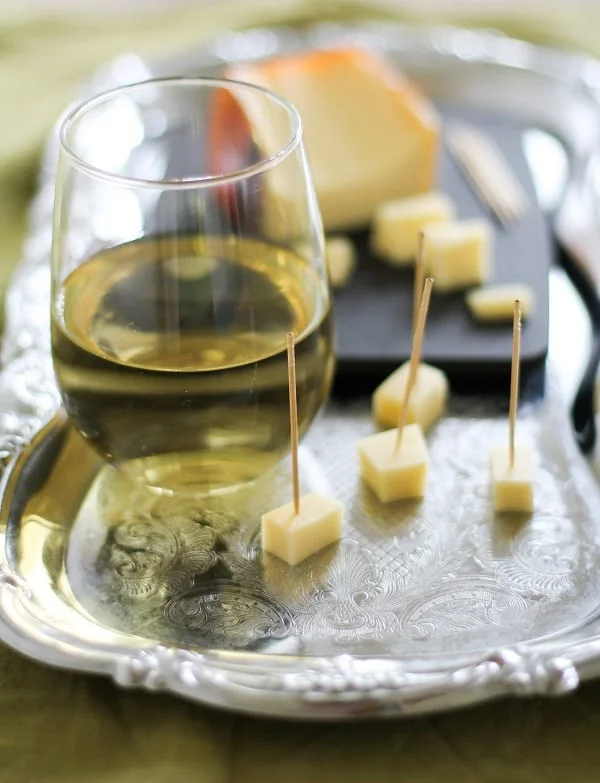 French Ham, Cheese and Egg Sandwich
Croque Madame is a French grilled sandwich made with toast, ham, cheese and a poached or fried egg on top.
Author:
Nancy Lopez-McHugh
Recipe Type:
Snack, Main, Entree, Lunch
Ingredients
country bread, or your favorite bread
cheese, I'm using Gouda- traditionally Gruyere or Emmental are used
eggs
ham
butter
Instructions
Heat a grill or large pan. Slice the bread as desired. Melt some butter into hot pan, place the bread in pan add cheese slice(s) and ham then place a bread slice on top. Cook until bottom side begins to toast then flip and toast the other side. Cook until cheese melts. Set aside. (Essentially you make a grilled ham and cheese sandwich.)
Add a little more butter to the pan and fry egg sunny side up. Serve the fried egg on top of grilled sandwich. If desired serve with a small green side salad.
The sunnyside up egg, or poached, is a must. The runny, buttery yolk flows down the sandwich and gives you an extra burst of flavor. If you use a hard egg you'll really miss out on the full Croque Madame experience. Now doesn't that just look like a delicious mess?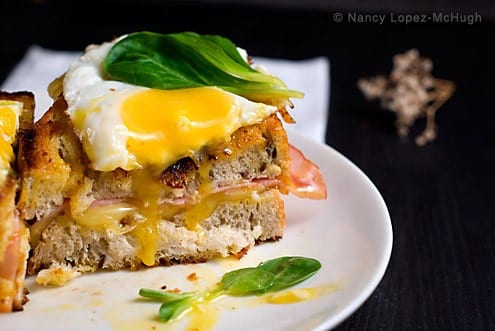 Nancy Lopez-McHugh
Nancy Lopez-McHugh is a food blogger, photographer and published author. Most recently she has published "Yummy Pics: A Food Blogger's Guide To Better Photos".