Who doesn't like crisped potatoes and leeks sliced in a pancake round?
Text And Photo By Sarah Kenney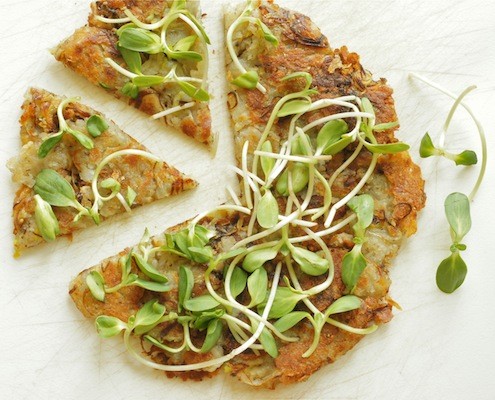 Whenever I reminisce about our very first trip to France as a newly married couple, I remember this one treat.  It was in the tiny little village of Pérouges.  The treat was a doughy pancake the size of a pizza that was brushed with butter and sprinkled with snowy powdered sugar.  It was called "Galette de Perouges".  Researching the trip, I saw a photo of this galette in a travel magazine.  Unbelievably, the photo from the magazine materialized right in front of us when we found the exact shop with a big delicious galette in the window.  How often does that happen?  Travel can be so sweet in this way.  Pun intended!
Now, every time I see or hear the word "Galette" I stop and pay attention.  Recently, this recipe for a savory galette caught my eye.  I made it as an appetizer and it  was delicious.  Who doesn't like crisped potatoes and leeks sliced in a pancake round?  The potatoes crisp up nicely on the outside but still have that soft texture like a french fry in the middle.  The leeks cook right in with the potatoes and the pairing is savory and filling.
My biggest piece of advice making this is to be sure (REALLY SURE) that you use a  non-stick pan.   I took a risk and thought I could flip the galette easily enough with my regular pan.  Not a good move.  You need a non-stick pan or everything could flop right onto the countertop in pieces.  Trust me.  I know and want to save you the kitchen misery.
This would make a great appetizer for a small group. Its a nice little savory to cut into wedges for a party.  The colors are pleasing but the aroma is what is enticing. I couldn't find watercress that day but I did find pretty and nutritious alfalfa sprouts to sprinkle on top.
Enjoy!

Potatos and leeks join together in a large sautee pan to create a delightful savory pancake or "galette". This appetizer is sure to delight guests with its pretty and nutritious topping of sprouts.
Ingredients
1 large russet potato, peeled and grated (1½ cups)
1 small leek, white and pale-green parts only, thinly sliced crosswise and rinsed well
3 tablespoons all-purpose flour
1 pinch of freshly grated nutmeg
Coarse salt and freshly ground pepper
Extra-virgin olive oil
1 cup watercress, trimmed
½ teaspoon fresh lemon juice
Instructions
Place potato in a bowl of cold water, and let soak for 10 minutes.
Drain well in a salad spinner or squeeze in a clean kitchen towel to remove excess water.
Combine potato, leek, flour, nutmeg, ¾ teaspoon salt, and ¼ teaspoon pepper.
Heat 2 tablespoons oil in a large nonstick skillet over medium heat.
Scatter potato mixture in skillet, and press lightly with a spatula to make sure it holds together.
Cook until underside is golden, about 6 minutes. Flip.
Raise heat to medium-high. Cook until underside is golden, 4 to 5 minutes.
Turn out galette.
Toss watercress with lemon juice and 1½teaspoons oil, and place on top of galette. Slice into 8 wedges.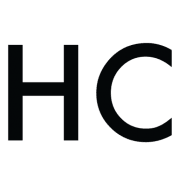 Sarah Kenney
Sarah is an adventurous food photographer and writer who has moved six times with her family from the U.S. to Wales, Japan and back. They are affectionately known as "The Rolling Stones". She is a passionate chef who thinks that their experiences living in Louisiana, Michigan, New York, Missouri, Kansas, and now Texas culminate in shared meals and tales around the table as her family experiences each regions offerings of cuisine and culture. Texas is her current stop and good food and good times are a passion of this southern state. She writes about her foodie adventures in her blog "Snippets of Thyme".