Crispy Baked Sweet Potatoes with Cilantro Lime Dip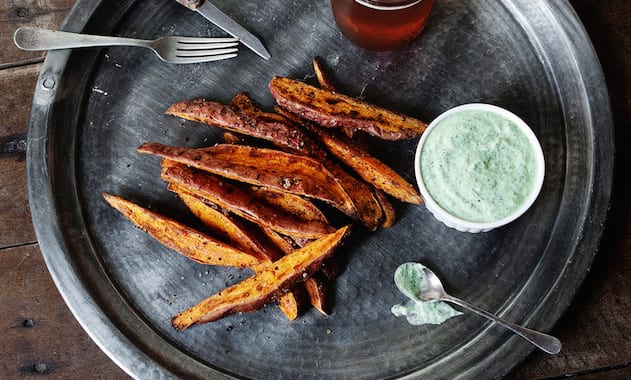 Tangy cilantro and lime sauce is great with salad, but even better to balance the sweetness of the baked potato fries.
By Jillian Guyette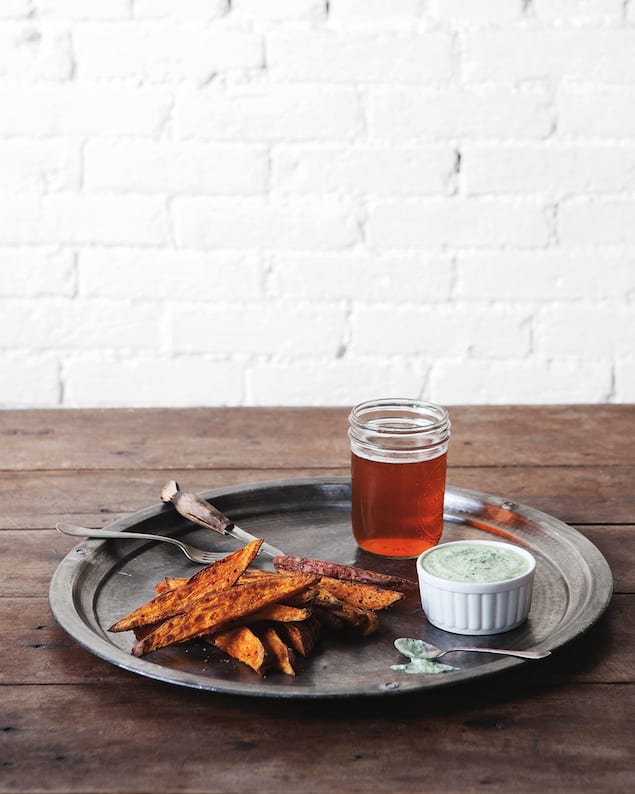 Everybody loves sweet potato fries, and they're amazing all by their lonesome, but even better with sauce. The tangy cilantro lime sauce could be used across a lot of meals (speaking from experience, as the leftovers made their way onto my various lunches throughout the week) and is particularly good to balance the sweetness from the potato. Make sure to repurpose any leftover sauce onto salads or anything else you can think of and you'll be golden.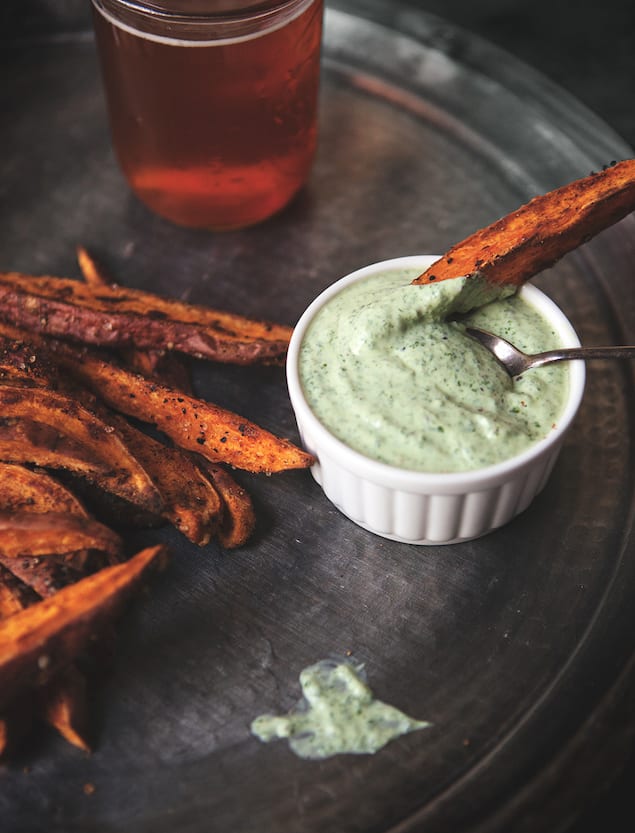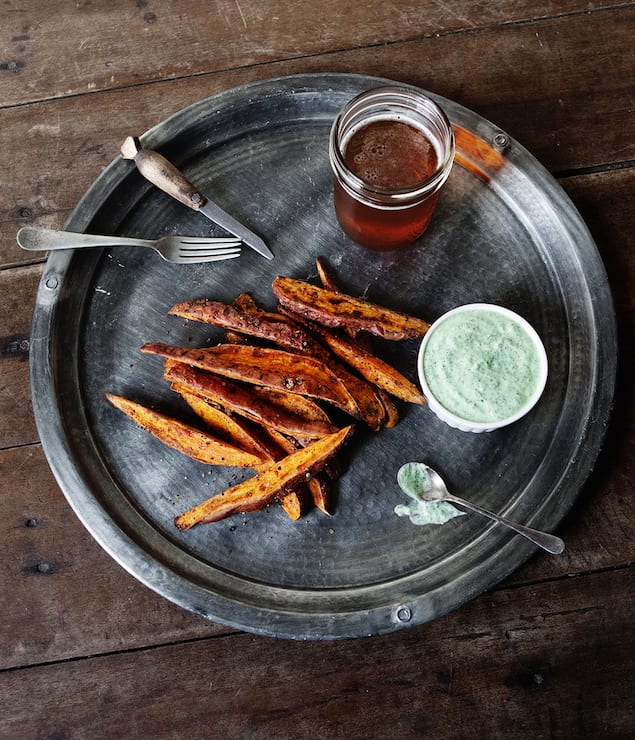 Crispy Baked Sweet Potatoes with Cilantro Lime Dip
Tangy cilantro and lime sauce is great with salad, but even better to balance the sweetness of the baked potato fries.
Ingredients
2 sweet potatoes, cleaned and cut into wedges
1 tablespoon olive oil
2 teaspoons garlic powder
1 teaspoon cumin
salt and pepper
Cilantro Lime Dip
2 limes, juiced
½ cup greek yogurt, additional as needed
one small bunch cilantro, stems removed
salt and pepper
Instructions
Preheat oven to 425°. In a large bowl, toss sweet potato wedges with olive oil, garlic powder, cumin, and salt and pepper. Transfer to a well oiled baking sheet and bake for 20 minutes. Flip the potatoes and bake for an additional 10 -15 minutes, until golden brown.
In a food processor, combine lime juice and cilantro leaves. Pulse until very finely chopped, about 30 seconds. Add the greek yogurt and pulse to mix for about 30 seconds, scraping the sides of the bowl as you go. For extra creaminess, add extra greek yogurt, one tablespoon at a time until desired consistency is reached. Season with salt and pepper to taste.
Jillian Guyette
Jillian Guyette is a photographer and content creator based in Philadelphia.