Crespelles, an Italian version of crepes, can be filled with anything. Add prosciutto and provolone, or a garlic and kale salad for a creative "sandwich."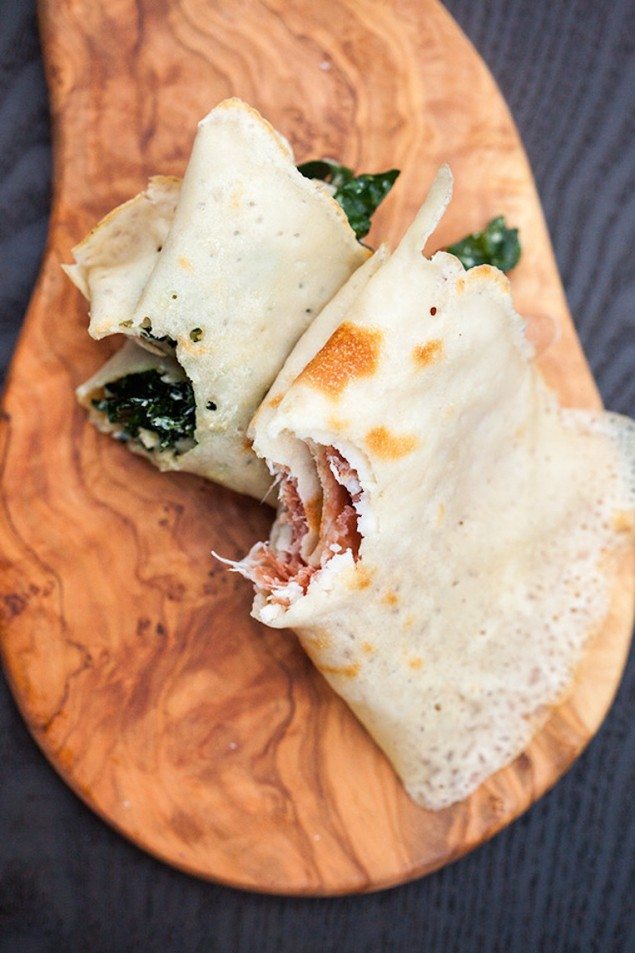 What's a crespelle? It's an Italian "pancake", very similar to a crepe, that's often either filled and rolled, or layered. These particular crespelles are the simplest form possible. There are only two ingredients: flour and water!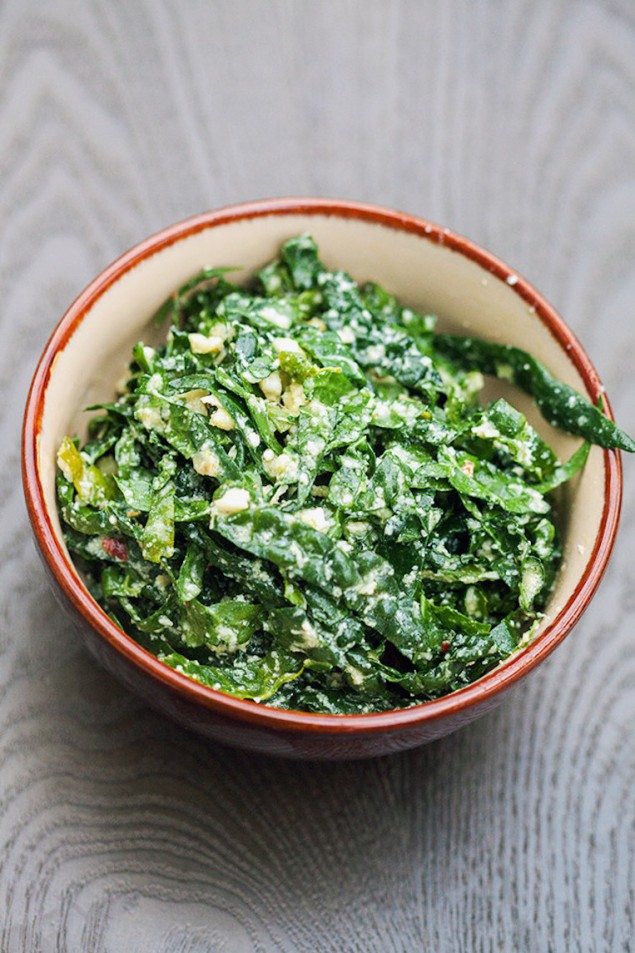 These thin, chewy, and crispy little pancakes are the most delicious when filled with something salty. My favorite fillings are super garlicky kale tossed with tons of parmesan and pecorino, or prosciutto and some really good provolone cheese.
The kale mixture that I stuff inside of these is a slight adaptation of my favorite kale salad in existence. I think it is complete perfection inside of the crespelles. It's super garlicky, a little spicy, zingy from lemon juice, umami-y from the miso, and just so damn addicting!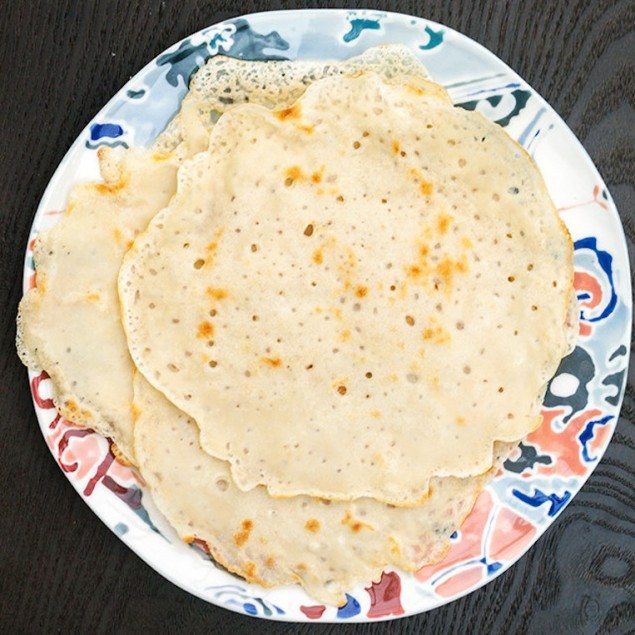 See Also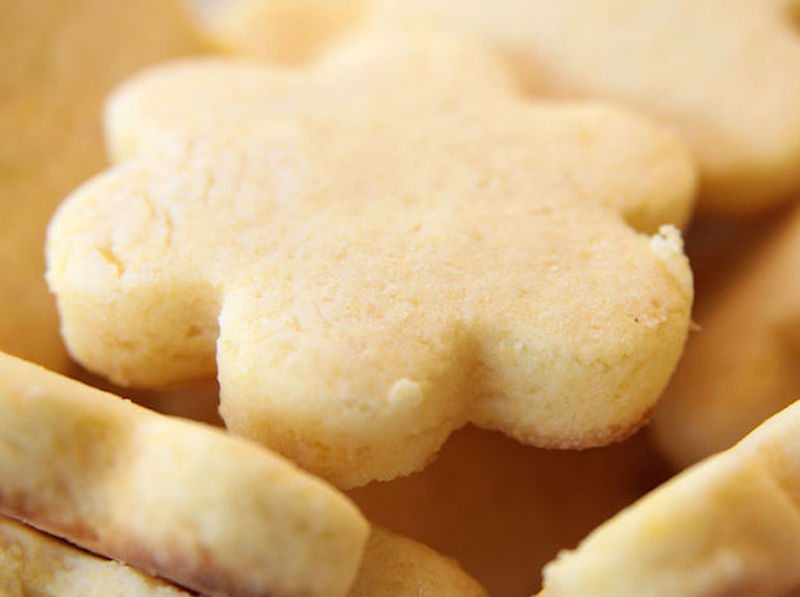 For the prosciutto + provolone version, I like to use prosciutto di San Daniele because of its slight sweetness, but prosciutto di Parma would be fantastic as well! As for the provolone, make sure you use something really good! You don't want the typical stuff you get from the deli that's almost creamy. The provolone I used is an Italian DOP Provolone Piccante. It's on the drier side, with an amazing tang and nuttiness. A little of it goes a long way.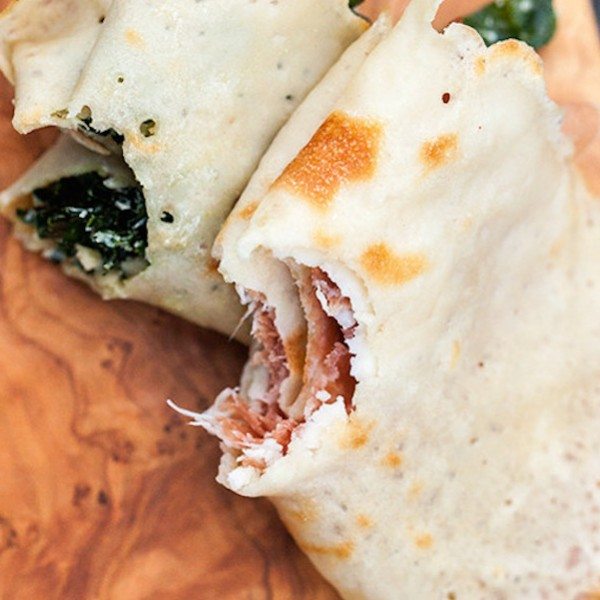 Rachael Dart
Ingredients
Kale Salad
1/2

bunch of lacinato kale

washed and dried

2

garlic gloves

minced

juice from 1 small lemon

1/2

tbsp

light miso paste

I like using a chickpea miso that is soy-free

1/4

tsp

red chili flakes

2

tbsp

extra virgin olive oil

1/4

cup

grated parmesan cheese

I use a freshly grated mixture of parmigiano region and pecorino romano
Crespelles
1

cup

all-pupose flour

sifted

pinch

of kosher salt

1

and 1/2 cups water

olive oil
Instructions
Kale Salad
Remove the stem from the center of each leaf. If you pinch from the bottom and follow the leaf up, it should be super simple to strip the tender part off the stalk. Lay 3 to 4 stem-less leaves on top of each other at a time, roll up, and thinly slice (basically you're chiffonading the kale).

In a large bowl, whisk together the garlic, miso, lemon juice, and red pepper flakes. While continuing to whisk, add in the olive oil. Add the kale to the bowl and toss with your hands. Add in the cheese and toss again. Allow to sit for 15-30 minutes prior to serving.
Crespelles
Add the sifted flour and salt to a bowl. While whisking, pour in the water and whisk until smooth. Pour through a fine mesh-sieve.

Heat a small frying pan over medium-high heat. Add in a bit of love oil, then wipe the pan down with a paper towel. Pour in 1/4 cup of batter and immediately tip the pan around so it forms a thin layer. Cook for 3 minutes before flipping and cooking for another 2-3 minutes. The crespelles should be lightly golden.
Rachael Dart
Rachael Dart is a freelance writer and food blogger living in Seattle. After earning her BA in English from the University of Washington, she quit her short stint as a Technical Content Writer to focus on food full-time! On her food blog, Spache the Spatula, she shares recipe creations and adaptations with personality and attitude.