Creating the Classic Mai Tai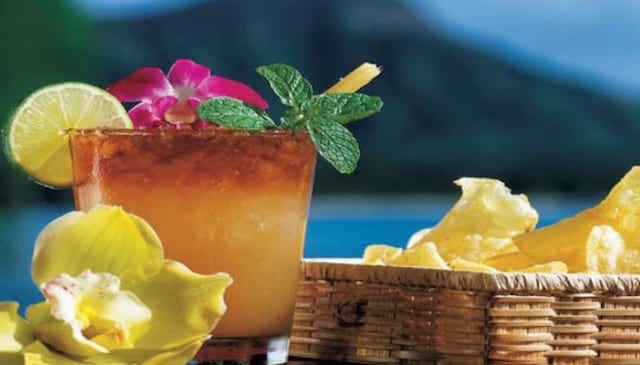 Few things endure in today's world, but at a favorite Waikiki spot in Honolulu, a sunset cocktail is always waiting. Learn how to make it.
By Michelle M. Winner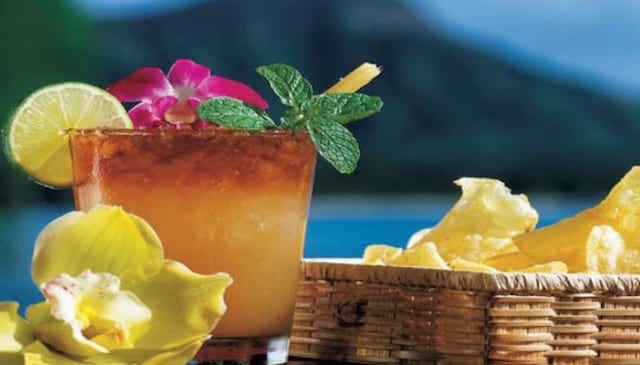 The Mai Tai at Halekulani is a perennial favorite. Photo: Halekulani
Few things endure in today's world. So when a favorite Waikiki spot for a sunset cocktail is always waiting for me each time I return to Honolulu, I think that is pretty special. Plus there is live Hawaiian music and a lovely hula dancer. What could be more beautiful? Well a Mai Tai for one. And not just any Mai Tai to sip under  Mount Kaimanhila's (Diamond Head) watchful eye. But the best Mai Tai made the same way for over 30 years.
See Also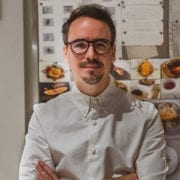 The House Without a Key at the Halekulani hotel is an open space under a very old Kiawe tree. Tables are scattered  around the beautiful pool all the way to beachside. Watch the sun dip into the Pacific and the twinkling stars will come out one by one in the balmy Waikiki night.  But back to my Mai Tai. I wouldn't recommend drinking one anywhere but Halekulani because there is something magic going on in that perfect spot with the views, music and hula. But if you must have one before your next trip to Hawaii,  here is the recipe courtesy of  Halekulani.

Enduring Mai Tai At Halekulani's House Without A Key
There is something magical about sipping a Mai Tai on Waikiki beach at Halekulani.
Ingredients
⅓ Ounce Orgeat Syrup
⅓ Ounce Orange Curaçao
⅓ Ounce Rock Candy Syrup
¾ Ounce Bacardi Gold Rum
½ Ounce Bacardi 151 Rum
1¼ Ounce Fresh Lime Juice
¾ Ounce Bacardi Select (float)
Instructions
Build over crushed ice and float with 3/ 4 ounce of Bacardi Select Rum.
Garnish with lime wheel, sugar cane stick, mint leaf, and Vanda orchid.
Michelle M. Winner
Michelle was born with a fork in her hand. As a culinary travel writer and confirmed foodophile she delights in the world-wide discovery of new flavor profiles, spices, salts and herbs. Based in one of the world's foodie meccas; Portland, Oregon, not far from "Pinot Noir Heaven" Michelle shares culinary travel and chef's recipes. Her photography has appeared in Saveur Magazine and she has contributed culinary travel articles to Forbes online, WSJ online, Business Insider, Condé Nast Digital Media, Islands magazine and many others. A confirmed globetrotter, she still keeps her bags packed and fork in hand (well . . . except through airport security.)