PARTNER POST — The holiday season is here and it is time to add some Italian flair to your menu with authentic ingredients from Colavita and Perugina's rich Italian chocolate.
Serve a festive colored sausage pasta for a holiday dinner, ending with a beautiful layered chocolate loaded cheesecake.
By Liz Berg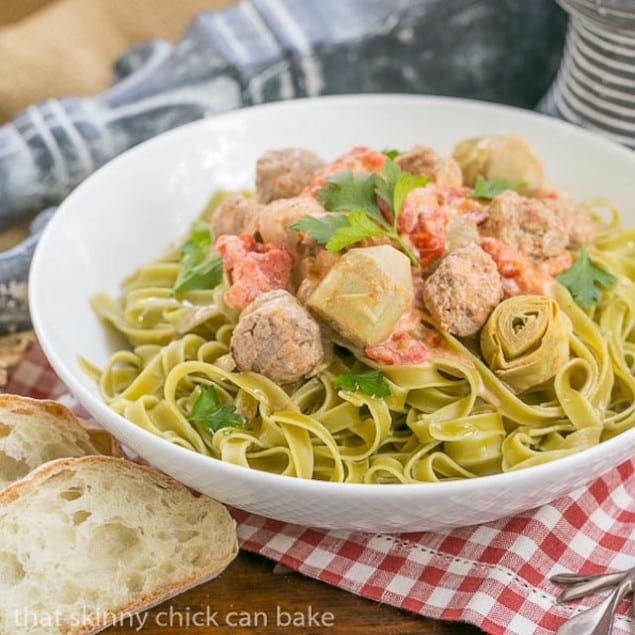 Italians celebrate Christmas in the true spirit of the season, sharing their love of magnificent food with their families. My family tends to eat a pork roast or tenderloin on Christmas Eve, but this pasta dish, chock-full of Italian sausage, artichoke hearts, tomatoes, and spices, would be a delicious option. I used Colavita spinach nests, artichoke hearts and olive oil to whip up this easy, flavorful pasta. As a bonus, this picture perfect pasta echoes the classic Christmas colors of red and green!
Whether you're Italian or not, I know you'd be thrilled to win this marvelous Colavita gift basket filled with pasta, olive oils, tomatoes, chocolate bars and more! It will contain many of the key ingredients to make this meal. How fun is that?
Italian Holiday Table: Creamy Sausage Pasta
Cuisine:
Italian Inspired
Prep time:
Cook time:
Total time:
Serve a festive colored sausage pasta for a holiday dinner, ending with a beautiful layered chocolate loaded cheesecake.
Ingredients
1 tablespoon butter
campaignIcon Coupons
1 tablespoon Colavita Extra Virgin Olive Oil, Premium Italian
1 onion, thinly sliced
4 cloves garlic, minced
1 pound mild Italian sausage links, cut into slices while partially frozen
1 teaspoon dried basil
½ teaspoon crushed red pepper flakes
½ teaspoon fennel seeds
½ teaspoon kosher salt (plus more to taste–mine needed more)
Freshly ground black pepper to taste
2/3 cup dry white wine
1 large can of diced tomatoes
1 jar Colavita Artichoke Hearts, drained and cut in half
1 cup heavy cream
1 pound Colavita Spinach Tagliatelle Nests
1 cup freshly grated Parmesan, divided
Fresh parsley, to garnish
Instructions
Melt butter with olive oil in a large skillet. Add onions and saute till golden. Add garlic, sausage and basil, red pepper flakes and fennel and cook till sausage is browned on both sides. Drain if there is excess oil in the pan.
Add wine and turn up the heat till most of the liquid evaporates. Add tomatoes, artichoke hearts, salt, and pepper and let simmer a few minutes. Add cream and simmer till sauce simmers slightly. Check for seasoning and add more salt and pepper if needed.
Cook pasta in well-salted water till al dente. Drain, saving a little pasta water to thin the sauce if needed. Place pasta in a serving bowl and top with sauce and ¾ cup of the Parmesan. Toss to combine. Sprinkle with the remaining Parmesan and garnish with parsley if desired.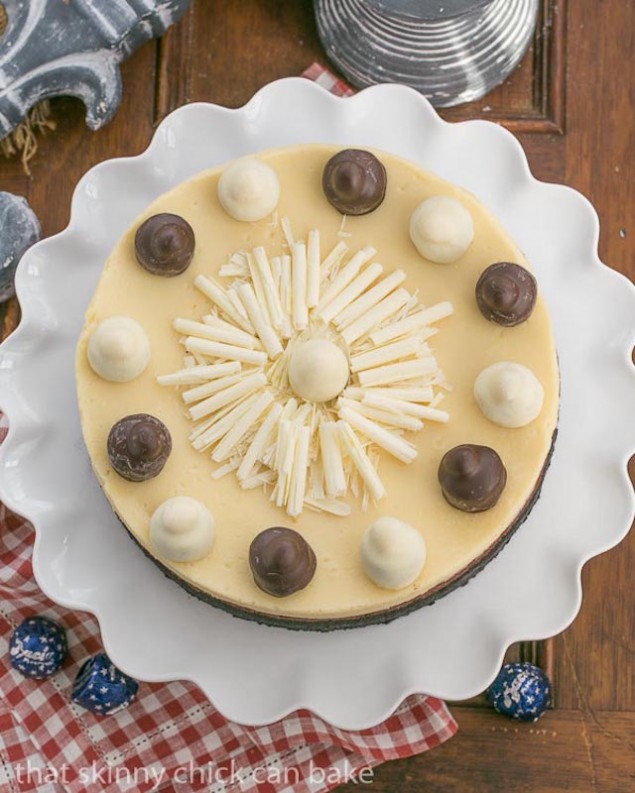 See Also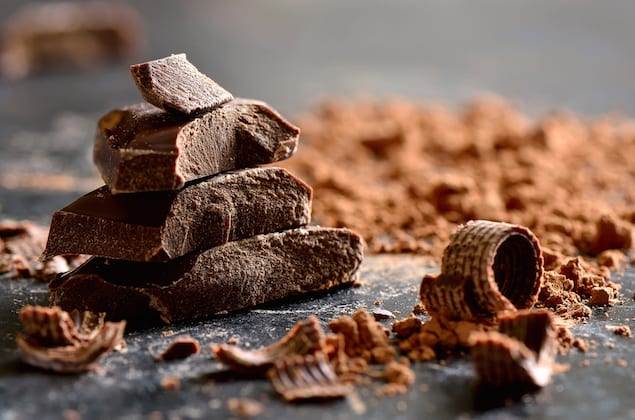 Besides categorizing my family as carnivores, they're also bona fide chocoholics. A truly decadent chocolate dessert is a MUST for all holidays. When I was sent both white and bittersweet Perugina chocolate bars, I knew I'd have to create an uber chocolaty dessert featuring them both. A double decker cheesecake fit the bill, starting with a chocolate cookie crust, then a dark chocolate followed by a white chocolate cheesecake layer. I could not resist gilding the lily with Perugina Baci, exquisite hazelnut filled chocolate bonbons. The perfect way to end a holiday feast.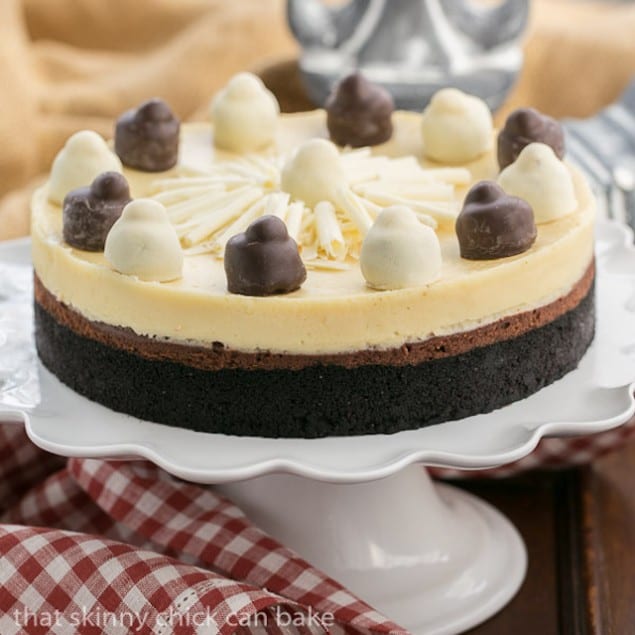 Italian Holiday Table: Chocolate Layer Cheesecake
Recipe Type
:
Dessert, Cheesecake
Prep time:
Cook time:
Total time:
Ingredients
Crust:
1 package of chocolate wafers (9 ounces)
6 tablespoons butter, melted
1 tablespoon sugar
Cheesecake:
8 ounces Perugina Bittersweet Chocolate, finely chopped
6 ounces Perugina White Chocolate, finely chopped
4 packages cream cheese (8 ounces each), at room temperature
1 1/3 cup sugar
2 tablespoons flour
4 eggs, at room temperature
2 tablespoons whipping cream
1 tablespoon vanilla
1 tablespoon hazelnut liqueur (I use Frangelico)
Perugina Baci, to garnish
Instructions
Preheat oven to 325º. Spray a 9-inch springform pan with non-stick cooking spray and wrap bottom with two sheets of heavy duty foil. Set aside.
Pulse the cookies in a food processor to make crumbs. Add melted butter and sugar and pulse to mix. Press the crumbs into bottom of the prepared pan and about 1-inch up sides of pan. Bake for about 8 minutes, then remove to rack to cool completely.
Melt the bittersweet chocolate gently in the microwave, using 30-second increments, stopping to stir before restarting, till melted. Repeat with white chocolate. Set aside.
In your mixer fit with a paddle attachment, beat the cream cheese and sugar till well mixed and fluffy. Mix in the flour, then the eggs, one at a time. Add the cream and vanilla.
Add 2¼ cups of the cheesecake batter to the white chocolate and stir. Mix hazelnut liqueur into white chocolate mixture; set aside. Add the dark chocolate to the remaining cheesecake batter and mix to combine.
Pour the dark chocolate batter over the crust and bake for 50 minutes. Place in a water bath if desired to minimize cracking. Cool for 5 minutes.
Carefully spoon dollops of white chocolate cheesecake mixture over top of cheesecake. Smooth with an offset spatula. Return to oven and bake 35 minutes till the center is set. Let cool completely on wire rack. Chill for at least 4 hours before serving.
To serve, run a knife around the perimeter of the pan and release sides. Garnish with Baci and whipped cream if desired.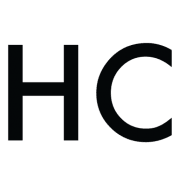 Liz Berg
My mom was an amazing cook, but she wasn't much of a baker. When my sisters and I yearned for a sweet treat, I turned to our trusty BH&G cookbook and zeroed in on the dessert tabs. My love of baking began in my childhood kitchen. I married a chocoholic and together we had 3 children with plenty of sweet teeth. I started my blog in 2010 to chronicle my baking journey.