Arianna Frea's personal interpretation of a creamy and soft cheesecake.
By Arianna Frea
A few months ago I bought  "Pastry: Savoury and Sweet" by Michel Roux. About his style, I appreciate the ability to mix traditional pastry methods in one recipe, turning them in an absolute innovation. I love american cakes, especially cheesecakes: creamy, rich and delicious. I decided to offer you an interpretation of mine.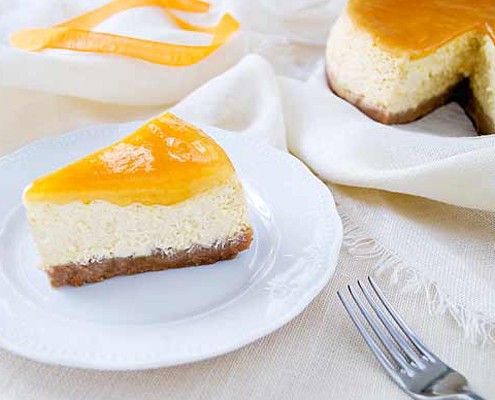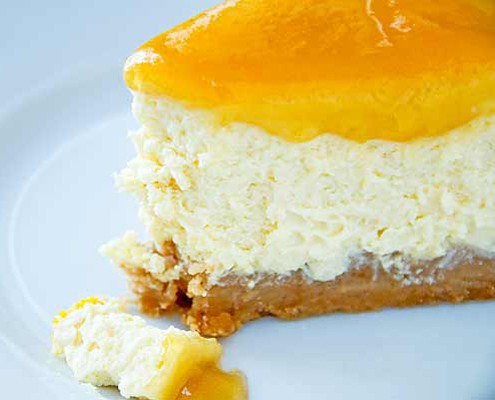 A personal interpretation to taste a creamy and soft cheesecake.
Author:
Arianna Frea (adapted from "Pastry: Savoury and Sweet" by Michel Roux).
Ingredients
For the crust
7 ounces (200 gr.) Digestive biscuits (14 biscuits)
7 tablespoons (100 gr.) unsalted butter, melted
1 egg white
unsalted butter to grease
For the filling
Grated rind and juice from 3 oranges (a scant 1 ¼ cup orange juice, 250 ml)
28 ounces (800 gr.) cream cheese, room temperature
3.5 ounces (200 ml.) sour cream, room temperature
4 whole medium eggs, room temperature
a generous 1 ¾ cup (175 gr.) granulated sugar
To garnish
6 tablespoons bitter orange marmelade
Instructions
Prepare 8 inches (20 cm.) springform pan.
Grease the pan and use parchment paper to fit the bottom and the sides.
Heat the oven to 350 F (180°) and prepare the crust.
In a food processor, pulse cookies until finely ground.
Add melted butter, and mix until well combined. Press with your fingers the crumbs evenly over the bottom and smooth with a spoon.
Bake for 10 minutes, set aside to cool.
Once evenly cooled, brush the crust with the egg white and let dry.
Prepare the filling. Turn down the oven to 275 F (140°). Grate the rind of the oranges, squeeze them and pour the juice through a strainer.
In a bowl, place the cream cheese, sour cream and the sugar and mix well until smooth.
In bowl of an electric mixer beat the eggs until you get a frothy mixture and add gradually to the cheese batter.
Pour in the grated rind and orange juice and mix until incorporated.
Pour the filling on the crust and spread evenly and bake about 1 hour 45 minutes.
Turn off the oven, leave the cake inside to cool completely, then keep in the fridge for at least 6 hours.
On a low heat, warm the orange marmelade, strain the jam through a fine strainer and with a tablespoon pour a thin layer on the cheesecake.
Let set the jam for a while and serve.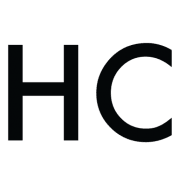 Arianna Frea
Arianna Frea is an italian food stylist based in Milan. She has a true passion and dedication to food and photography. She loves cooking with her husband, especially cakes and treats. Arianna is the author of the blog Cookingmesoftly.