Whatever you call these potatoes or whichever way you serve them they still remain classic Indian comfort food and an easy quick fix dish.
By Prerna Singh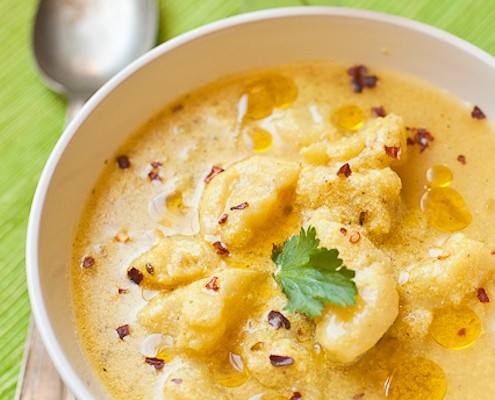 Dahi is hindi for yogurt and Aloo means potatoes. When potatoes are cooked in tangy and creamy yogurt with some few simple spices they become Dahi Ke Aloo. I call it potato and yogurt soup. My mom serves it with hot and crisp fresh out of the griddle rotis, I serve them with some fresh baguettes. Whatever you call them or whichever way you serve them they still remain classic comfort food and an easy quick fix dish.
Print
Creamy Indian Potatoes: Dahi Ke Aloo
Lovely and creamy Indian potatoes from Prerna Singh
Author:

Prerna Singh

Prep Time:

10 mins

Cook Time:

40 mins

Total Time:

50 minutes
4

medium size potatoes (boiled, peeled)

2 cups

yogurt (room temperature)

2 cups

water

1 tsp

cumin seeds

1 tsp

red pepper flakes (a little extra if you want to garnish)

1 tsp

turmeric powder

1 ½ tsp

coriander powder
Salt to taste

1 tbsp

. olive oil (extra to drizzle on top of your soup)
Instructions
Boil the potatoes. Thoroughly mash one and mash the others to bite size pieces. Set aside.
In a bowl whisk together yogurt and water leaving no lumps.
Heat oil in a medium size pot. Add cumin seeds. Once they start to pop, add turmeric and coriander powder.
Mix the spices together and add potatoes immediately. Mix spices well with the potatoes.
Stir in the thinned yogurt. Mix it well together with the potatoes.
Wait till the soup comes to a nice rolling boil and then add salt.
You can serve it hot. I like mine lukewarm with some extra virgin olive oil drizzled and some red pepper flakes sprinkled on top.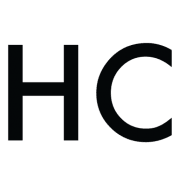 Prerna Singh
Prerna is a food writer and photographer who contributes to sites like Menuism and WFAEeats (NPR Charlotte). With a goal of making Indian cuisine approachable, she created Indian Simmer, a blog nominated for 2011 Best Food Blogs by Saveur Magazine.