A simple soup with few ingredients can still be rich in warmth and creamy flavor. Be sure to use quality ingredients for the best result.
By Veronica Lavenia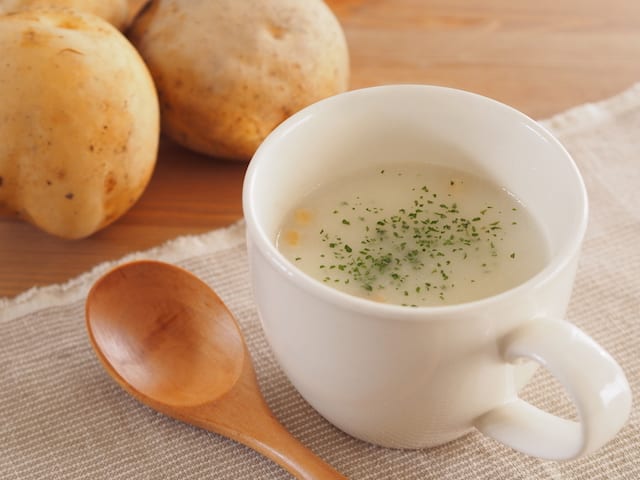 Shutterstock: karinrin
This quick and very tasty recipe is true winter comfort food. Its extreme simplicity is not deceiving, just delicious. The soups is best if the vegetables used are fresh and in season (better if organic). With fresh garden vegetables, for example, the flavor changes completely.
A good vegetable stock and excellent extra virgin olive oil make all the difference and make this soup a dish rich in vitamins and nutrients.

Creamy Carrot and Potato Soup
A simple soup with few ingredients can still be rich in warmth and creamy flavor. Be sure to use quality ingredients for the best result.
Ingredients
1 onion
4 potatoes
4 carrots
1 stalk celery
Extra virgin olive oil to taste
1 liter (35 fl oz) vegetable stock
Sea salt and pepper to taste
1 sprig rosemary
Instructions
Chop the onion and fry in a pan with two tablespoons of oil.
Wash, clean and dice the potatoes, carrots and celery into small cubes. Add them to the onions and stir. Add the rosemary (washed, dried and chopped), vegetable broth and cook with lid for about 35-40 minutes.
Add salt and pepper after cooking.
Once cooked, making it cool and mix with a hand blender. Serve warm, topped with a line of olive oil and toasted country style bread, if desired.