Sponsored Post: Whether you are hosting a wine party or looking for the perfect pairing for your dinner party menu, we've teamed up with Sonoma-Cutrer to provide wine inspiration for your next gathering.
Check out some tips to easily hosting a small holiday gathering complete with a recipe for creamed spinach stuffed mushrooms paired with wine.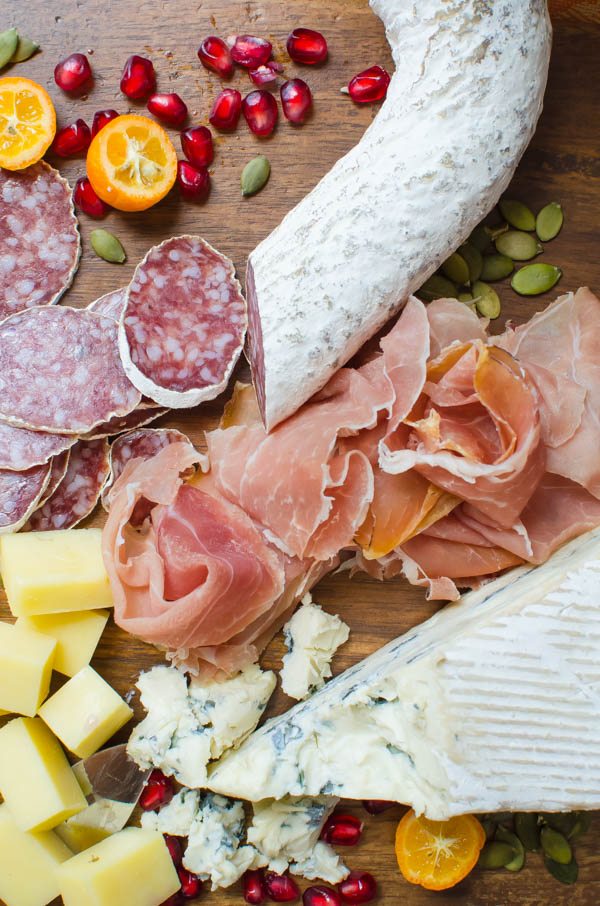 Every year it's the same thing. I plan on having a big holiday party, inviting my friends, relatives, neighbors, etc. I imagine the decorations, I make guest lists, I pick out invitations, I even begin to plan my menu. By mid-November, I'm so harried with holiday blog posts that the idea of an all out party makes me want to crawl into a cave and hibernate till spring. So this year, I'm doing it differently. A smaller gathering, some easy nibbles and some really good wine! Creamed Spinach Stuffed Mushrooms and a special wine pairing is the simple, less harried way to entertain this season.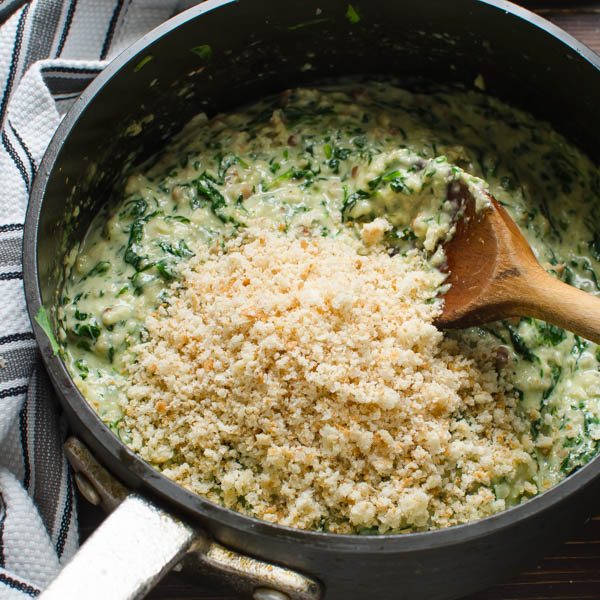 For this wine party, I'm starting with a few exceptional bottles from Sonoma-Cutrer. My choices:
The Cutrer, a chardonnay that's 100% barrel fermented in French Oak with the aroma of soft fall flavors indicative of pear, butterscotch, and baked apple. It has a bright acidity and a long, flavorful finish.
Sonoma-Cutrer Russian River Valley Pinot Noir – round, silky and elegant with a juicy mid-palate and long finish, this elegant wine expresses the dark fruits and forest floor complexity inherent in this region.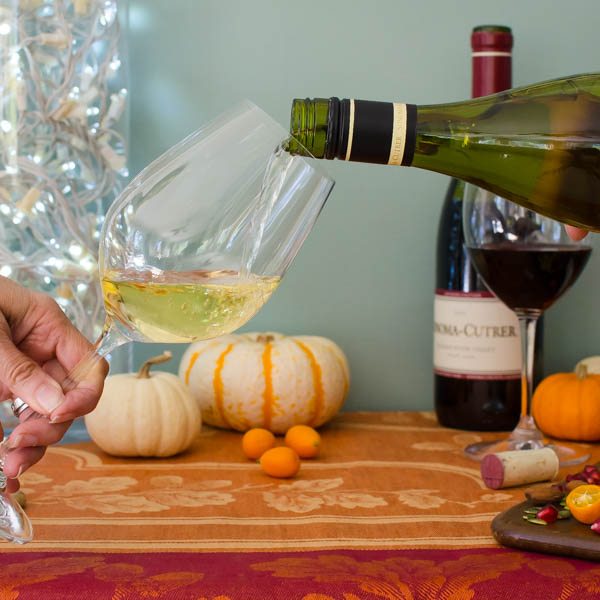 To make this a less stressful affair, I decided to put my local gourmet shop to work and picked up some fine charcuterie and cheeses for a colorful and enticing spread.
Tips For Charcuterie/Cheese Board:
Use 2-3 types of high quality, thinly shaved meats, like Iberico ham or Prosciutto Di Parma, some spicy, Pepper Crusted Salame and whole Salame Seiche, Creminelli Tartufo or other specialty charcuterie.
Use 2-3 cheeses and mix it up. Pair pungent Stilton or Gorgonzola with a creamy smooth Camembert, or Aged English Cheddar. Goats Milk cheeses are also a great idea. Vary the textures with hard cheeses, medium and softer, oozier varieties.
Serve them with several crackers, crostini or grilled toasts to keep it interesting
Fresh fruit dresses up the display with vibrant colors and pops of sweetness. Look for more unusual fruits like pomegranate, kumquats or persimmon instead of the usual standards. Tiny champagne grapes are a festive addition if you can find them.
Olives, nuts and seeds continue the visual impact. Look for dry roasted or specialty marcona almonds along with Castelvetrano or stuffed olives. Pepitas add color and crunch.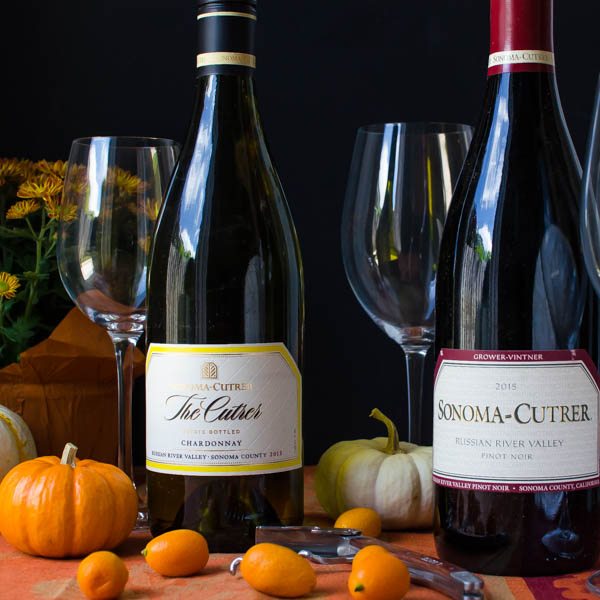 While the local gourmet market has done most of the heavy lifting, I do like to offer at least one homemade hot hors d'oeuvres to serve guests and I've found that everyone likes these Creamy Spinach Stuffed Mushrooms and they happen to pair beautifully with wine. Best of all, you can prep them earlier in the day, then pop them into the oven when you're ready.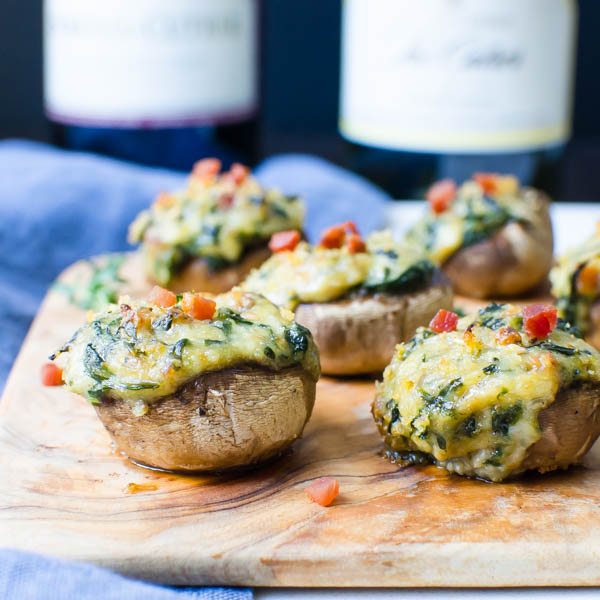 Now all you need is the company.
How To Keep It Simple:
Keep the guest list short, around 6-8 people. (More than that and it becomes a production.)
Send out free e-invitations for a Holiday Wine Party
Don't go crazy with decorations. Some simple flowers or natural greenery makes a beautiful backdrop.
Add shimmer with holiday lights in a tall vase.
Ask a friend (who cooks) to bring another hot hors d'oeuvre (no chips and dip allowed.)
Make sure you have both red and white wines to suit different tastes. Sonoma-Cutrer has a fine selection of Chardonnays and Pinot Noirs in various price ranges and they ship directly to your door.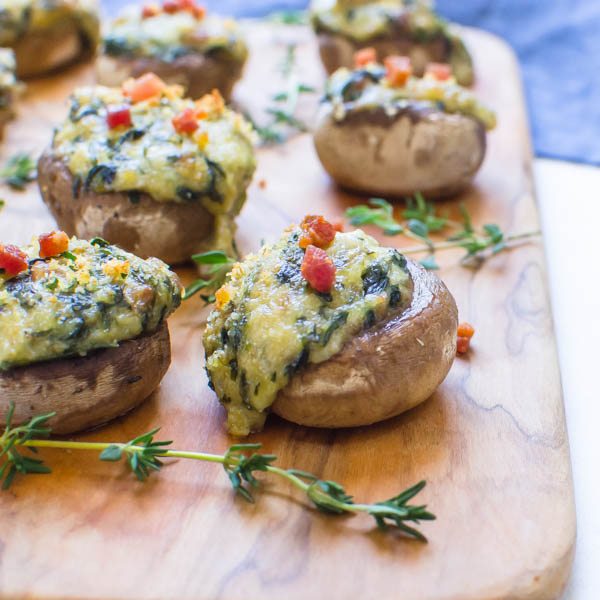 Why Sonoma-Cutrer? They marry Burgundian practices with Californian innovation and a deep appreciation of the Sonoma County terroir to create truly exceptional wines. If you happen to visit the area, be sure to take a tour and do a tasting of their fine selections.
The most important part of your party is to relax and enjoy your guests. It's do-able with this easy-breezy kind of entertaining.
See Also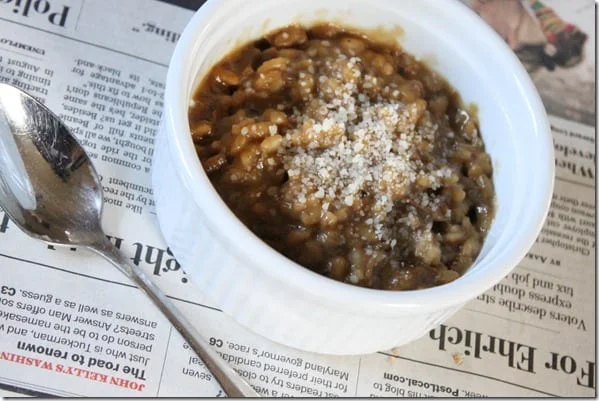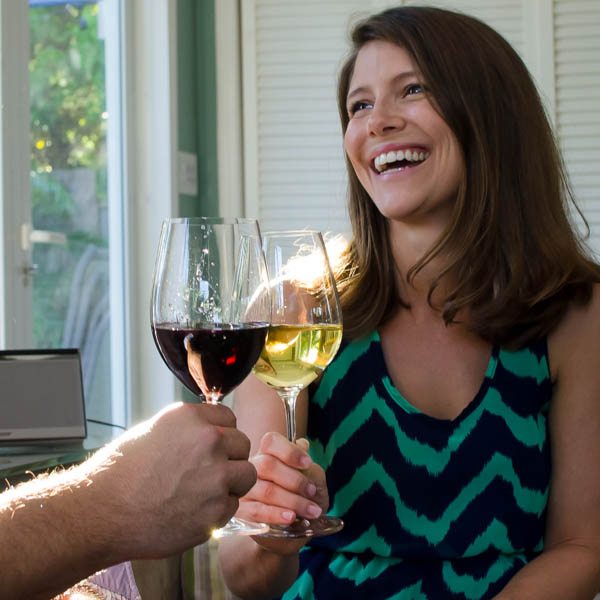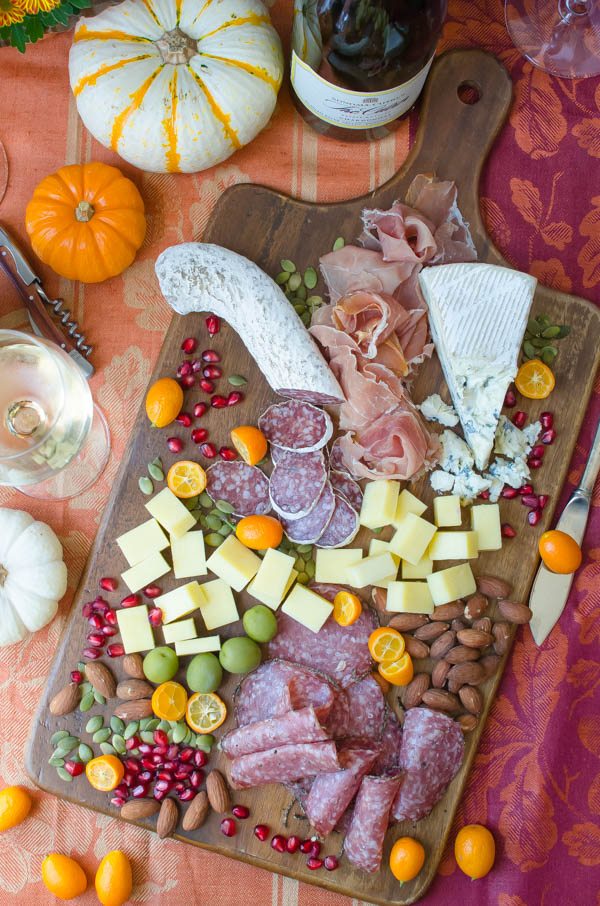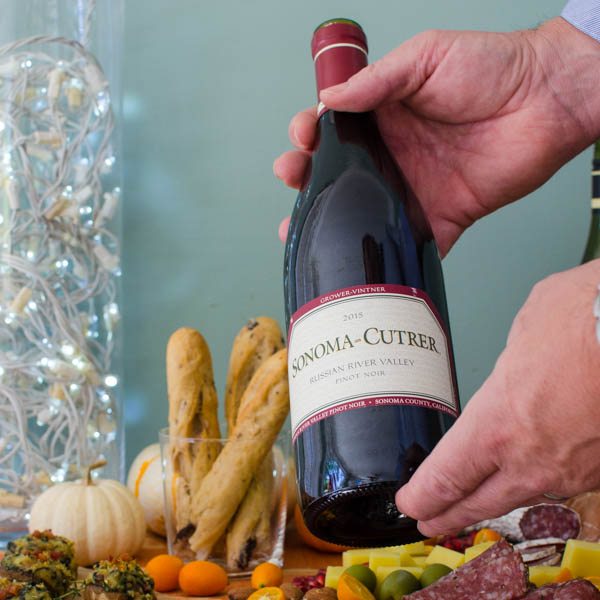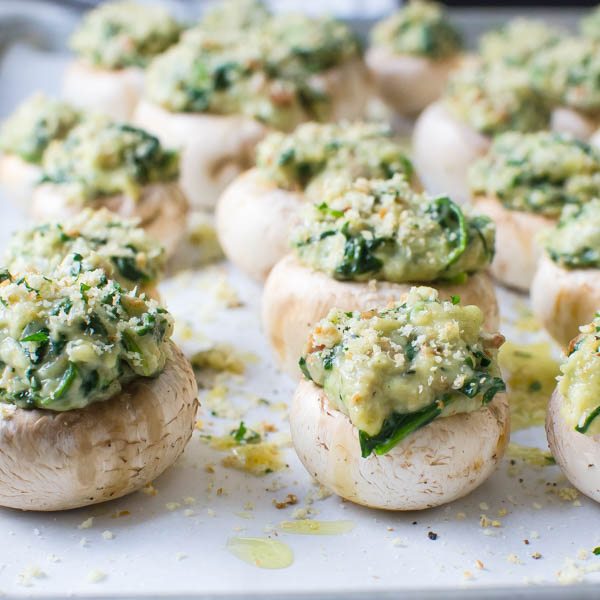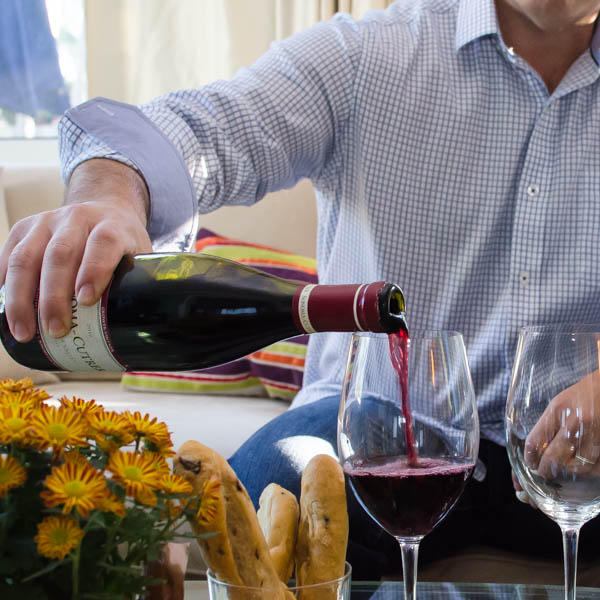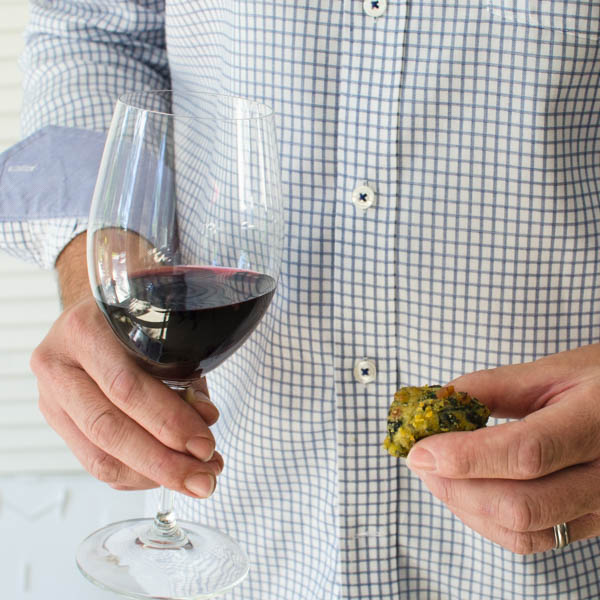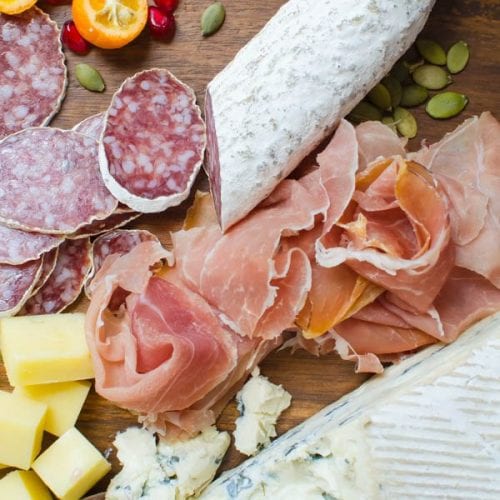 Creamed Spinach Stuffed Mushrooms
Lisa Lotts
Check out some tips to easily hosting a small holiday gathering complete with a recipe for creamed spinach stuffed mushrooms paired with wine.
Ingredients
16

ounces

white button mushrooms

about 24 mushrooms -- not oversized, but rather bite sized

3

tablespoon

olive oil divided

2

shallots minced

1/3

cup

pancetta finely diced

5

ounces

fresh spinach roughly chopped

1/2

cup

whipping cream

1

cup

fresh breadcrumbs divided

from 2 slices of bread (pulsed through a food processor)

1/2

cup

Parmigiano Reggiano freshly grated

1/2

part skim mozzarella grated
Instructions
Preheat the oven to 375°.

Carefully remove the stems from the mushroom caps, leaving a hollow well in the mushroom. Transfer the stems to a mini-prep food processor. Roughly chop the shallots and transfer to the food processor with the mushroom stems. Pulse several times until finely chopped.

Line a baking sheet with parchment paper. Place the mushrooms on the parchment - top side down. Drizzle with olive oil and sprinkle lightly with salt and pepper. Set aside.

Heat 2 teaspoons olive oil in a skillet over medium high heat. Add the pancetta and cook for 3-5 minutes or until crispy and golden. Use a slotted spoon to transfer pancetta to stacked paper towels to drain. Set aside.

Add the shallot mushroom stem mixture to the rendered fat in the pan and cook for 3-5 minutes or until softened and fragrant. Add the chopped spinach and cook until wilted and soft 2-3 minutes. Stir in the whipping cream and simmer for 3-5 minutes until slightly thickened. Remove from heat and add the parmesan and mozzarella, stirring until the cheese melts and the sauce is evenly incorporated. Add 3/4 cup breadcrumbs and the reserved pancetta. Stir to a thick, spoonable consistency.

Spoon filling into the mushroom caps. Sprinkle with the remaining 1/4 cup of breadcrumbs. Bake for 25-30 minutes or until mushrooms are softened and filling is soft and bubbly. Transfer to a platter and serve hot.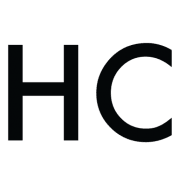 Lisa Lotts
Lisa is a South Florida based food blogger who derives inspiration from a diverse family food-background, which includes southern comfort foods, traditional French and Caribbean cuisine. On her blog, Garlic and Zest, she explores fresh, innovative flavors and the inexorable link between food and family. Her approachable fare tastes like home.