Cranberry Lime Infused Vodka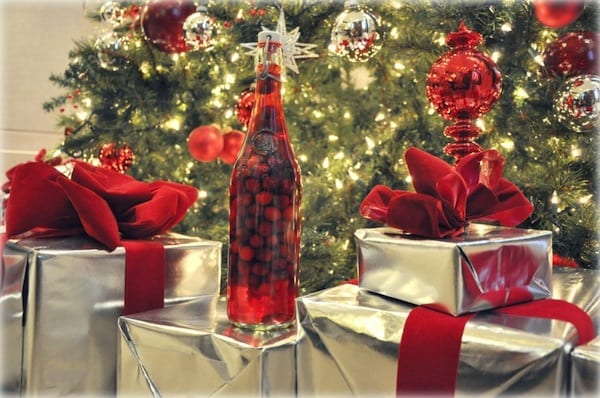 This is a great way to infuse vodka with some extra winter flavors.
By Kim Hamill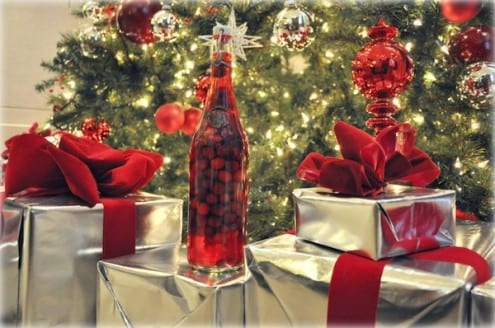 Cranberry Lime Infused Vodka
A great way to add some extra Christmas flavors to a bottle of vodka.
Author:
Kim Hamill, inspired by Fancy Napkin
Ingredients
1 bag of cranberries
1 lime
2 tbs of sugar
Vodka
Instructions
Peel the rind of the lime.
Poke a hole in each cranberry (I used one prong of a fork).
Drop each cranberry into your empty bottle or jar. Drop pieces of lime rind alternatively throughout the layers of cranberry.
Add the sugar.
Using a funnel fill the bottle with as much vodka as can fit. Seal the top of the bottle/jar. Leave in a dark place for 7 days.
Kim Hamill
By day, Kim is the 3rd generation in her family's NYC taxi business. By night, she writes about food, fashion, DIY projects, travel, and beyond on www.loveumadly.com. Her stories, recipes, and photographs have appeared in Marie Claire, NY Press, the Kitchn, HGTV.com, Food Gawker, and Finding Vegan. She doesn't sleep very much.