Try your hand at making these innovative craft cocktails from Zuma and Ford's Filling Station at home.
We love to hear about new and innovative cocktails thought up by great restaurants and bars from coast to coast. When we found out about the cocktail programs at Zuma in NYC and Ford's Filling Station in LA, we knew we had to share them with our readers.
Zuma, originally from London, just opened its first restaurant in NYC late January of this year in Midtown East. Its two floors and three kitchens boast delicious modern Japanese cuisine highlighted by bold flavors, minimalist presentation, and quality ingredients.
Ford's Filling Station is the culinary child of Chef Ben Ford, Harrison Ford's son. Located in the Delta Terminal of LAX, this laid back Californian gastropub focuses on the fundamentals of good cooking, using only the freshest ingredients. The bar is headed by Dushan Zaric of legendary NYC bar Employees Only.
We had a look over both cocktails menus of these two restaurants and picked what we thought would be our favorites. Below we share the recipes, although we are pretty sure the homemade experience wouldn't be quite like having them in the restaurants, made with love by the bartenders who know their stuff.
1. The Rubabu at Zuma
Print
Print
3. Kobayashi at Ford's Filling Station
Print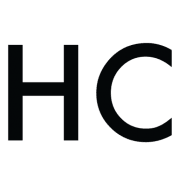 Suzanna Heldring
This New York City native and University of St. Andrews graduate has spent the last few years on culinary adventures around the world to finally find herself right back home again. Most days you can find Suzanna sampling all the green juice, lattes, and craft beer the city has to offer or daydreaming over a good book.