As autumn comes about, personalize your own cozy pasta dish by choosing whole grain, organic or gluten free. Add your favorite ingredients and you have a convenient dinner to eat under blankets with your significant other.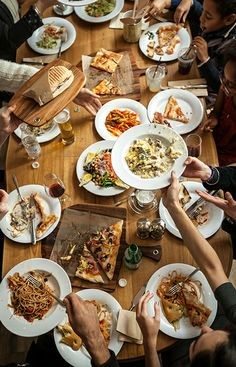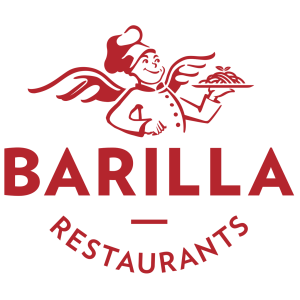 Constantly bringing an innovative edge, Barilla attempts to bring a state-of-the-art experience to the dedicated customers that walk through their doors. Barilla Resturant brings fine dining to the everyday America.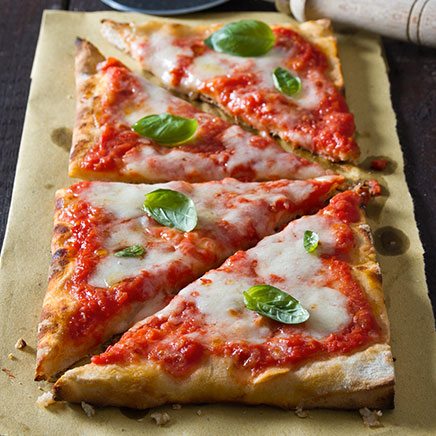 As a food aficionado, dining with innovative chefs is THE dream and Barilla Restaurant made it possible. I got to attend one of many events where Barilla Resturant used a dinner in honor their progress with the Ninth Annual Personal Chef Competition: Four TV personalities paired with 4 chefs to create a 3-course meal in 30 minutes and voted on by 3 judges. The best part? The chefs were given the ingredients five minutes before the competition. Top Chef's Frances Tariga-Weshnak, Chopped winner Silvia Baldini, Barilla Restaurant's Alfonso Sanna were put to the challenge and put on a fun show for everybody.
What a blast I had. I can't wait for the next time I get to eat their famous lasagna!! For those that love to cook…. Boy, do I have a treat for you! I get the please of searching this Magical Lasagna Recipe!!!
Ciao my fellow food lovers, see you in the Kitchen!
Print
Lasagna
"It's no secret, these are exactly the ingredients we use and the way we prepare the food you eat!"
Author:

Barilla Resturant
18 oz

lasagna

7 oz

Parmigiano Reggiano cheese

35 oz

béchamel sauce

½

lb ground beef

½

lb ground veal

3 oz

onion

1 oz

carrots

2 oz

celery

1 cup

red wine

4 tablespoons

extra virgin olive oil

1 tablespoon

of mixed herbs (sage, parsley, thyme, rosemary)

1

can peeled tomatoes
salt and pepper to taste
Instructions
Prepare the sauce in a large pot by browning (to a golden brown) the onions, celery and carrots in oil. Cook for about 7 minutes. Meanwhile, in a nonstick pan, fry the minced meat, stirring well until it is golden brown and then drain the excess fat. Add the meat to the vegetables, along with the red wine. Let evaporate. Add the chopped tomatoes and the tomato paste. Bring to a boil and, if necessary, add a bit of water to finish cooking without letting the sauce stick to the pan. Then add the mixed herbs, salt and pepper to taste. The sauce should simmer for at least 45 minutes. When the sauce is ready, ladle into a baking dish and begin to layer, one on top of the other, layers of lasagna, meat sauce, béchamel sauce and grated Parmigiano Reggiano. Finish with a little meat sauce and béchamel sauce mixed together and a good sprinkling of Parmigiano Reggiano cheese. Bake at 400º F for about an hour. Allow to cool for at least 10 minutes out of the oven before making the portions. Serve on a bed of sauce with a sprinkling of grated Parmigiano Reggiano.
"Do it with pleasure because our food is good for you and good for the planet."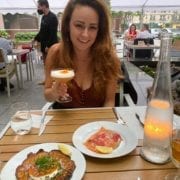 Izabela Jay
Izabela is passionate in the beauty and grace in the simple things in life. Graduating from John Jay College and two study aboards under her belt, she can't get enough out of life and traveling. After completing a Masters Program in Art Therapy, Izabela continues to have a passion for searching for the next food trend and trying the next unique next pairing for ingredients & flavors. She hopes you will join her on her journey to explore cultures and intensify the wanderlust that the palate hungers for.