Peaches are here! Celebrate the start of summer with our favorite fuzzy fruit!
by Maya Dangerfield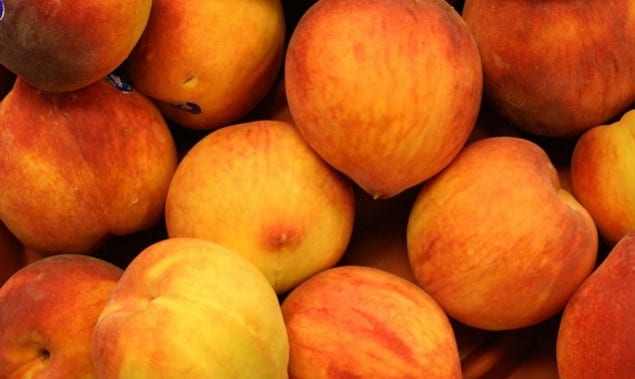 hungrylikeawolfe.com
June 21st is Summer Solstice, or the first official day of summer. Honest Cooking is counting down to the longest day of the year with recipes featuring seasonal produce. Eat it while you can!
What About it?
Whether you call them pêche, pfirsich, or peaches, this summer fruit is sure to please.  Sister to the nectarine the peach is a golden orange stone fruit covered by a rose colored blush. With its characteristic fuzzy skin the peach has over 200 known varieties. Typically peach varieties are classed into two groups, clingstone and freestone; In clingstone varieties the fruit's flesh clings to the stone, while freestone fruits detach easily. Today China is the world's largest producer of peaches, an apt title considering the fruit originated in the country. The peach quickly spread east to Japan and Korea, then west to the Middle East. Dubbed the 'Persian Apple' by the Romans, the fruit ingrained itself into the cultures of its adopted homelands, appearing in myths, literature, and home remedies.
By the mid-18th century peaches were so pervasive in the United States that botanists (wrongly) dubbed them native fruits. Although it's known as the 'Peach State' Georgia falls behind California in the nation's production of peaches.
How to Use It?
When looking of peaches use your nose—peaches give off a sweet rose smell. When browsing your local farmers markets look for unbruised and unstacked peaches. If a stall has stacked peaches it's an automatic sign that the fruit is hard and immature. Be sure to avoid the fruit squeeze—peaches bruise easily. To ripen peaches leave them on the countertop in a brown paper bag for a day or two. Ripe peaches need to be immediately refrigerated. Peaches are easy to prep and its skin can be eaten. Need to peel peaches? Simply place a peach in boiling water for 30 seconds then transfer to ice water. The skin will peel off easily and save time when making peach jam, preserves or smoothies.
Looking for the latest peach recipe? Honest Cooking has you covered with these peach inspired favorites.
Rosemary Infused Frozen Peach Bellini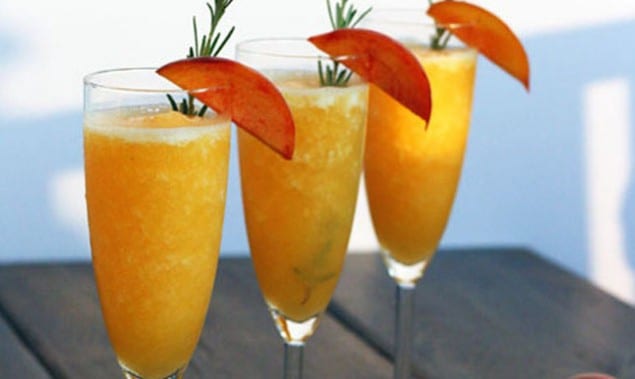 See Also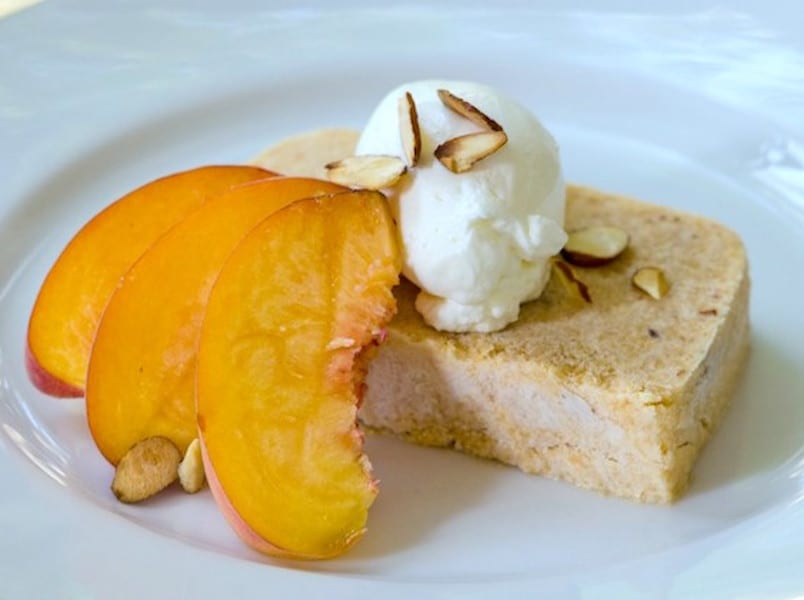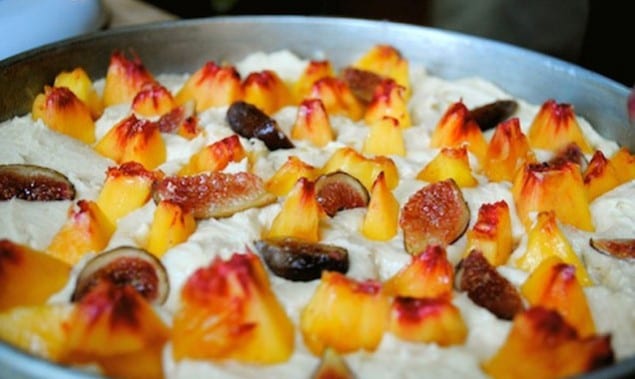 Peach Upside-down Cornmeal Skillet Cake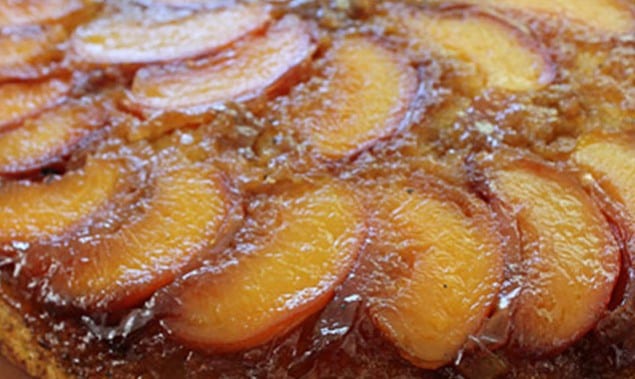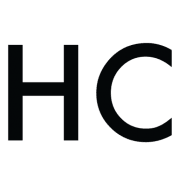 Maya Dangerfield
A recovering teacher and editorial intern for Honest Cooking, Maya began her journalism career at Greatist.com. A food lover who never misses dessert, she is also a passionate sports enthusiast. Currently Maya freelances for FoodmakerMedia and copywrites for Techturized. Her writing has been published for Greatist.com, Shape.com, and The Washington Post.