Copenhagen has a plethora of stunning views that will tempt any foodie to pack a bag and jump on the next plane. For a shorter commute within the US, join Denmark at NORTH Festival for an exclusive taste of Danish cuisine amidst the Big Apple skyline.
By VisitCopenhagen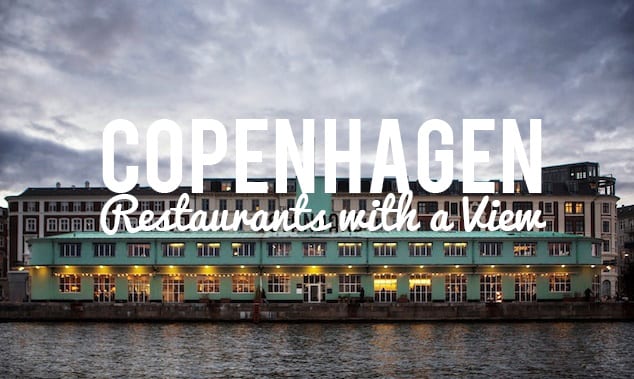 Want to dine with a view? Copenhagen has lots to offer. From a beautiful sky view to historic settings at museum Ny Carlsberg Glyptotek. If you want a gourmet dinner with a view to match try Alberto K, and if you are up for sushi head for the top of the Tivoli Hotel.
Alberto K
Alberto K on top of Radisson Blu Royal Hotel in Copenhagen has been rated among Denmark's best restaurants by both national and international newspapers and magazines. Here, nature is the source of inspiration. Alberto K uses Danish ingredients from small local farms and the food is prepared on the basis of availability at precisely the time of year you choose to visit. Be sure to take a moment from your delicious meal to turn your head and experience spectacular views spanning many miles and two countries.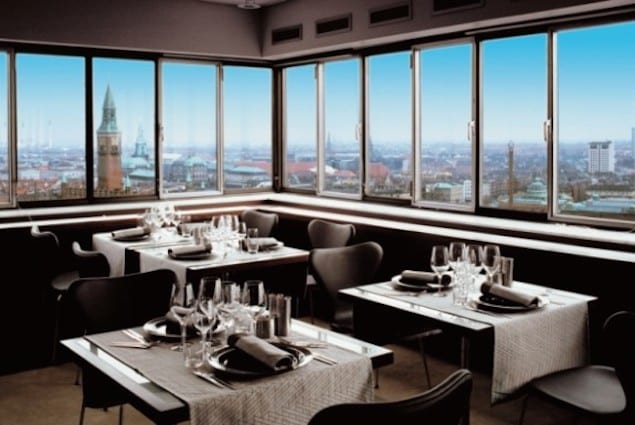 www.nileguide.com
Søren K
Søren K is a Scandinavian Brasserie located in The Royal Library and is named after the famous Danish philosopher Søren Kierkegaard. They work with seasonal produce and make an effort to use a lot of Scandinavian, Danish and local produce. Using fresh ingredients make for the best and most tasty results. Their location in the heart of Copenhagen in one of Denmark's most celebrated buildings is enough reason to visit the restaurant, let alone the amazing food.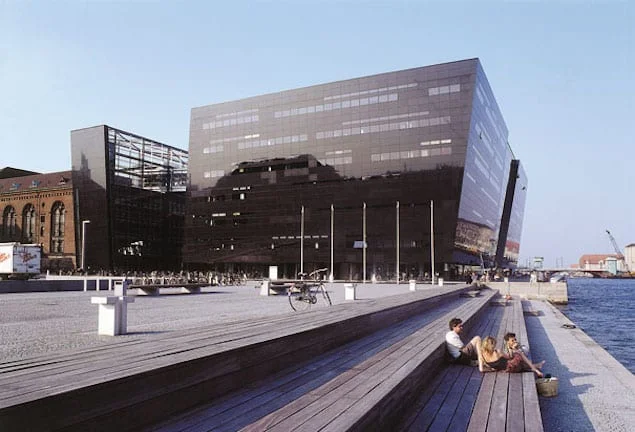 highlife.ba.com
Café Hovedtelegrafen
The view is spectacular from the roof café of the House of Communication Museum. And yes, the lift works! The café serves classic Danish lunch, coffee and cakes. In summer, the café's roof terrace is a terrific spot to waste away a few hours in the sun.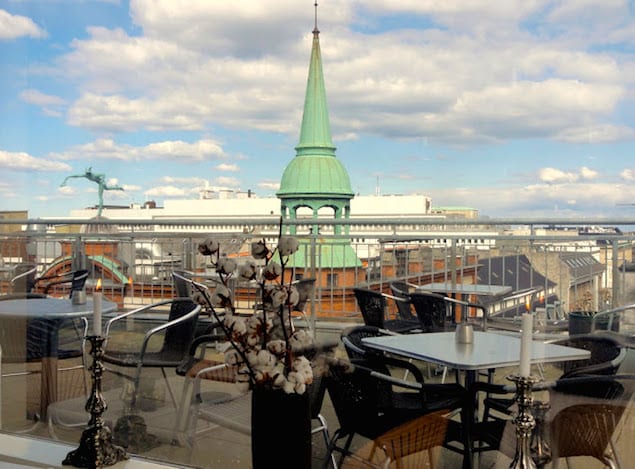 www.travelandlifestylediaries.com
Kong Hans Kælder
Restaurant Kong Hans Kælder offers its patrons classic French cuisine with a twist in beautiful surroundings. Meals are enjoyed under vaulted ceilings that have supported one of Copenhagen's oldest buildings for more than half a millennium.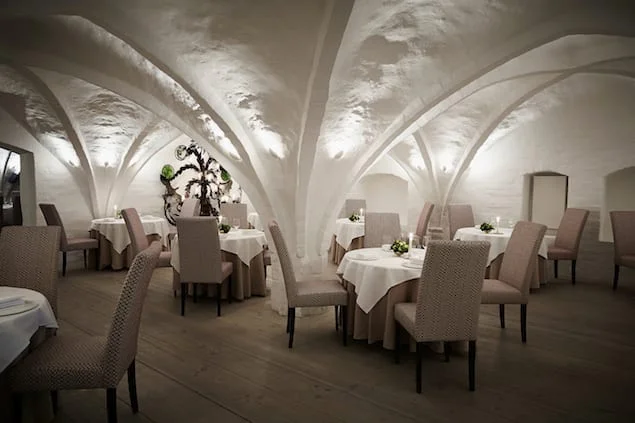 http://www.konghans.dk
Toldboden Harbour Eatery & Bar
Toldboden opens its doors to a new concept – Toldboden Harbour Eatery & Bar. The place is a climate-friendly and maritime restaurant serving steak and seafood in many variations – raw, boiled and grilled. The dishes are made to share with family and friends and are meant to be eaten with your hands. The food is served by happy sailors and you will sit at benches and tables from Denmark's oldest harbours with a beautiful view to Copenhagen harbour.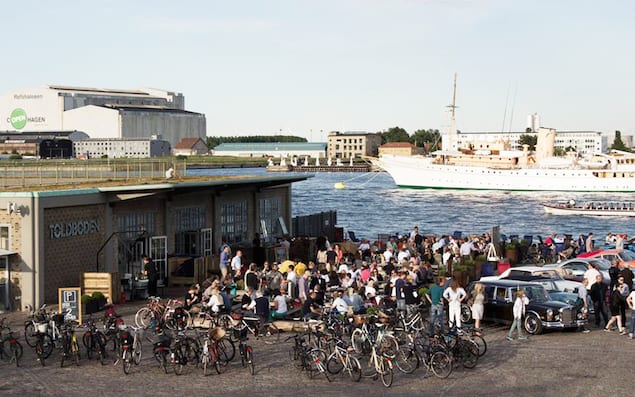 toldboden.com
Sky Bar & Restaurant
Enjoy a glass of wine while you look over Copenhagen's skyline and catch a glimpse of Sweden. The bar is located 76,5 meters above ground level and commands great views from the 23rd floor of Bella Sky Comwell Hotel.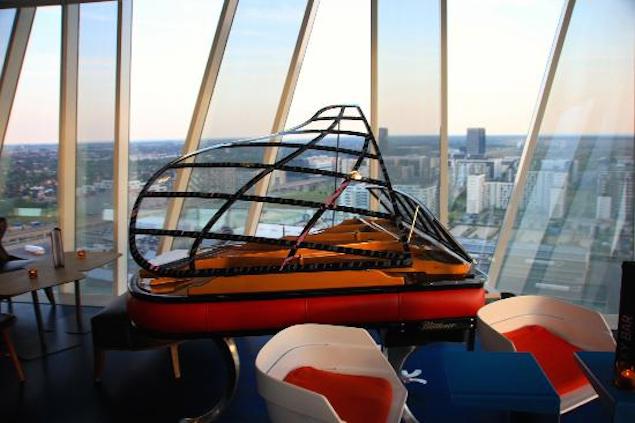 www.tripadvisor.com
Sticks'n'sushi Tivoli Hotel
This sushi restaurant is located on the 12th floor – on top of the Tivoli Hotel. Here you can catch a glimpse of the zoo, the Star Flyer and more. The restaurant also has a great rooftop where you can enjoy your sticks and sushi when the sun is shining.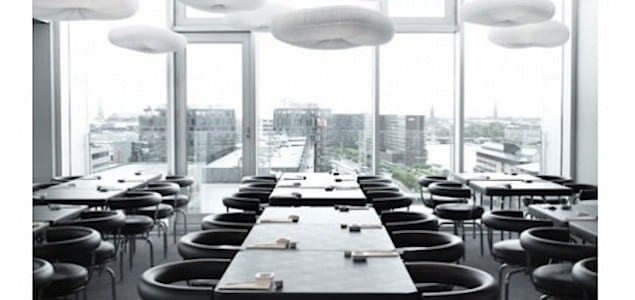 dinnerbooking.com
Restaurant Kanalen
Beautiful, idyllic and with the serenity of old Copenhagen lies Restaurant Kanalen in the house that used to serve as customs office for the area of Christianshavn. In an unusual location right outside the windows is Christianshavn's Canal with sailing ships, dinghies and tastefully restored old warehouses. The Danish lunch menu includes a vast variety of herring dishes, the pride of traditional Danish cuisine. The dinner menu unites the Danish tradition with the best elements of French and Italian cooking. Skilful and professional chefs prepare the food with profound respect for the ingredients in season.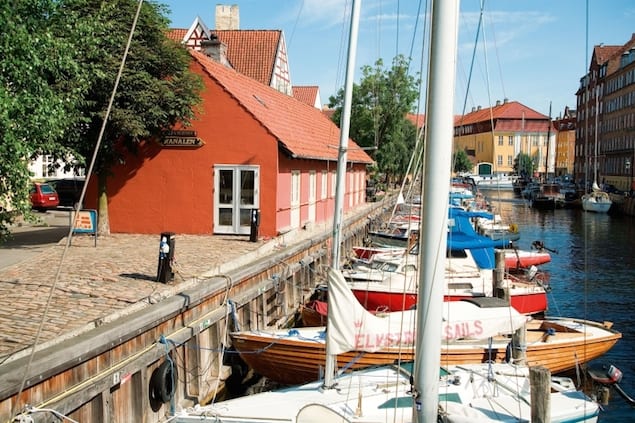 copenhagen.cityseekr.com
The Tower, Christiansborg Palace
With its 106 metres, the Christiansborg Palace tower is the highest tower in Copenhagen, and it offers a magnificent view of the city's rooftops. It is free to access the tower, and if you want to add some spice to the experience, you can dine in The Tower's restaurant. Christiansborg Palace was once the home of kings and queens, but after one of several great fires, the royal family moved to Amalienborg Palace in the late 1800's and never returned. Add some spice to your visit and taste the Danish cuisine in The Tower's restaurant, run by Danish chef Rasmus Bo Bojesen. Bojesen and his team make food with the best produce from all over Denmark. The intention is to bring traditional Danish dishes back into the limelight, but with a modern twist to make them outstanding.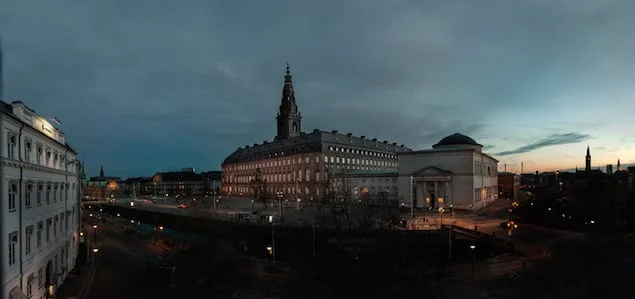 http://taarnet.dk/?lang=en
The Standard
Claus Meyer from noma, Meyers Madhus and jazz musician Niels Lan Doky have joined forces to open a combined restaurant and jazz club. Here you can enjoy Nordic as well as Indian food while listening to soothing jazz tones. Enjoy stunning views along the water while you enjoy an eclectic meal.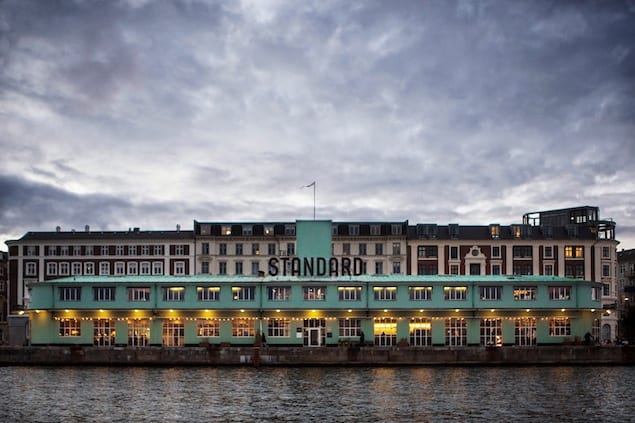 eater.com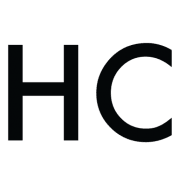 NORTH Festival
NORTH is the first ever Nordic Food Festival to be held in New York City. At NORTH, you will have the chance to taste the food from some of the most famous Nordic chefs, learn how to cook Nordic specialities and be inspired by master classes featuring the best of what the Nordic region has to offer.