The "upgraded burger joint" phenomenon has engulfed the Danish capital the last year or two. And one of the most successful players in the segment is Haché Gourmet Burgers.
By Kalle Bergman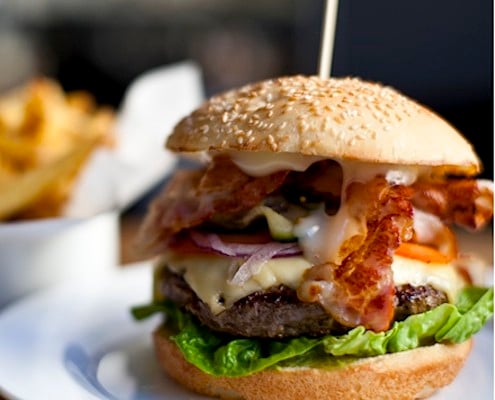 The restaurant scene in Copenhagen is growing increasingly interesting and vibrant, and it's not just the fancy Michelin chasing "New Nordic" cuisine restaurants that are creating a stir. Because even if Noma, and other fine dining venues, are the ones that are talked about internationally – there are a few other trends that are proving to be very successful locally. Upscale American steakhouses and high value for money fixed-menu bistros are among the most significant trends in the Danish capital the last few years, but during 2010 and 2011 these two have been overtaken by another one. The burger joint. Nowadays, you can hardly open up the restaurant pages of a newspaper without being told about the latest opening of a restaurant claiming to serve "The Best Burgers In Town".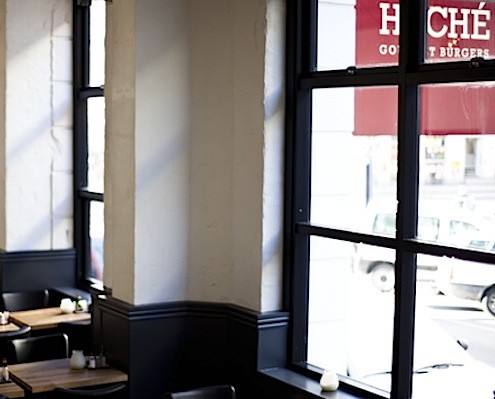 One of these places – Haché Gourmet Burgers – opened up in November 2010, and they have quickly become one of the most successful players in the "upgraded burger segment" in Copenhagen. Mimicking something in between a German beer hall and a French bistro, Haché's claim to fame is their complete focus on burgers (there's nothing else on the standard menu) and a dedication to freshness of ingredients.
The price level is decent, with all 15 burgers priced at 95 danish kroner (18 USD) – yes, this is decent in Denmark – and you can then add fries and a couple of other trimmings. There are both vegetarian and vegan alternatives. The restaurant doesn't accept table reservations, so you just show up and hope to get a table – something that can prove quite difficult especially during weekends.
Haché Gourmet Burgers
Rømersgade 20
1362 Copenhagen, Denmark
www.hache.dk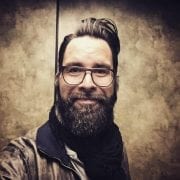 Kalle Bergman
Kalle Bergman is a food writer and media entrepreneur who is the founder of Honest Cooking. As a food writer, his writing has been regularly featured in publications like Gourmet, Los Angeles Times, Huffington Post and Serious Eats. He is obsessed with simple food, more often than not from his native Scandinavia.