Cooking Within a Community: Lemon Curd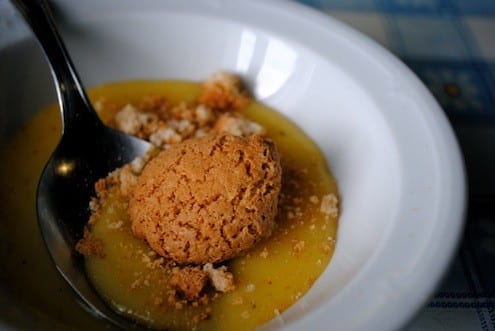 Pour in a tart shell and top with ice cream, add to a trifle dish with berries and amaretto cookies, or serve firm with gingersnaps- the possibilities are endless.
By Katherine Ingui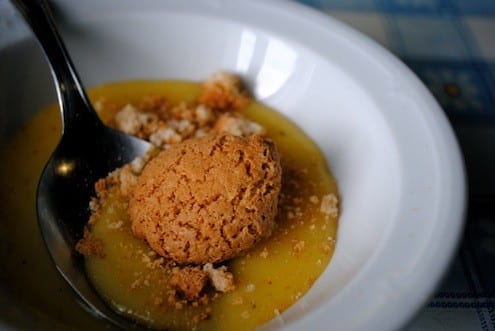 It has become a Sunday ritual for our little community of students to hang out in the kitchen and imagine up some amazing dishes. For example, last night a group created this amazing and authentic Tuscan ribollita stew, which has become my absolute favorite here in Central Italy. Then there were crepes, spoonfuls of Nutella, and fresh clementines; fresh-based focaccia with layers of salami and prosciutto, topped with basil pesto and slices of fontina; and always the rich pasta dishes, which I am always excited to see. It's foodies heaven to see what everyone is making.
Last week, one of the girls made homemade lemon curd, a treat that she and her mother often share back home. What a treat this was- and a surprise one at that! With a side of amaretto cookies and a big spoon, we happily indulged. This recipe is simple and easy, and can be shared with a big group of students studying abroad.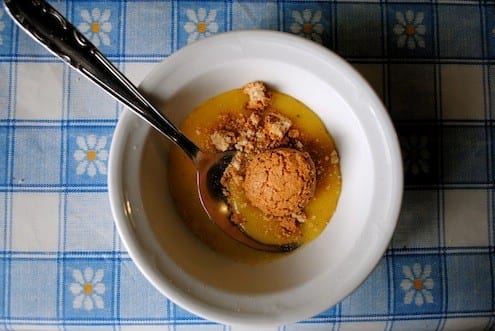 An easy afternoon dessert for a group of friends who love sweet treats. You can pour in a tart shell and top with ice cream, add to a trifle dish with berries and amaretto cookies, or serve firm with gingersnaps- the possibilities are endless.
Author:
Katherine Ingui, adapted from Amira Pualwan
Ingredients
3-4 lemons
1½ cups sugar
1 stick of butter (room temperature)
4 eggs (room temperature)
⅛ tsp salt
1 package of amaretto cookies
Instructions
Zest all lemons.
Mix sugar and lemon zest (you can mix in a processor).
Mix together the sugar and zest with the butter and eggs, adding eggs one at a time; stir until creamy.
Juice the lemons and add liquid to sugar, egg, and butter mix; add salt.
Cook over low heat on the stove, stirring frequently until smooth and thick; avoid boiling.
Chill in the fridge until firm; serve with cookies.
Katherine Ingui
Katherine Ingui is a photographer, an art educator, and a lover of healthy and adventurous food, in her home or on the road. A devout supporter of creativity in the everyday, she appreciates the glorification of what we all essentially crave: food.