Carly DeFilippo sits down with Aurélie Bessière, to learn more about culinary uses for tea.
By Carly DeFilippo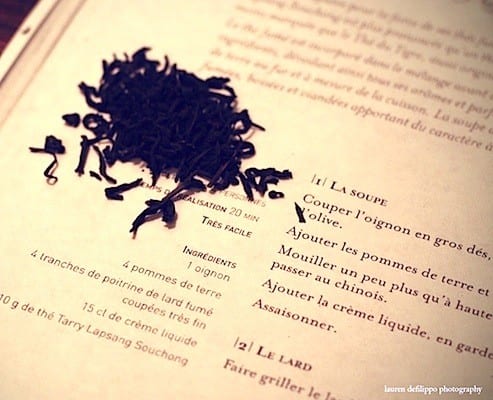 The food-pairing trend may have started with wine and cheese, but in recent years has burgeoned into a full-blown industry, with events featuring products from whisky to kimchi. Tea pairing has become an increasingly popular alternative to alcoholic pairings, inspiring a tangential interest in culinary uses for tea.  At the forefront of this movement is French tea brand, Le Palais des Thés, which recently launched an online US store and has plans for a New York storefront in the coming years.  I sat down with Aurélie Bessière, president of the company's American branch, to learn more.
I recently learned that tea was actually introduced into France more than thirty years before coffee and made popular by Cardinal Mazarin and Louis XIV.  Can you speak a bit about the French tea tradition?
The French tea tradition, introduced in the 17th century, was always less popular than coffee, but has grown. In France, we always look for the best quality and taste [in food], and it is the same with tea. We want to find the freshest and most interesting product available.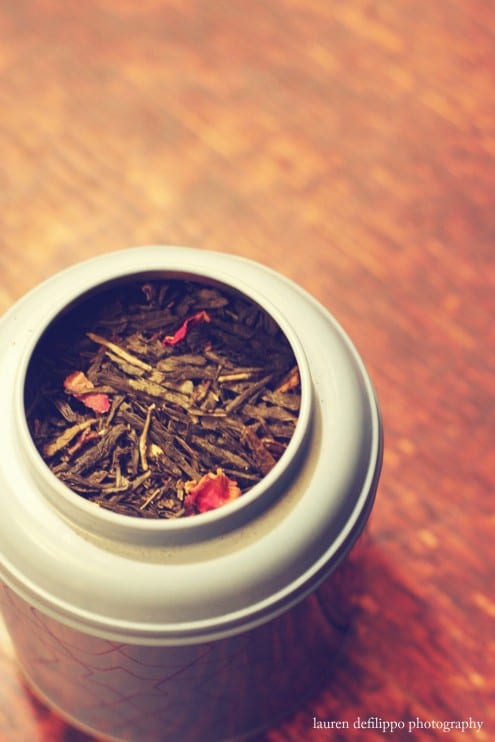 What distinguishes Le Palais des Thés from other French tea brands?
Le Palais des Thés was founded when my uncle, François-Xavier Delmas, first discovered a passion for tea. He opened the first store in Paris and quickly decided to go to the plantations in Asia to select the leaves himself, to pursue the best quality. This was and still is unusual, as tea companies tend to go through intermediaries. He then opened a tea school in Paris, the only institution of its kind in Europe. Students learn about blends, regions and crus, as well as tea ceremonies and food pairing. The most popular class is tea and cheese pairing – very French!
Have you noticed any difference in American tea culture vs. French tea culture?
We didn't expect this, but in the US there are more male customers (30%) than in France (25%). What remains consistent is that our customers tend to be loyal tea drinkers and that the most popular teas are our signature creations (such as Thé du Hammam, Thé des Moines, and Thé des Lords) and grands crus (such as our Darjeeling first flushes and Korean Jukro.).
Has the growing interest in tea pairing affected your production style?
The growing interest in tea pairings has not changed our philosophy. Our focus is on quality and rarity first. Then, of course, we take an interest in how we can use the teas in cooking and pairings – we're French after all! What is different is that we have begun to use the teas in more interesting ways, and we now provide suggestions for pairings.
See Also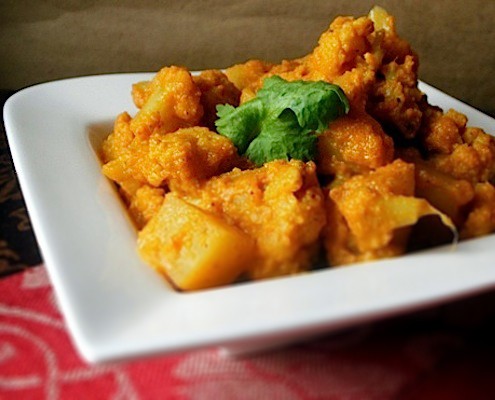 In what ways have you collaborated with other culinary professionals to explore the tea pairing trend?
We have a history of collaborating with chefs in France, most notably on a tea-based cookbook, which is currently only available in French, but will be available in English in the future. We have also partnered with chefs for events. For example, in New York City, we organized a class with the French Culinary Institute and chef Melanie Franks about tea pairings and tea-based cooking. We are also the proud House Purveyor of tea for the James Beard Foundation for all events at their House in New York.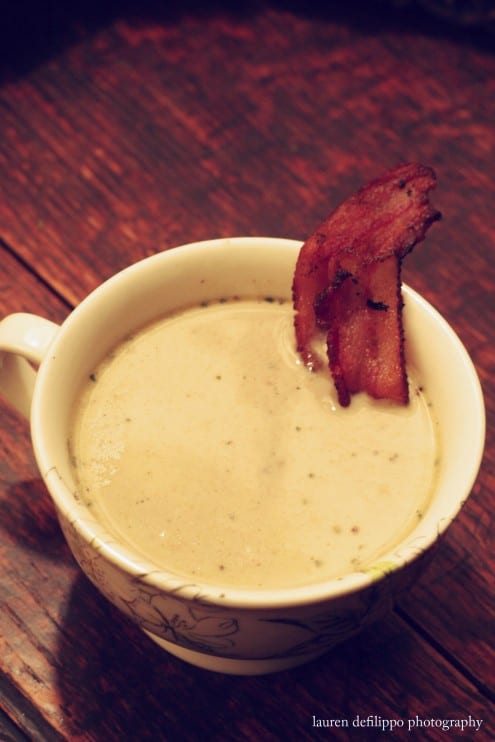 Aurélie also provided a recipe from La cuisine au thé (Cooking with Tea), the aforementioned French cookbook featuring products from Le Palais des Thés, so I could experience tea-based cooking first-hand.
The recipe I tested was for potato soup, featuring Thé du Tigre – an unusually fragrant, smoked tea from Taiwan that one friend remarked, "smells like bacon!" The soup itself was lighter and more elegant than I expected, with the tea imparting a pleasant, subtle layer of added flavor. I served it, as suggested, with Le Palais des Thés' Grand Yunnan Imperial – a dark amber, smooth and lightly sweet black tea.
To learn more about Le Palais des Thés, click here.

Potato Soup (translated from La cuisine au thé)
Author:
Carine Baudry and Sylvain Sendra
Recipe Type:
Appetiser or Entree
Ingredients
Olive oil
1 onion
4 potatoes
4 slices of uncured bacon
½ cup of cream
3 tsp of Thé du Tigre
Instructions
Cut the onion in large pieces. Brown it in olive oil in a medium-sized pot.
Chop the potatoes and add to the pot. Sprinkle tea into the pot as well.
Add water to the pot, just above the level of the potatoes.
While potatoes are cooking, prepare the bacon by frying it until crispy in a pan. Once cooked, set the bacon aside on a plate lined with paper towel.
Cook the potatoes until soft. Mash them, then pass the mixture through a fine mesh strainer or chinois.
Return the strained soup to the pot. Add cream, reserving a small about for decoration.
Season the soup with salt and pepper to taste.
Add a slice of bacon or crumbled bacon to the bottom of each soup bowl, then fill with soup.
Carly DeFilippo
Carly is a Contributing Writer at Honest Cooking. Though the first line of her college application essay was "I love tunafish," it wasn't until she pursued graduate studies in Paris that she ever considered a future in food. Based in Manhattan, Carly is a freelance writer and the co-founder of Cognoscenti Creative, a boutique branding agency dedicated to establishing artisans as influencers.