The King Of Roses meets the Queen Of Desserts. Rose grower John Nevado takes on the ultra classic Tarte Tatin, and adds just a little more more romance to an already legendary dish.
By John Nevado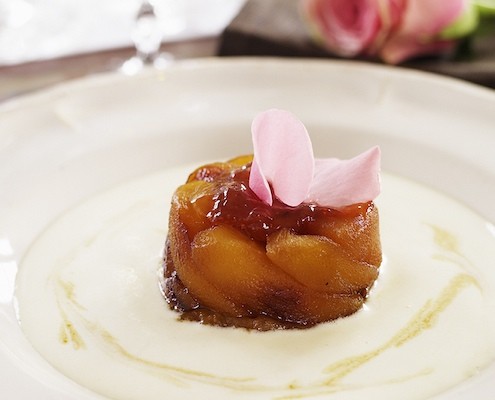 I have updated the original recipe from the Tatin sisters at the beginning of the 20th century, and added a rosy twist!

Tarte Tatin Recipe with Rose Vanilla Sauce
A floral, and very romantic take on the classic Tarte Tatin Recipe.
Ingredients
1½ lbs. Firm Apples
⅔ cup Granulated Sugar
3 oz. Butter (room temperature)
Butter for baking dish
A little Lemon Juice
Rose Essence
Culinary Roses or Organic Rose Petals
Recipe for Crust from heaven:
1⅓ cup Flour (one and a third)
2 Eggs
4 oz. Butter (chilled!)
1 tbsp. Granulated Sugar
Pinch of Salt
Instructions
How to Make Crust:
Mix salt, sugar, and flour.
Cut chilled butter into small pieces and mix into flour with finger tips. Stop working batter once it looks like "sand".
Make a well and pour in eggs. Incorporate into flour using your fingers and a spatula.
Once homogenous, form a ball, place on a floured surface and knead for 10 seconds. Reshape into a ball, roll out with a rolling pin, and refrigerate for 30 minutes.
For the pie
Preheat oven to 400°F
Peel apples and lightly coat with lemon juice, so that they don't brown.
Put sugar and 3 tbsp. water in a pot and let caramelize. How to caramelize? Let sugar melt into water on a very low flame. Once melted, turn up the flame a bit, don't stir, but tilt the pot and move it around from time to time. Once the syrup has a pale honey color, you can stop, it's caramelized. If you want a darker caramel, just be careful that you don't let it burn.
Add butter to caramel and stir until it melts. Take off heat and pour caramel into a buttered pie dish.
Cut apples into halves. Cut each half into three even pieces. Place apples in pie dish, so that they are squeezed tightly together. You want to do this step as quickly as possible, so that the caramel doesn't harden too much. If you want, you can begin slicing apples while you are making the caramel. Just be careful to check caramel, so that it doesn't burn.
Bake for 40 - 45 minutes. During this time you can prepare the crust, then roll it out so that it is a drop larger than your pie dish, and refrigerate it for 30 minutes. Even if you are using a pre-made crust, you still want to spread it out to the right size, and then refrigerate for 30 minutes.
Take tatin out of oven, and let apples cool off a bit. Once cooled, place crust on top, tuck the edges into the dish, and bake for 30 minutes or until crust has browned.
Remove from oven and let cool. Then, place a serving dish on top of the tarte and carefully flip over, so that the apples are facing up.
Serve warm, with rose-essence infused crème fraîche (or vanilla ice-cream) on the side.
Add some organic edible rose petals for decoration on top. Drizzle with love.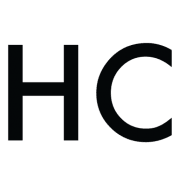 John Nevado
John Nevado is a rose grower in South America, growing the worlds most luxurious roses for discerning customers around the world. On his farms he also grows edible USDA Organic roses that he sells to restaurants, including El Bulli in Spain and PerSe in New York. John loves to cook up new zany recipes with his tasty florals invites you to share his "la vie en rose".