Even in the heat of summer, Phil Stocker is in need of good, hearty comfort food.
By Phil Stocker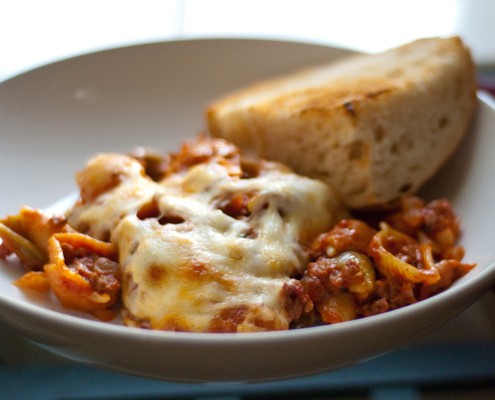 Sometimes, even in the heat of summer, you need good, hearty comfort food. You know the type: warm, calorie-heavy, almost gluttonous chow. Despite the mercury in Boston rising well into the 90's recently, I found myself craving baked pasta. Dare I turn on my small, not-so-greatly-insulated oven?
After about three days of serious turmoil over this contemplation, I bit the bullet and decided to make what I was craving. After all, I didn't need much to pull it together – all of the ingredients were sitting neatly in my cupboard, taunting me. Giving in, I threw open the doors and frantically assembled the ingredients: a can of tomatoes, a pound of dry pasta shells, tomato paste, garlic… I was on a cooking binge.
As I reached for the temperature knob on the oven, I paused. It was the moment of truth: to preheat or not to preheat. I'd already dragged everything out, but I could still turn back. Did I really want to turn on the oven in this heat? My air conditioners were already struggling to cool the apartment – could they take this extra stress?
With a surge of blinding adrenaline, I cranked the knob to 350F.
I stepped back, slightly stunned I'd actually done it. I was half expecting to see the oven personify into a scolding elder, dishing out a lecture on the seasonality of the dish I was attempting to prepare. Instead I was met by the tick-tick of the gas igniter followed by the gentle hum of the oven beginning its task. I'd done it.
See Also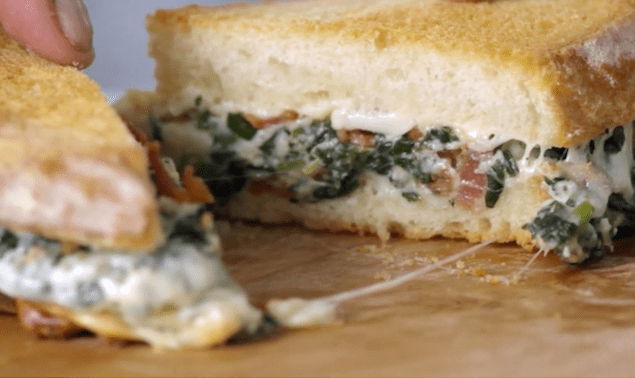 Slightly more confident now, I boiled water in which to cook the pasta, and embarked on preparing my mise en place. About twenty minutes later, as I finished up a decadent parmesan béchamel, tasting the rich, creamy sauce that I planned to slather onto the shells, I knew I'd made the right decision. There's nothing quite like this particular baked pasta; restricting it to the winter season alone is simply absurd!
As I layered the béchamel covered shells between the thick, meaty sauce and gooey mozzarella cheese, I wasn't sure if I could stand to wait the additional 30 minutes required to bake it. I somehow resisted the urge to eat the dish on the spot, finished the assembly, and shut the oven door. I paused again, noticing the apartment really wasn't that hot – maybe the oven wasn't as un-insulated as I had originally thought.
A half hour later, the hot, bubbling, tauntingly fragrant dish came out of the oven. I threw a couple generous scoops into a shallow bowl, paired it with an ample serving of garlic bread, and went to town on this baked pasta in my air conditioned mecca of an apartment.
With each bite, I was brought back to the dead of winter, reveling in the cozy, warming dish. Even with the use of the oven, it was the perfect escape from the oppressive heat of July.

Phrugal Phil's Baked Pasta
This is a hearty, decadent dish sure to satisfy anyone in need of serious sustenance!
Ingredients
1 lb ziti, shells, penne, or other form of pasta
4 tbs flour
2 tbs butter
½ c parmesan cheese
1½ c milk
2 tbs tomato paste
1 (28 oz) can tomato puree
1½ lbs ground beef
1 onion, diced
4 cloves garlic, minced
1 tsp dried basil
¼ tsp oregano
2 c mozzarella cheese
Instructions
In a large fry pan, sweat onion over medium heat in 1 tbs oil until translucent (4-5 minutes).
Add garlic and cook for 1-2 minutes more, until fragrant.
Add ground beef and cook until beef is cooked through.
When cooked, drain excess fat.
Add the tomato paste and can of tomato puree to the beef, gently stir to combine.
Bring the mixture to a simmer over medium-low heat.
Add the dried basil and oregano and continue to simmer until the sauce is needed below.
Bring a large pot of water to a boil.
Add pasta and cook to al dente (follow package instructions).
Preheat oven to 350 F.
Meanwhile, melt butter in a saucepan over low heat.
Once melted, add flour and whisk until smooth. If the roux is too thick, add a small amount of milk until smooth.
Slowly add milk in ¼ c batches, whisking between batches until smooth.
Once all milk has been added, add the parmesan cheese and whisk until smooth. The sauce should be very thick (slightly thicker than gravy). If it's too dry, add a more milk. If too thin, add a small amount of flour dissolved in cold water.
Once cheese is combined, simmer the bechamel, stirring frequently so the bottom doesn't burn, for about 10 minutes to cook off the starchy taste of the flour.
Add the parmesan bechamel sauce to the strained, hot pasta and mix until pasta is coated.
Add ½ of the pasta to a lightly greased 9 x 13 inch baking dish.
Spread ½ of the meat sauce on top of the pasta.
Sprinkle ⅓ of the mozzarella cheese on top of the sauce.
Add the remaining pasta atop the mozzarella cheese.
Top with remaining meat sauce and remaining mozzarella cheese.
Bake for 30 minutes.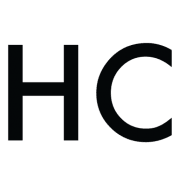 Phil Stocker
Phil Stocker cooks by the simple motto, "spend less, eat well". Through a frugal and realistic approach in the kitchen, he aims to inspire others to don an apron and give home cooking a try. With an emphasis on using ingredients readily available, he brings readers on a journey through the success and challenges of budget-conscious culinary experimentation on his blog, Phrugal Phil. His writing, recipes, and photography draw on a lifelong passion for cooking and food, enticing readers to join him in the fun of cooking.