Natalie McLaury considers herself a bit of a hoarder when it comes to magazines. Never one to pass up a good deal on a subscription, it's to the point where she now finds herself receiving a magazine in the mail several times a week. Most of the time, she rips out pages of recipes but fails to actually create the recipe in her kitchen. Not anymore! Join Natalie as she cooks the magazines.
By Natalie McLaury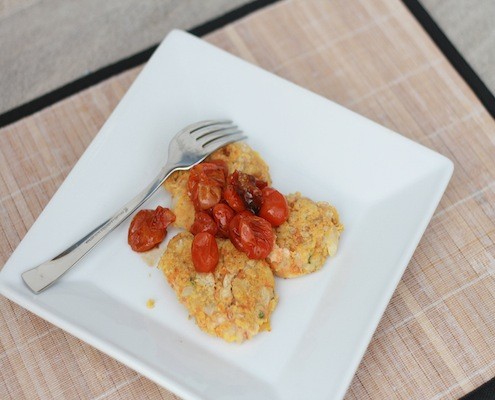 I haven't figured out how or why I'm receiving Martha Stewart's Whole Living magazine, but it's been faithfully showing up on my doorstep for the last several months. Because I didn't order it, I don't feel guilty about the fact that I briefly skim this magazine each month. There are usually a few interesting articles and a handful of recipes, but nothing I felt particularly inclined to make. Last month the White Bean and Sage patties caught my eye, especially now that I'm looking for ways to use my fresh sage plant! This was the first recipe I tried from Whole Living and I'll now be paying a little closer attention to the recipes in the magazine.
These took very little time, start to finish, to make, especially if you make the roasted tomato sauce in the morning while getting ready for work, like I did! I just refrigerated it until it was time to serve. The patties had the perfect texture–crispy on the outside, but creamy on the inside. I ended up eating the leftovers cold because I wasn't at home, but I think they'd be good reheated in the toaster oven to crisp them up again. The flavor was great–don't pass up on the fresh sage. I would also recommend adding a little garlic next time too…garlic makes everything (savory) better.

White Bean and Sage Patties with Roasted Tomato Sauce
White Bean Patties cooked in a skillet and served with balsamic roasted tomatoes
Author:
Natalie McLaury, adapted from Whole Living
Recipe Type:
main dish, side dish
Ingredients
for the patties-
1 19 oz. can of white beans
½ shallot, finely diced (I used a little bit of diced onion)
1 small carrot, finely grated
⅓ cup (80 ml) yellow cornmeal
1 tsp (5 ml) fresh sage, chopped
coarse salt and freshly ground black pepper
¼ cup (2 fl oz) extra-virgin olive oil
for the tomato sauce-
14 oz (1 pint) cherry tomatoes (I used grape tomatoes)
1 tbsp (15 ml) extra-virgin olive oil
coarse salt and freshly ground black pepper
1 tsp (5 ml) balsamic vinegar
Instructions
Drain beans, reserving 2 tbsp (30 ml) of the liquid. Transfer beans to a bowl and stir in shallot, carrot, cornmeal, and sage. Season with salt and pepper before mashing beans. Add 1 tbsp (15 ml) reserved liquid. If necessary, add the second tbsp.
In a large skillet over medium-high heat, add 2 tbsp oil. Form bean mixture into 12 patties (approximately 2½ inches in diameter) and saute patties in batches until golden brown and crisp, 2-3 minutes each side. Repeat with remaining oil and patties.
To make the roasted tomato sauce, heat oven to 400F. Arrange tomatoes in a 9 x 13 inch baking dish. Drizzle with olive oil and season with salt and pepper. Roast for 20-25 minutes, until tomatoes start to burst. Transfer to a bowl and stir in balsamic vinegar. Serve warm or at room temperature, with bean patties.
Notes
From Whole Living June 2011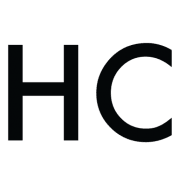 Natalie McLaury
Natalie McLaury is a St Louis based food writer with a passion for real food and experimenting in the kitchen. Her cooking ranges from healthy three course meals to decadent desserts, and she shares many of her food tips and recipes on her successful The Sweets Life blog . As an avid runner and fitness expert, she also gives the occasional tips on how to combine a serious interest in health with a sweet tooth.