Natalie McLaury considers herself a bit of a hoarder when it comes to magazines. Never one to pass up a good deal on a subscription, it's to the point where she now finds herself receiving a magazine in the mail several times a week. Most of the time, she rips out pages of recipes but fails to actually create the recipe in her kitchen. Not anymore! Join Natalie as she cooks the magazines.
By Natalie McLaury
Sometimes I see a recipe and I want to try it because the pictures of it, whether from a magazine or a website, are so beautiful. Sometimes I see a recipe and I want to try it because it forces me to try a new ingredient or technique in the kitchen. Sometimes I see a recipe and I want to try it because I am 100% confident we'll love it. Such was the case with this roasted sweet potato salsa, which I pulled from an Everyday Food magazine a few months ago. With roasted sweet potatoes, avocados, cilantro, tomato, and lime juice, I knew it fit well-within the "favorite ingredient" standards in our household.
As predicted, this ended up being as loved as I anticipated. I brought this to a potluck to friends where we ate it as a side salad, but it could be used in a variety of ways—served with chicken or pork, scooped up with tortilla chips, or eaten atop greens. Next time I'll double the recipe because the only thing better than roasted sweet potato salsa is LOTS of roasted sweet potato salsa!
Roasted Sweet Potato Salsa
A roasted sweet potato salsa that's a perfect side dish or appetizer
Recipe Type:
side dish, appetizer
Ingredients
2 large sweet potatoes, peeled and diced small
1 red onion, diced small
1 tbsp extra-virgin olive oil
2 medium tomatoes, diced small
2 avocados, diced small
4 tbsp chopped fresh cilantro
juice of 1 lime
coarse salt
Instructions
Preheat oven to 450F. Line a baking sheet with foil and spray with cooking spray or olive oil. Toss together sweet potato, red onion, and olive oil on top of sheet. Roast for 20-25 minutes, until potatoes are tender and brown in spots.
Transfer to a large bowl and let cool completely. Toss with tomato, avocado, cilantro, and lime juice. Season with salt and toss to combine.
Notes
from Everyday Food November 2011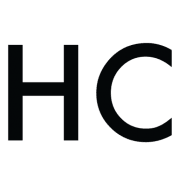 Natalie McLaury
Natalie McLaury is a St Louis based food writer with a passion for real food and experimenting in the kitchen. Her cooking ranges from healthy three course meals to decadent desserts, and she shares many of her food tips and recipes on her successful The Sweets Life blog . As an avid runner and fitness expert, she also gives the occasional tips on how to combine a serious interest in health with a sweet tooth.