Natalie McLaury considers herself a bit of a hoarder when it comes to magazines. Never one to pass up a good deal on a subscription, it's to the point where she now finds herself receiving a magazine in the mail several times a week. Most of the time, she rips out pages of recipes but fails to actually create the recipe in her kitchen. Not anymore! Join Natalie as she cooks the magazines.
By Natalie McLaury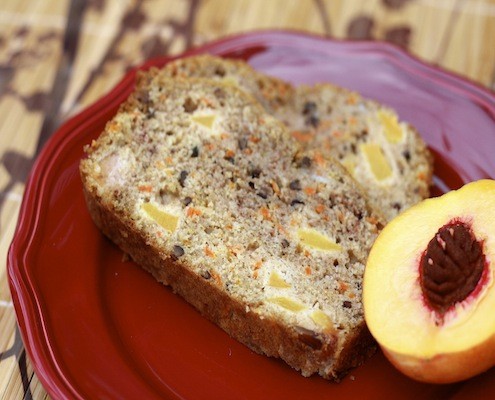 Peaches and carrots aren't two foods I would normally combine, but I couldn't resist trying a new quick bread recipe. I'm so glad I didn't let the seemingly weird pairing spotted in Southern Living magazine scare me away because this bread blew me away! I brought it to church one week I was responsible for post-service refreshments, but not before stealing a slice or two for myself. This bread combines the spices of fall with the produce of summer and I could not get enough of it! Make it now while peaches are still in season!
Then again, I'm sure you could also substitute apples for the peaches and make it later this fall. The texture might be slightly different but you'll still get chunks of fruit amongst the crunchy nuts and soft bread. Any time I can mix fruits and vegetables in something decadent-tasting, I'm all for it. After making this and letting it cool, I froze it until I was ready to serve it. After thawing, I preferred it cold from the fridge. The chunks of peaches were particularly chilly and provided a nice contrast to the rest of the bread. This is one I'll be making again and again!

Spiced Peach-Carrot Bread
A carrot quickbread chock full of peaches and pecans
Ingredients
¾ cup (6 oz) chopped pecans
1½ cups (12 oz) all-purpose flour
1 cup (8 oz) whole wheat flour
1 cup (8 oz) sugar
1 tsp (5 ml) ground cinnamon
¾ tsp (4 ml) baking soda
½ tsp (2.5 ml) baking powder
½ tsp (2.5 ml) salt
¼ tsp (1 ml) ground nutmeg
1½ cups (12 oz) peeled and chopped fresh, ripe peaches
¾ cup (6 oz) freshly grated carrots
⅔ cup (5.3 oz) vegetable oil
½ cup (4 oz) milk
2 large eggs, lightly beaten
Instructions
Preheat oven to 350F. Bake pecans in a single layer on a baking sheet for 5-7 minutes or until toasted and fragrant, stirring halfway through. Cool for 15 minutes.
In a large bowl, stir together flours, sugar, cinnamon, baking soda, baking powder, salt, and nutmeg. Stir in peaches, followed by carrots, oil, milk, and eggs. Mix just until moistened and fold in pecans.
Spoon batter into a lightly greased 9 x 5 inch loaf pan.
Bake at 350F for 55-65 minutes, until an inserted toothpick comes out clean. Cool in pan on a wire rack for 5 minutes before removing from pan and cooling completely on wire rack.
Notes
from Southern Living July 2011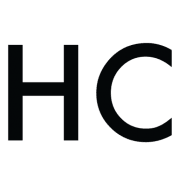 Natalie McLaury
Natalie McLaury is a St Louis based food writer with a passion for real food and experimenting in the kitchen. Her cooking ranges from healthy three course meals to decadent desserts, and she shares many of her food tips and recipes on her successful The Sweets Life blog . As an avid runner and fitness expert, she also gives the occasional tips on how to combine a serious interest in health with a sweet tooth.