Natalie McLaury considers herself a bit of a hoarder when it comes to magazines. Never one to pass up a good deal on a subscription, it's to the point where she now finds herself receiving a magazine in the mail several times a week. Most of the time, she rips out pages of recipes but fails to actually create the recipe in her kitchen. Not anymore! Join Natalie as she cooks the magazines.
By Natalie McLaury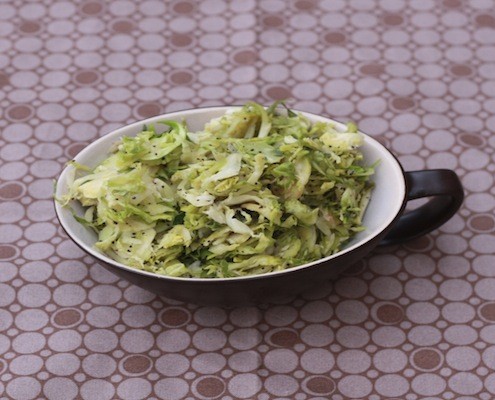 Looking for a new side dish to serve this season? I recommend this Brussels sprouts recipe. Because the Brussels sprouts are shredded and tossed with vinegar, it almost reminded me of a warm coleslaw. I loved the tangy bite of vinegar and slight crunch from the poppy seeds. Despite being incredibly simple in both preparation and number of ingredients, the dish tasted more complex than I anticipated.
It wasn't until a few years ago that I first even tried Brussels sprouts and now I can't seem to get enough of them. Shredded, roasted, steamed…I love them all! This veggie tends to get a bad rap but I'm convinced you'll convert a few haters when they're prepared like this.
Shredded Brussels Sprouts with Poppy Seeds
A unique side dish that combines shredded brussels sprouts and a vinegary dressing
Ingredients
1½ lbs Brussels sprouts, trimmed
3 tbsp olive oil
1 large shallot, finely chopped
kosher salt and black pepper
2 tbsp white wine vinegar
1 tbsp poppy seeds
Instructions
Use a food processor and its slicing disk to slice the brussels sprouts (you could probably also do this by hand--it would just take a lot longer!).
Heat the olive oil in a large skillet over medium-high heat. Add the shallot and cook, frequently stirring, until soft (2-3 minutes).
Add the Brussels sprouts, 1½ tsp salt, and ½ tsp pepper to the skillet. Cook, stirring often, until Brussels sprouts are tender (4-6 minutes). Remove from heat and immediately stir in the vinegar and poppy seeds. Serve warm.
Notes
from Real Simple, November 2011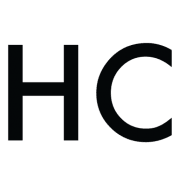 Natalie McLaury
Natalie McLaury is a St Louis based food writer with a passion for real food and experimenting in the kitchen. Her cooking ranges from healthy three course meals to decadent desserts, and she shares many of her food tips and recipes on her successful The Sweets Life blog . As an avid runner and fitness expert, she also gives the occasional tips on how to combine a serious interest in health with a sweet tooth.