Natalie McLaury considers herself a bit of a hoarder when it comes to magazines. Never one to pass up a good deal on a subscription, it's to the point where she now finds herself receiving a magazine in the mail several times a week. Most of the time, she rips out pages of recipes but fails to actually create the recipe in her kitchen. Not anymore! Join Natalie as she cooks the magazines.
By Natalie McLaury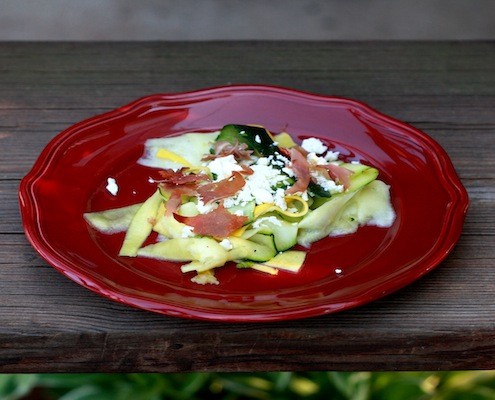 Two words for you: prosciutto crisps. They were far and away my favorite part of this salad! The crispy, salty prosciutto was the perfect match for the cool vegetables and lemony dressing. I actually over-dressed the salad; I tend to get a little overzealous with my lemon squeezing! I didn't mind and the flavor wasn't too strong, but the salad was a little wet, so you may want to use the amount in the recipe if you want a drier salad.
See Also
This isn't the first time I've made a shaved squash salad. Last year for my husband Ryan's Columbia Crest Birthday Dinner, we had the Shaved Zucchini Salad with Parmesan and Pine Nuts. I didn't necessarily like one more than the other, it all depends on if you're feeling feta or parmesan, prosciutto crisps or pine nuts! What I did like about both of them was how easy they are to make and how impressive they look on the plate. Though you'll find green salad after green salad on my blog, sometimes it's fun to change it up!
Take advantage of the abundance of summer squash and zucchini this time of year and whip up this salad. This will be made in my house again, if for no other reason than as an excuse to eat more prosciutto crisps!

Shaved Summer Squash Salad with Prosciutto Crisps
A salad consisting of shaved squash tossed in a lemon mint dressing and topped with salty feta and crispy prosciutto, perfect for Summer!
Recipe Type:
salad, side dish
Ingredients
1 medium zucchini
2 medium yellow squash
¼ tsp (1.25 ml) salt
2 tbsp (30 ml) thinly sliced fresh mint
1 tbsp (15 ml) extra-virgin olive oil
½ tsp (2.5 ml) lemon zest
1 tsp (5 ml) fresh lemon juice
¼ tsp (1.25 ml) freshly ground black pepper
3 thin slices prosciutto (1 oz.), chopped
¼ cup (1 oz.) crumbled feta cheese
Instructions
Using a vegetable peeler, shave the zucchini and squash into thin strips (discard the seeds). Place the ribbons in a medium sized bowl and toss with salt.
In a small bowl, combine the mint, olive oil, lemon zest, lemon juice, and ground black pepper. Whisk and then pour over the vegetables. Toss to coat.
In a small nonstick skillet over medium heat, saute prosciutto for 2 minutes, or until crisp.
Divide salad amongst 4 plates and top each with prosciutto and feta cheese.
Notes
From Cooking Light June 2011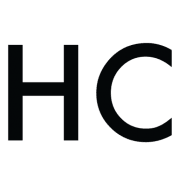 Natalie McLaury
Natalie McLaury is a St Louis based food writer with a passion for real food and experimenting in the kitchen. Her cooking ranges from healthy three course meals to decadent desserts, and she shares many of her food tips and recipes on her successful The Sweets Life blog . As an avid runner and fitness expert, she also gives the occasional tips on how to combine a serious interest in health with a sweet tooth.