Natalie McLaury considers herself a bit of a hoarder when it comes to magazines. Never one to pass up a good deal on a subscription, it's to the point where she now finds herself receiving a magazine in the mail several times a week. Most of the time, she rips out pages of recipes but fails to actually create the recipe in her kitchen. Not anymore! Join Natalie as she cooks the magazines.
By Natalie McLaury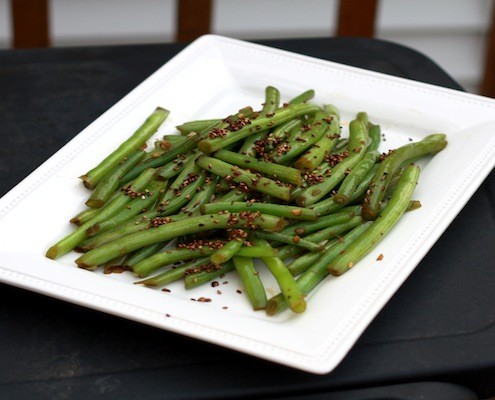 I've said it many times before, but I have a bad habit of overlooking side dishes, especially when I'm only cooking for Ryan and I. I get too caught up in the main dish and am likely already anticipating my nightly dessert, that I usually depend on super easy sides (shout out for my beloved kale chips!) or omit them altogether. However, ever since making the raisin and pine nut asparagus out of Cooking Light, I've paid a little more attention to their featured side dish each month.
The July issue of Cooking Light featured green beans and offered four different variations, everything from citrus-nut to peppery-bacon. They all sounded good, but I opted to make the sesame-soy green beans, since I had all of the ingredients on hand.
I liked that this side dish wasn't particularly time consuming or complicated, meaning it wasn't too difficult to make alongside of my main dish (a pasta dish, that evening). My slight mishap with burnt sesame seeds can be blamed on my inability to read the labels on my stove correctly, not the complexity of the recipe! Be warned, these green beans carry a bit of heat from the crushed red pepper. Omit or reduce if you're sensitive to spice! 
A spicy, Asian-flavored green bean side dish
Ingredients
1 lb green beans, trimmed
1 tbsp (15 ml) dark sesame oil
2 garlic cloves, minced
¼ tsp (1 ml) crushed red pepper
1 tbsp (15 ml) lower-sodium soy sauce
⅛ tsp (.5 ml) salt
½ tsp (2 ml) toasted sesame seeds
Instructions
Bring a large saucepan of water to a boil. Add beans and cook for 5 minutes. Plunge beans in ice water and drain.
In a skillet over medium-high heat, heat sesame oil with minced garlic and crushed red pepper. Saute for 30 seconds. Add green beans, soy sauce, and salt. Cook for 2 minutes, tossing frequently.
Sprinkle with toasted sesame seeds and serve immediately.
Notes
from Cooking Light July 2011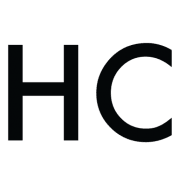 Natalie McLaury
Natalie McLaury is a St Louis based food writer with a passion for real food and experimenting in the kitchen. Her cooking ranges from healthy three course meals to decadent desserts, and she shares many of her food tips and recipes on her successful The Sweets Life blog . As an avid runner and fitness expert, she also gives the occasional tips on how to combine a serious interest in health with a sweet tooth.