Natalie McLaury considers herself a bit of a hoarder when it comes to magazines. Never one to pass up a good deal on a subscription, it's to the point where she now finds herself receiving a magazine in the mail several times a week. Most of the time, she rips out pages of recipes but fails to actually create the recipe in her kitchen. Not anymore! Join Natalie as she cooks the magazines.
By Natalie McLaury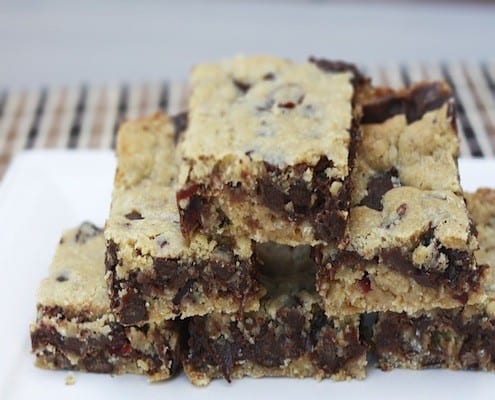 Several weeks ago, I saw the invite on Stef's blog, Cupcake Project, to participate in St. Louis' Share Our Strength bake sale. The annual event is part of the nationwide campaign to raise money to fight childhood hunger in America. As much as I wanted to participate, I knew my schedule that weekend would not allow me much time to bake, let alone attend, the bake sale. Thankfully, there are a number of baked goods  that freeze beautifully, which is perfect in situations such as these! After making and freezing four loaves of Healthified Zucchini Bread, I knew I wanted something a little more decadent to serve at the bake sale.
With plenty of butter, sweetened condensed milk, and lots of chocolate, these were all the decadence I had hoped for! Although I read Food &Wine cover to cover each month, I rarely make recipes from the magazine, in part because a lot of it is a little too exotic or time-consuming. Delicious-sounding, yes, but not ideal for me most days when I'm trying to get a meal on the table as quickly as possible!
These were perfect. I almost didn't want to give them away, which is a definite sign that I'll be making them again. They are indeed gooey, especially warm from the oven, which would be perfect if served with a big scoop of vanilla ice cream. However, I also liked them straight from the freezer (I saved two to share with Ryan when he got back in town…and there was definitely only one left for him by the time he returned!). They are thick, chewy, and full of oats, dried cranberries, and lots and lots of chocolate…perfect, in other words!

Gooey Chocolate Chip Sandwich Bars
A decadent cookie bar--oatmeal cranberry chocolate chip dough sandwiching a gooey chocolate filling!
Recipe Type:
dessert, cookie
Ingredients
1 tsp baking powder
1 tsp baking soda
1 tsp kosher salt
1 cup light brown sugar
½ cup granulated sugar
1 large egg, at room temperature
1 large egg yolk, at room temperature
1 tbsp pure vanilla extract, plus 2 tsp pure vanilla extract
2 cups all-purpose flour
1 cup old-fashioned rolled oats
1½ cups dried cranberries
3 cups semisweet chocolate chips, divided
2½ sticks unsalted butter (10 oz), at room temperature
1 can (14 oz) sweetened condensed milk
Instructions
Preheat the oven to 350F. Line a 9 x 13 inch pan with parchment paper or aluminum foil and spray with cooking spray. Set aside.
To make the cookie dough, mix the flour with the oats, baking powder, baking soda, and salt. In a mixing bowl, beat butter and both sugars until creamy. Add the egg, the egg yolk, and 1 tbsp vanilla, beating after each addition. Add the dry ingredients and beat, just until combined, before stirring in the chocolate chips and cranberries.
To make the filling, melt chocolate chips with the sweetened condensed milk over low heat, stirring constantly, until smooth. Remove from heat and stir in 2 tsp vanilla. Allow to cool to room temperature.
Press half of the cookie dough into the prepared pan. Pour the chocolate mixture over the dough, using a spatula to spread evenly. Top with small dollops of the remaining dough (don't worry about completely covering--it will spread some. I tried to flatten chunks of dough and carefully lay over the top).
Bake for 20-25 minutes, until the top is lightly browned. Allow bars to cool completely before cutting into bars. If freezing, bars can be frozen in the pan, or cut into individual squares, wrap each in saran wrap, and store in an airtight container.
Notes
from Food & Wine Magazine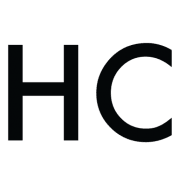 Natalie McLaury
Natalie McLaury is a St Louis based food writer with a passion for real food and experimenting in the kitchen. Her cooking ranges from healthy three course meals to decadent desserts, and she shares many of her food tips and recipes on her successful The Sweets Life blog . As an avid runner and fitness expert, she also gives the occasional tips on how to combine a serious interest in health with a sweet tooth.