Natalie McLaury considers herself a bit of a hoarder when it comes to magazines. Never one to pass up a good deal on a subscription, it's to the point where she now finds herself receiving a magazine in the mail several times a week. Most of the time, she rips out pages of recipes but fails to actually create the recipe in her kitchen. Not anymore! Join Natalie as she cooks the magazines.
By Natalie McLaury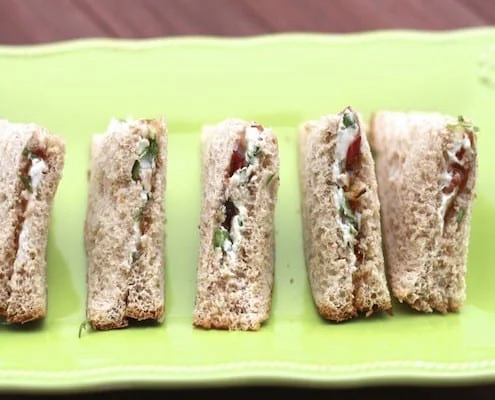 The last time I ate a sandwich cut into triangles, I'm pretty sure I was five and there was peanut butter and jelly between the slices of bread.
Twenty years later, I'm once again eating sandwiches cut into triangles, but the filling is a bit more sophisticated (that being said, I still regularly eat pb&j ;)). These little sandwiches feature a goat and cream cheese mixture, pecans, parsley, and red pepper jelly. Trust me, it's a winning combination. Sweet and spicy all in one, these were a bit hit.
Make them up to 24 hours ahead of time and refrigerate. Slice just before serving and watch everyone indulge their inner five year old, crusts optional.
Goat Cheese Pecan Finger Sandwiches
Finger sandwiches featuring goat cheese, hot pepper jelly, and pecans.
Recipe Type:
appetizer, sandwich,
Ingredients
4 oz. goat cheese, softened
3 oz. light cream cheese, softened
½ cup finely chopped toasted pecans
2 tbsp chopped fresh parsley
1 loaf light white sandwich bread
red pepper jelly (original recipe called for ⅓ cup, I didn't measure but had about half of an 11 oz. jar that I finished off)
Instructions
Stir together goat cheese, cream cheese, pecans, and parsley.
To assemble sandwiches, spread cheese mixture on one slice of bread and red pepper jelly on another slice of bread. Place together and cut into four triangles. (Note-my cream cheese mixture wasn't quite soft enough to spread easily so I placed it in the microwave for about 15 seconds).
Notes
from Southern Living November 2009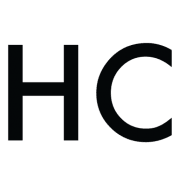 Natalie McLaury
Natalie McLaury is a St Louis based food writer with a passion for real food and experimenting in the kitchen. Her cooking ranges from healthy three course meals to decadent desserts, and she shares many of her food tips and recipes on her successful The Sweets Life blog . As an avid runner and fitness expert, she also gives the occasional tips on how to combine a serious interest in health with a sweet tooth.