Natalie McLaury considers herself a bit of a hoarder when it comes to magazines. Never one to pass up a good deal on a subscription, it's to the point where she now finds herself receiving a magazine in the mail several times a week. Most of the time, she rips out pages of recipes but fails to actually create the recipe in her kitchen. Not anymore! Join Natalie as she cooks the magazines!
By Natalie McLaury
The magazine I probably look most forward to reading each month is Real Simple. Their combination of uplifting articles, practical decorating or organizing tips, and creative recipes have me anxiously awaiting each issue in the mail. I've had success with other Real Simple recipes including Cauliflower and Chickpea Stew with Couscous, Prosciutto Wrapped Pears with Blue Cheese, and Southwestern Chicken Salad. When I saw the recipe for Chili-Glazed Pork with Sweet Potato Hash, I immediately ripped out the page and set it aside for a future meal.
As per usual, I got busy cooking other things and the pork recipe fell off the radar…until I stumbled across the recipe again one day and set out to make it before I misplaced the paper again! As is to be expected from a magazine with the word simple in the title, this was indeed fairly simple to make. My pork took significantly longer to cook under the broiler than the recipe stated, but we can chalk that up to different oven temperatures. If you're uncomfortable with your broiler, you can always roast the pork at 350F/176C for 25-35 minutes (you want the internal temperature at 160F/71C).
The maple syrup and chile rub make for an excellent contrast on the pork, spicing up a sometimes dull meat. If you're really looking for heat, dip your meat in some hot sauce (we used Sriracha). I particularly loved the side dish. This sweet potato hash was different than the type I typically make, but I loved the texture of the skinny sweet potato strands mixed in with the sauteed spinach!
This was an all-around good meal, proving once again that Real Simple is full of solid, simple recipes!
Chili-Glazed Pork with Sweet Potato Hash
from Real Simple February 2011
*serves 4
See Also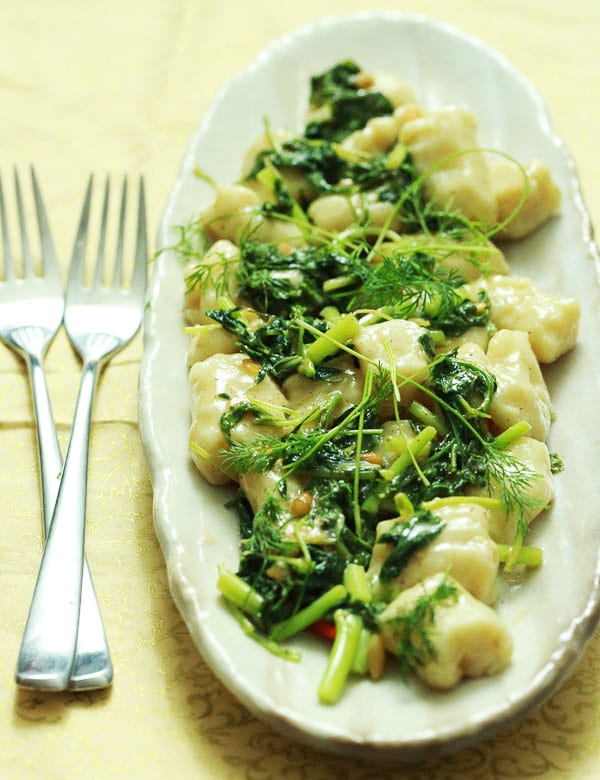 Ingredients:
1 pork tenderloin (approximately 1 1/4 pounds)
1 tbsp (15 ml) plus 1 tsp (5 ml) olive oil
1 tsp (5 ml) chili powder
salt & black pepper
2 tbsp (30 ml) pure maple syrup
2 medium sweet potatoes (approximately 1 pound), peeled
2 large shallots, chopped (I substituted about 1/8 cup (30 ml) diced onion)
1 (5 oz) package baby spinach, chopped
hot sauce (if desired)
Directions:
1. Heat broiler. Line a rimmed baking sheet with foil and place the pork on it. Rub with 1 tsp (5 ml) oil, chili powder, and 1/4 tsp (1 ml) each salt and pepper. Broil, turning occasionally, and basting with the maple syrup twice. Broil until cooked through (160F/71C), approximately 10-12 minutes (mine took almost twice this). Let pork rest for 5 minutes before slicing.
2. While pork is cooking, grate the sweet potatoes on a box grater or in a food processor. Heat 1 tbsp (15 ml) olive oil in a large skillet over medium-high heat. Add the shallots (or onions) and cook until beginning to brown (2-3 minutes). Add sweet potato and cook, stirring occasionally, for 7-9 minutes. Stir in the spinach and cook just until wilted (1-2 more minutes).
3. Divide pork and sweet potatoes among plates, serving with hot sauce if desired.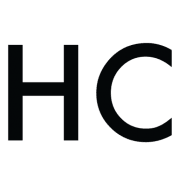 Natalie McLaury
Natalie McLaury is a St Louis based food writer with a passion for real food and experimenting in the kitchen. Her cooking ranges from healthy three course meals to decadent desserts, and she shares many of her food tips and recipes on her successful The Sweets Life blog . As an avid runner and fitness expert, she also gives the occasional tips on how to combine a serious interest in health with a sweet tooth.