Natalie McLaury considers herself a bit of a hoarder when it comes to magazines. Never one to pass up a good deal on a subscription, it's to the point where she now finds herself receiving a magazine in the mail several times a week. Most of the time, she rips out pages of recipes but fails to actually create the recipe in her kitchen. Not anymore! Join Natalie as she cooks the magazines.
By Natalie McLaury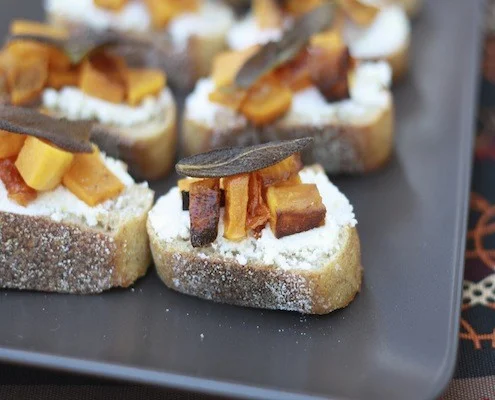 In keeping with my goal to eat some sort of squash at least once a week while they are in season, I opted to make this crostini recipe that caught my eye from the cover of Bon Appetit magazine. Ever since creating my winning cranberry bruschetta, I've had a soft spot for foods eaten atop crusty bread! This butternut squash crostini did not disappoint, although having made it, I recommend a few changes…
 1.       Despite the fact that the recipe says the squash can be roasted ahead of time and eaten at room temperature, I would have preferred it warm. Next time, I'll roast and then immediately use it. It tasted fine at room temperature and you might like it that way too, I just think I'd like the topping to be warm!
2.       Chop the sage. The presentation of the whole sage leaf is appealing, but it makes it difficult to eat. Next time I'd chop the sage (I may even skip the frying sage) and instead sprinkle the crostini with the chopped herb.
3.       Goat cheese. I actually really liked the lemon zested ricotta and would use it again…but I also think this appetizer would be really good topped with goat cheese, my all-time favorite!
So there you have it, a solid appetizer for this type of year, but one that's flexible enough to be changed according to your preferences. If you make it, let me know what variation you try!
Butternut Squash, Sage, and Ricotta Crostini
The perfect appetizer to use up the butternut squash that is in season--roasted squash tops toasted bread covered in a lemony ricotta spread!
Ingredients
1 (2 lb) butternut squash, peeled, seeded, and cut into ½" inch cubes (approximately 4 cups)
3½ tbsp extra-virgin olive oil, divided, plus more for drizzling
1½ tsp packed light brown sugar
coarse sea salt and freshly ground black pepper
24 fresh sage leaves
¾ cup fresh ricotta
½ tsp finely grated lemon zest
12⅜"-thick baguette slices, toasted
fresh lemon juice
Instructions
Preheat oven to 425F. Toss squash, 2 tbsp oil, and sugar in a large bowl. Season with salt and pepper and arrange in a single layer on a rimmed baking sheet. Roast, tossing occasionally, for 25-30 minutes (squash should be golden and tender). Allow to cool on the baking sheet.
In a small skillet, heat 1½ tbsp oil and add sage, cooking until edges begin to curl and turn dark green (1-2 minutes). Remove sage leaves with a slotted spoon and place on paper towels to drain.
Mix ricotta and lemon zest in a small bowl. Season with salt and pepper. (Steps 1-3 can be done 1 day ahead of time. Cover and chill squash. Store sage airtight at room temperature. Cover and chill ricotta. Bring squash to room temperature before serving).
Spread 1 tbsp ricotta on each baguette. Top each with a few squash cubes and drizzle with lemon juice and olive oil. Sprinkle with salt and pepper and top with fried sage leaves.
Notes
from Bon Appetit October 2011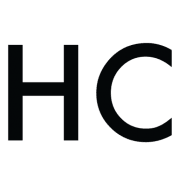 Natalie McLaury
Natalie McLaury is a St Louis based food writer with a passion for real food and experimenting in the kitchen. Her cooking ranges from healthy three course meals to decadent desserts, and she shares many of her food tips and recipes on her successful The Sweets Life blog . As an avid runner and fitness expert, she also gives the occasional tips on how to combine a serious interest in health with a sweet tooth.