Natalie McLaury considers herself a bit of a hoarder when it comes to magazines. Never one to pass up a good deal on a subscription, it's to the point where she now finds herself receiving a magazine in the mail several times a week. Most of the time, she rips out pages of recipes but fails to actually create the recipe in her kitchen. Not anymore! Join Natalie as she cooks the magazines!
By Natalie McLaury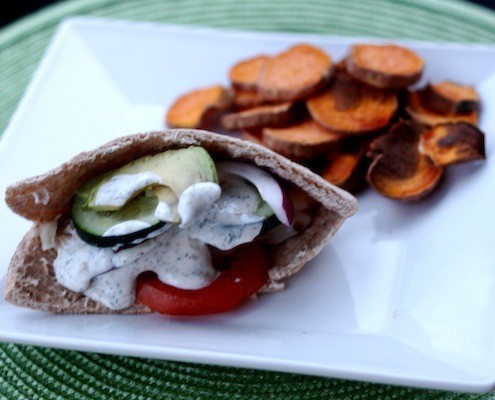 For my first Cooking the Magazines post, I was immediately drawn to Cooking Light's recipe for Broiled Tilapia Gyros. Although gyros are one of my favorite guilty pleasure foods, I rarely indulge in them because the heavy meal leaves me feeling weighed down and greasy. Eager to try this  lighter version, I picked up the ingredients and added it to our weekly meal plan.
I must say, I found this recipe both fast and easy. The majority of the preparation involves chopping the sandwich toppings and assembling the dish. Start to finish, it took no more than half an hour…ideal for busy weeknights!
The tzatziki sauce is fabulous; I found myself eating the leftovers with a spoon! I substituted dried dill for fresh and still found the sauce incredibly fresh-tasting. Feel free to use frozen tilapia filets, just make sure they are thawed before you broil them! The fish, though quite different than your typical gyro filling, works nicely with the various sandwich toppings. I loved the nontraditional inclusion of avocado slices. Our favorite gyro places always tops theirs with feta cheese, which would also work in these.
I loved this typically-heavy-turned-light take on gyros! It's perfect when you crave a gyro but want a healthier version!
Broiled Tilapia Gyros
adapted from Cooking Light, November 2010
Ingredients:
for the fish-
-4 tilapia filets
-1 1/2 tbsp (22ml) olive oil
-1/2 tsp (2ml) freshly ground black pepper
-1/4 tsp (1ml) salt
-cooking spray
for the tzatziki-
-3/4 (180ml) cup plain Greek yogurt
-2 tsp (10ml) chopped fresh dill
-1 1/2 tsp (7ml) fresh lemon juice
-1/2 tsp (2ml) freshly ground black pepper
-1/4 tsp (1ml) salt
-2 garlic cloves, minced
for the sandwiches-
-4 whole-wheat pita pockets
-1/2 cup (75g) vertically sliced red onion
-1 ripe avocado, peeled and sliced
-1 medium tomato, thinly sliced
-1/2 small cucumber, thinly sliced
Directions:
1. Preheat broiler. Brush fish with oil and sprinkle with 1/2 tsp pepper and 1/4 tsp salt. Spray baking sheet with cooking spray and place fish on pan. Broil for 6 minutes or until fish flakes easily.
2. In a small bowl (or food processor) mix tzatziki ingredients until smooth.
3. Stuff each pita pocket with fish, tzatzki, onion slices, avocado slices, tomato slices, and cucumber slices. Serve immediately.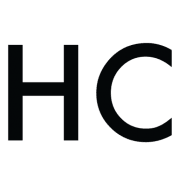 Natalie McLaury
Natalie McLaury is a St Louis based food writer with a passion for real food and experimenting in the kitchen. Her cooking ranges from healthy three course meals to decadent desserts, and she shares many of her food tips and recipes on her successful The Sweets Life blog . As an avid runner and fitness expert, she also gives the occasional tips on how to combine a serious interest in health with a sweet tooth.