Incredibly simple white chocolate cups filled with smooth cookie butter and spiked with bourbon.
By Jen Lynn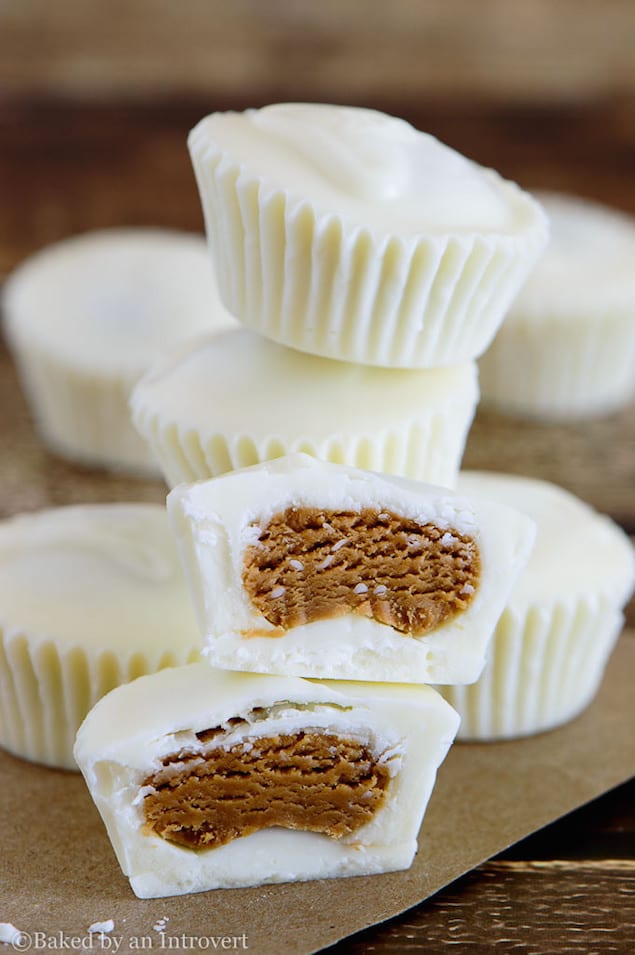 These cups are truly an indulgent treat. They contain minimal ingredients with loads of flavor.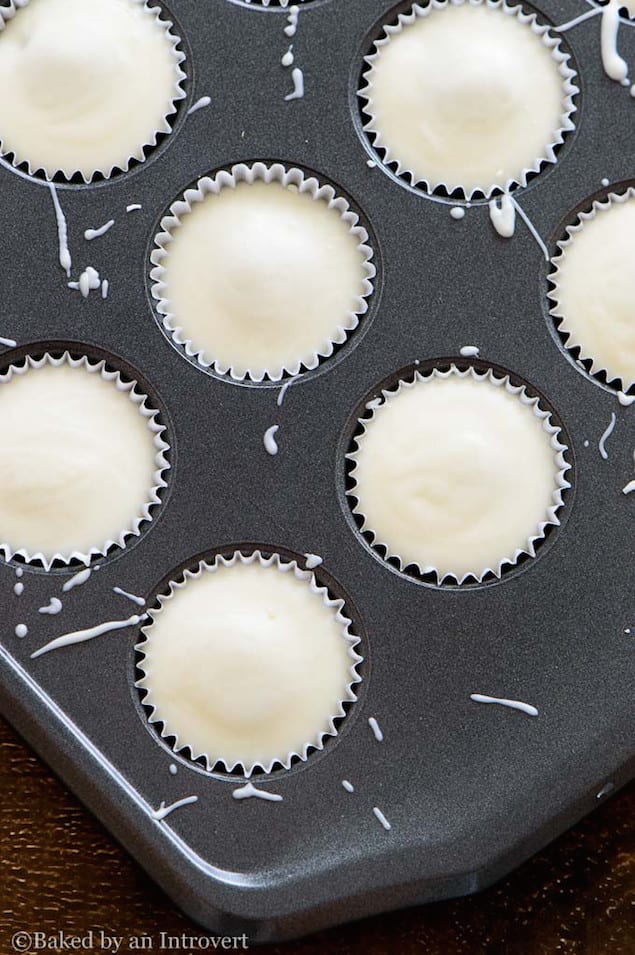 For the filling I mixed Biscoff cookie butter with powdered sugar, vanilla, and bourbon. This gave the filling a play-doh like texture making it easy to scoop out and roll into balls. It's not sticky at all so your hands stay clean. I also like to flatten the balls just a smidge so that the cups will have a flatter surface.
There's no fancy trick to making the shells. I place about a teaspoon of chocolate into the bottom of my miniature paper liners and smoothed it evenly all the way across. The ball of cookie butter goes over the top. Be sure to place it in the center so that there's a little room between the filling and paper cup. Fill the cup up with enough chocolate to cover the filling. The chocolate should run down into the gap, completely encasing the filling.
See Also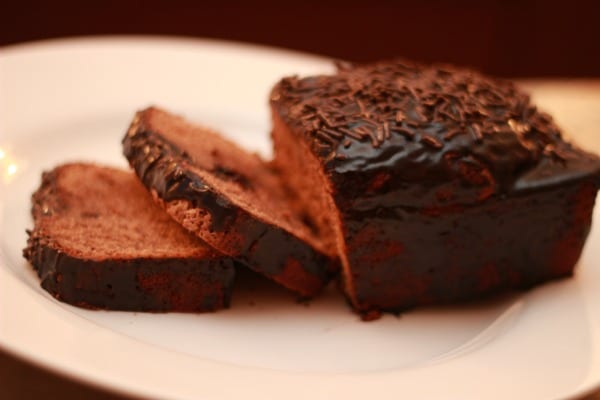 I like to place my paper cups in a mini muffin pan for easier handling. This will also help the cups keep their shape.
This is a very simple recipe but it does take a bit of time to assemble the cups. Pull up a chair and make yourself comfortable. The reward will be great!

Cookie Butter Cups with Bourbon
Incredibly simple white chocolate cups filled with smooth cookie butter and spiked with bourbon.
Ingredients
1½ cups Biscoff cookie butter (about one 14.1 oz container)
1 cup powdered sugar
1 tsp vanilla
4 Tbs bourbon
5 cups white chocolate chips
2 Tbs vegetable oil or canola oil
Instructions
Line 52 mini muffin cups with paper liners. Set aside.
In a medium mixing bowl, combine the cookie butter, sugar, vanilla, and bourbon. Beat with an electric mixer on medium speed until well blended. The mixture will be thick. Set aside.
Combine the white chocolate and oil in a large microwave safe bowl and melt according to package directions.
Spoon ½ tsp of the chocolate into the bottom of each paper liner. Scoop 1 tsp sized portions of the cookie butter filling and roll it into a ball. Place the ball of filling into the center of the paper liners over top of the white chocolate. Spoon enough white chocolate over the filling to completely cover it.
Let the cups sit for 1 hour or until set. They can also be refrigerated for faster setting time.
Jen Lynn
Jen Lynn is the self-taught baker, food blogger, freelance food writer and photographer behind bakedbyanintrovert.com where she shares her passion for transforming classic recipes into something more creative.