This bread isn't that indulgent and has no sugar in it except for the cookie butter and cookie fragments.
By Robin Runner
Cookie Butter Chobani Banana Bread
This bread isn't that indulgent and has no sugar in it except for the cookie butter and cookie fragments.
Ingredients
3 large or 4 medium overripe bananas, peeled
⅓ cup of Chobani vanilla or plain yogurt (if you don't have Chobani – use another Greek yogurt that you have on hand)
½ cup + 1 heaping tablespoon of melted Trader Joe's Cookie Butter or Biscoff spread
3 tablespoons of melted butter
2 eggs
1 teaspoon of vanilla extract
1.5 cups of all-purpose flour (I use King Arthur flour)
½ cup of whole wheat flour (again King Arthur)
1 teaspoon baking soda
1 teaspoon ground cinnamon
½ teaspoon of salt
12 Cookie Butter or Biscoff cookies chopped up into small chunks
10 Cookie Butter or Biscoff cookies ground finely into a sandy texture
Instructions
Preheat your oven to 350 degrees and spray your loaf pan with baking spray, set aside.
In your stand mixer, add your bananas, starting on the lowest speed, start mashing them and slowly increase the speed until completely mashed. Then add the Chobani, melted cookie butter, melted butter, eggs and vanilla.
In a separate bowl, add the flours, soda, salt and cinnamon. Whisk until combined. Then add to the wet mixture. Blend until incorporated. Then add the chopped cookie pieces and blend quickly one last time.
Pour into your prepared pan. Then take your ground up cookies and pour on top of the loaf. Then take a skewer or knife and swirl the cookie "sand" and dough together. It will give it a beautiful crusty top. Bake for 60-70 minutes or until a toothpick inserted comes out clean. Remove and let cool for about 20-30 minutes before removing from the pan and slicing.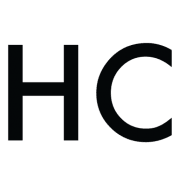 Robin Runner
Robin Runner is the blogger behind www.kneadtocook.com. She grew up around two of her greatest inspirations, her Italian grandmother and her aunt. Both believed in farm to table foods, purity in nature and love as the main ingredient for anything on their menu. Today, Robin is a strong advocate of farming and buying local ingredients, as well as composting to help repurpose food scraps into rich soil for our garden.