Distilled from the agave plant, tequila is perfect not only for drinking, but also for cooking.
By Annelise McAuliffe
Hailing from the region of Guadalajara in Mexico, tequila is a type of Mezcal, but this regional specialty uses only blue agave. To celebrate Cinco de Mayo, we encourage you not only to enjoy an innovative tequila drink, but to also learn to cook with the beverage. From breakfast to dinner, with drinks in between, here is a menu to get you comfortable with tequila cooking. And drinking, too.
Breakfast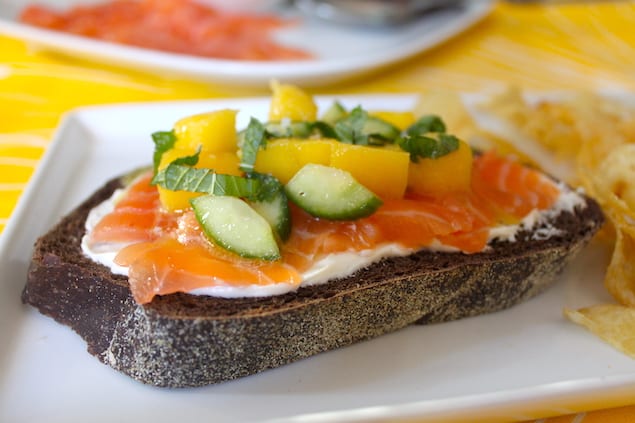 www.hungrysofia.com
Tequila-Cured Salmon
Who says you can't have tequila for breakfast or brunch? If you love gravlax for breakfast on a fresh bagel as much as we do, then you have to try making your own cured salmon with tequila. Get the recipe here.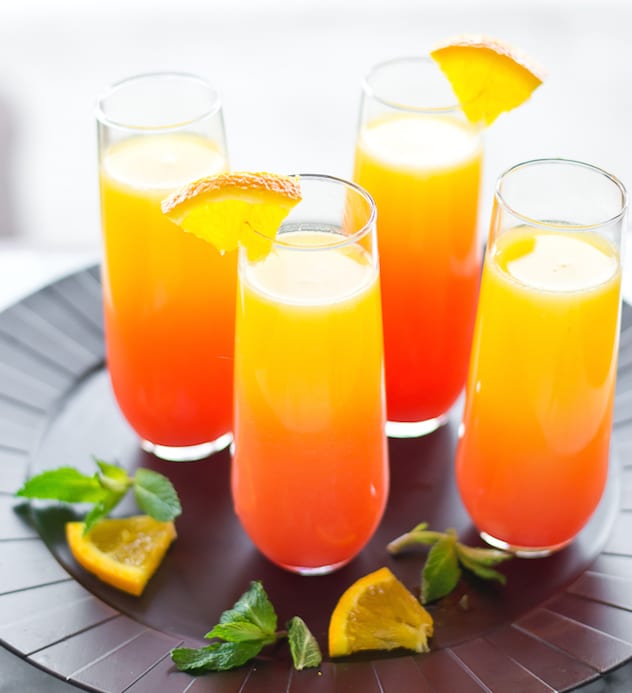 www.justputzing.com
Tequila Sunrise Mimosas
Start your brunch of with a zing and a simple cocktail. No shaking, no stirring and just four ingredients is all it takes to get your day going. Get the recipe here.
Snacks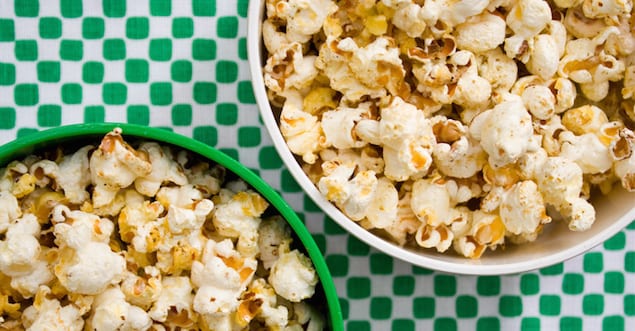 http://thebestremedy.co
Tequila Popcorn with Jalapeño and Lime
A day of tequila cooking definitely calls for some great snacks. Salty, crunchy, and with some tang and spicy, this popcorn is everything you might be looking for in a snack. A tequila, jalapeño, and lime butter coats the popcorn before it is salted, peppered, sprinkled with cumin, and baked. Get the recipe here.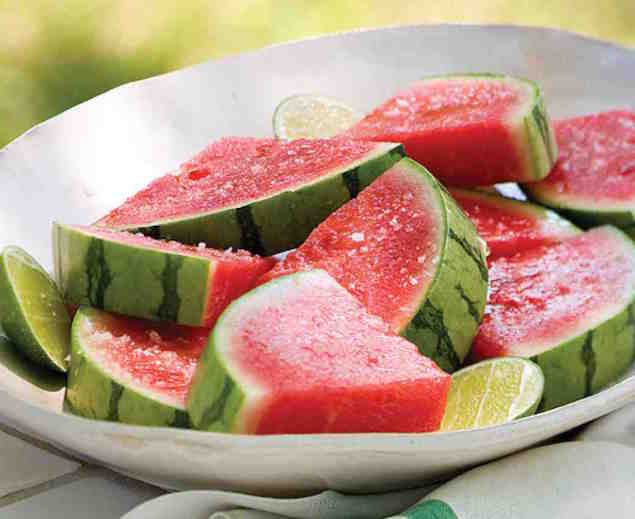 www.marthastewart.com
Tequila-Soaked Watermelon
This snack is strictly for grownups. Soak the slices in a tequila syrup and serve the fruit topped with salt, lime juice, and maybe a sprinkle of chili, too. Get the recipe here.
Lunch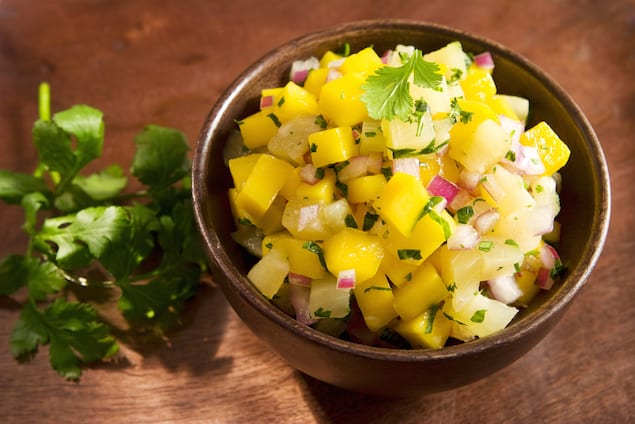 Shutterstock: Olga Lyubkina
Tequila Guacamole, Salsa and Chips
Kick up your guac not only with Serrano chilies, but also with a few tablespoons of tequila. Try this recipe. After grabbing a scoop of that deliciousness, head over to a bowl of salsa also spiked with a dash of tequila. Make your favorite pineapple salsa, maybe even grill the fruit first, and when you add in the lime juice, add some tequila too. Try this recipe.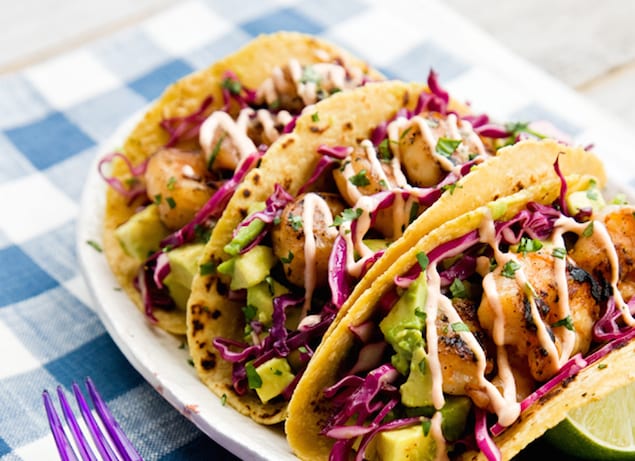 www.tartineandapronstrings.com
Honey, Tequila, Lime Fish Tacos
Fish tacos are a filling lunch option that won't leave you feeling weighed down. Try this version with shrimp and a chipotle crema, get the recipe here. Or, try another with pickled onions and your favorite fish inside, get the recipe here.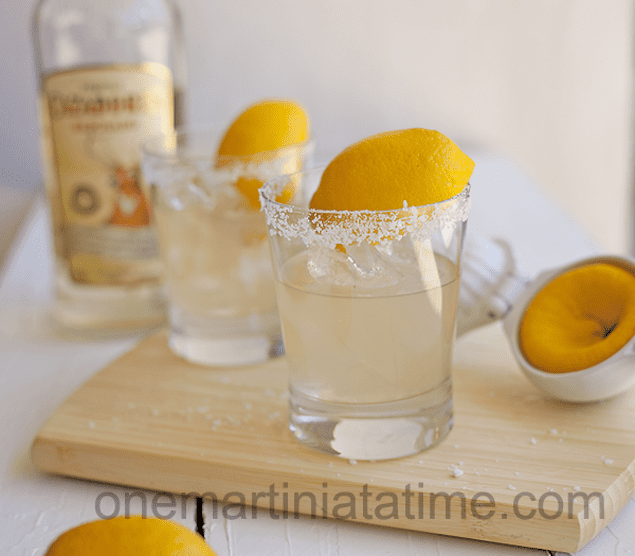 www.onemartini.com
Salted Lemonade with Tequila
Keep things fresh and simple at lunch with a spiked lemonade. Rim your glass with salt, combine lemon juice, agave, tequila, ice and start sipping. Get the recipe here.
Dinner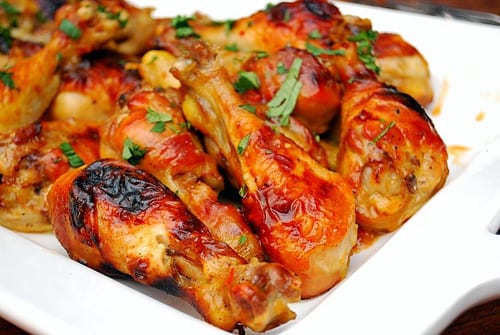 www.whatscookinchicago.com
Tequila Glazed Chicken
Make these baked drumsticks or head outside to the grill with the same sauce and theory, but instead with skewered chicken. Apricot preserves balances the spicy chilies and a spike of tequila. Get the recipe here.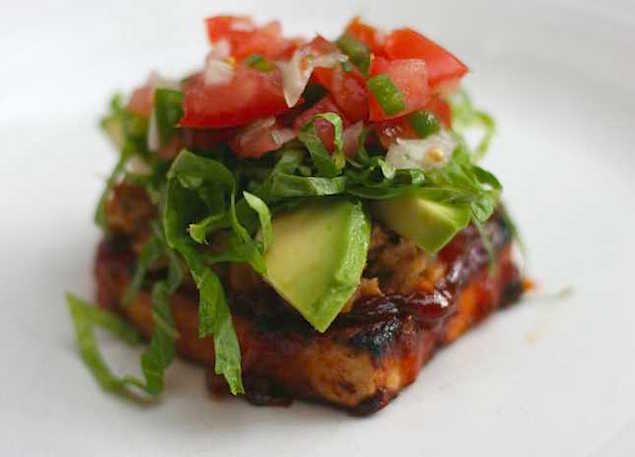 http://vegandad.blogspot.com
See Also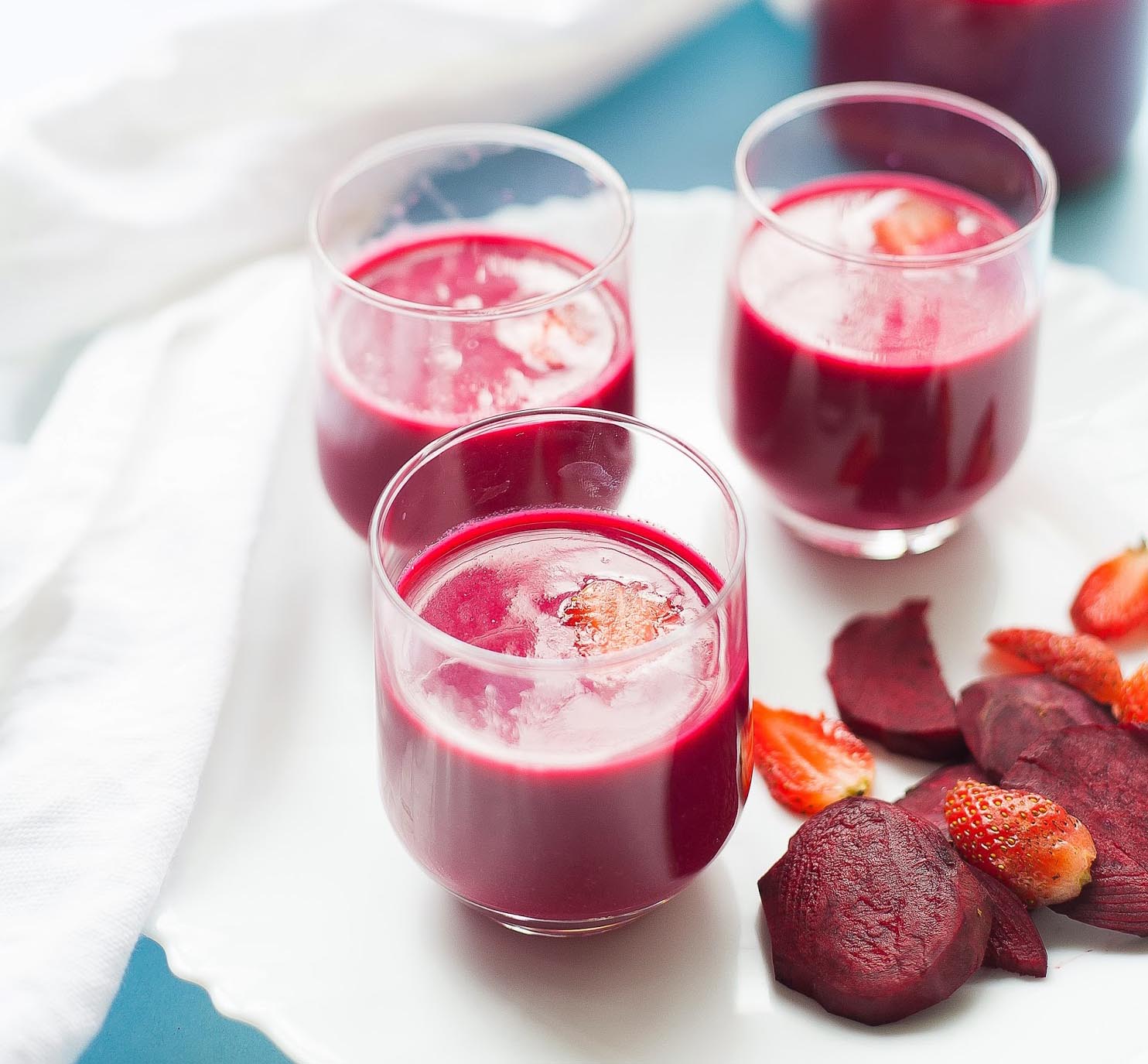 Grilled Tequila Tofu
Dry rubbed, grilled and served with a Mexican-spiced barbecue sauce, this tofu is anything but boring. Top with homemade refried beans, avocado, lettuce, and salsa. The secret ingredient? Tequila in the sauce. Get the recipe here.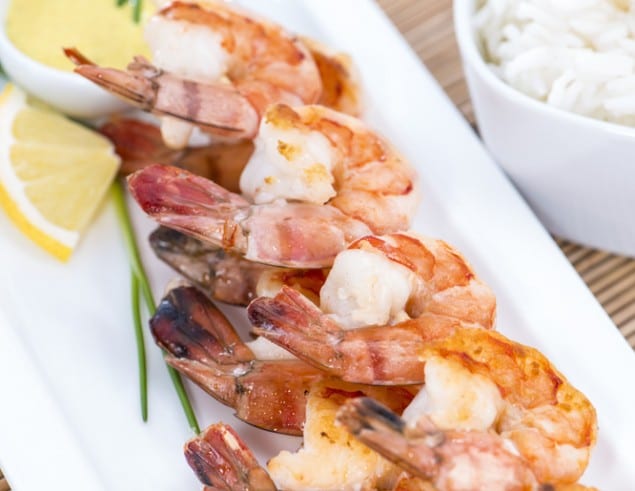 Shutterstock: HandmadePictures
Tequila Grilled Shrimp with Lime
The Rabbit Hill Inn in Vermont keeps things rustic and flavorful with their simple recipe. Marinate the shrimp in the tequila sauce, complete with shallots, a few hours before go time. When you are ready to dine, throw them on the grill for five minutes and you're set! This is a great starter or appetizer that can be cooked quickly on demand when you have guests over. Get the recipe here.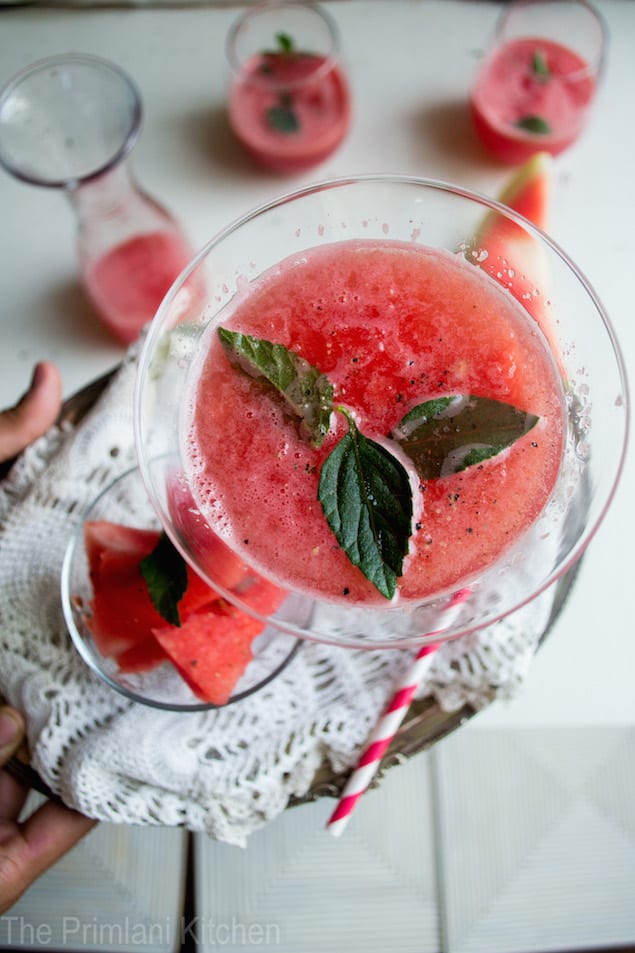 http://www.theprimlanikitchen.com
Spicy Watermelon Cocktail
This tequila cocktail is spiced with hot sauce and then cooled back down with fresh watermelon and mint. Get the recipe here.
Dessert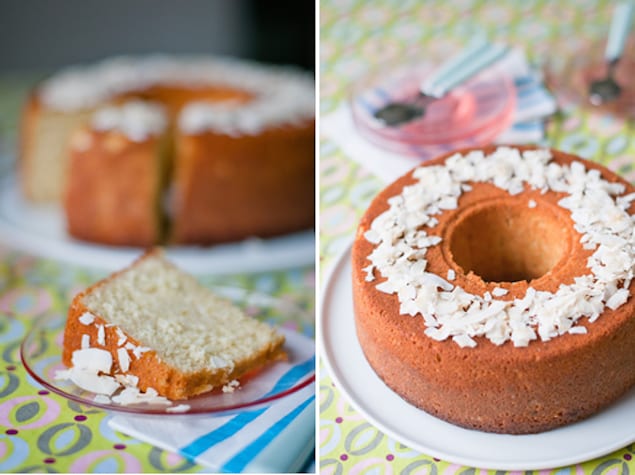 www.hungryrabbitnyc.com
Tequila-Soaked Cake
A coconut-lime cake is doused in condensed milk and tequila after it comes out of the oven. Allow the spongey cake to absorb the liquid for a few hours and then dig in. Get the recipe here.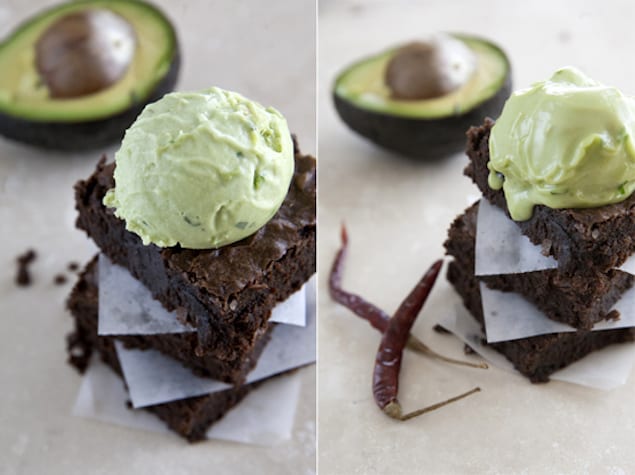 www.muybuenocookbook.com
Avocado Ice Cream with Tequila
Top spicy chile brownies with a scoop of creamy ice cream. This interesting ice cream is made with avocados, cilantro, lime and tequila, but it is sweet and a true flavor bomb. Get the recipe here.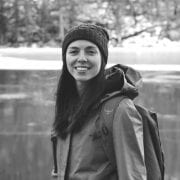 Annelise McAuliffe
Mandatory family outings to the Detroit farmers' market and nightly home-cooked meals cultivated Annelise's respect and curiosity for food. A graduate of The Culinary Institute of America, she spends her free time in New York City recipe testing, eating breakfast all day, and dreaming up international culinary adventures.