Conquering Fish: Pesto Stuffed Trout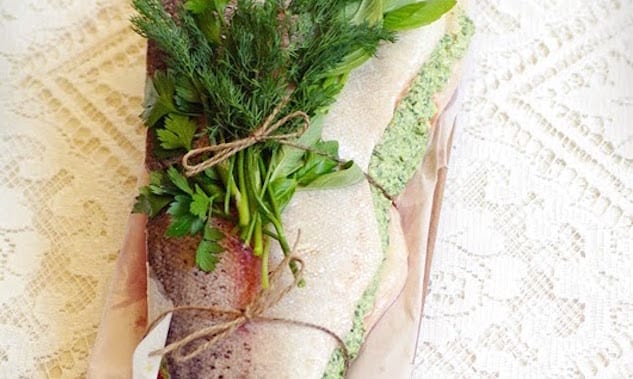 Overcome a fear of cooking seafood at home with this simple recipe of trout filled with a beautiful pesto and plenty of herbs.
By Leigh R Chomp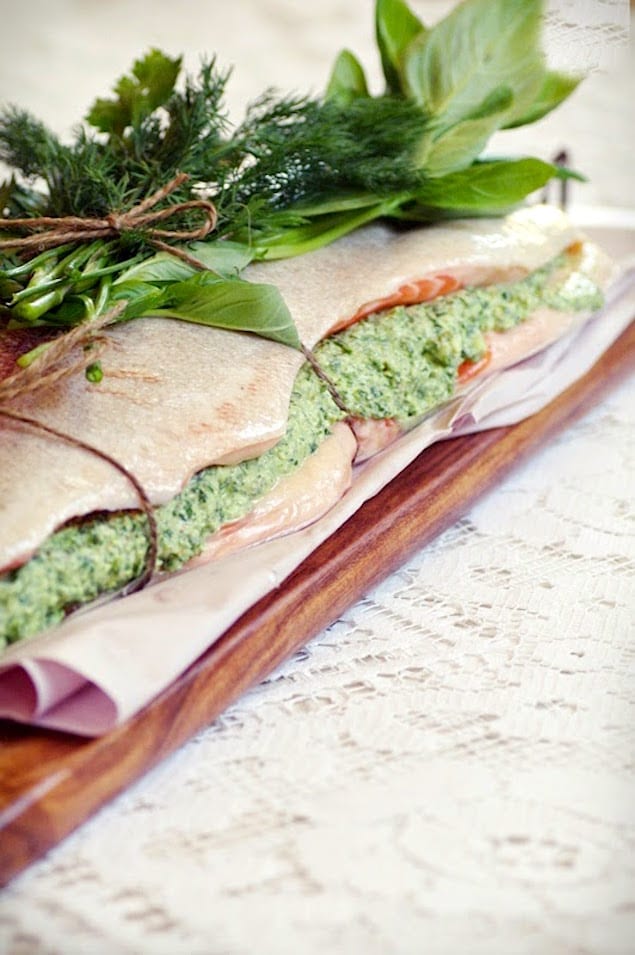 I have a love/hate relationship with fish. I adore eating it and it's often my first choice when eating out, as it's a food I often crave. My problem….I don't like cooking it.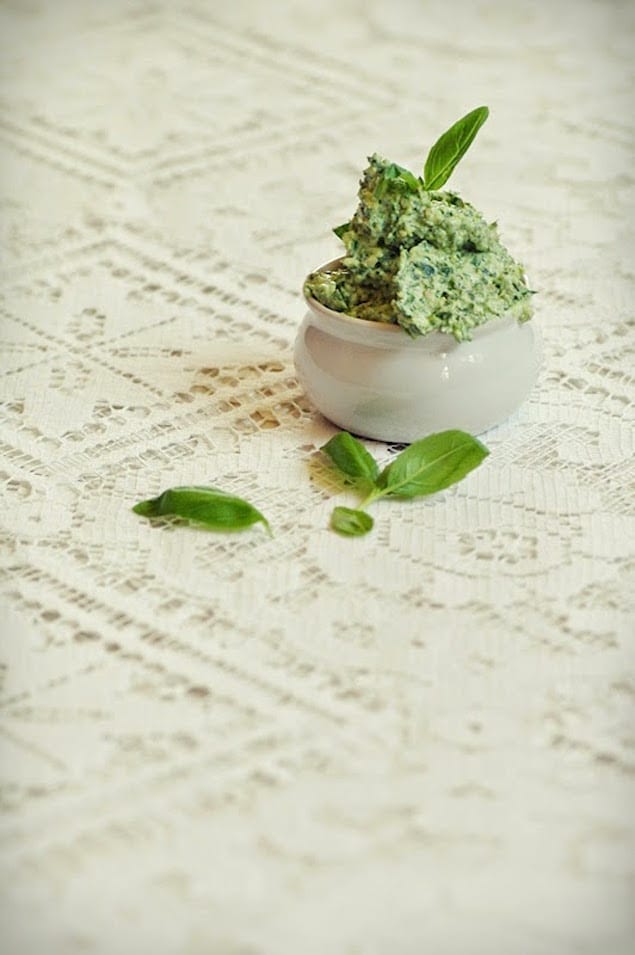 Actually, I'm petrified of cooking it.
However, I am facing my fears and this recipe is fool proof.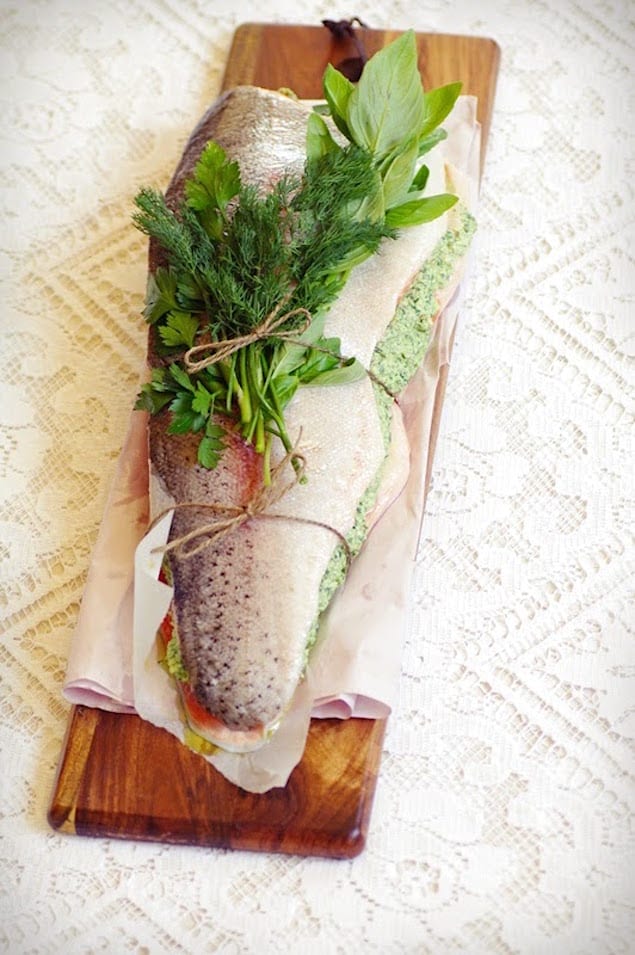 Conquering Fish: Pesto Stuffed Trout
Overcome a fear of cooking seafood at home with this simple recipe of trout filled with a beautiful pesto and plenty of herbs. recipe adapted from Sophie Dahl
Ingredients
1 whole sea trout filleted, skin on and pinned boned
large bunch of flat leaf parsley – stalks torn off
bunch of basil leaves
large handful (approx 80g or 3 ounces) almonds
150g (5.3 ounces) fresh ricotta
zest and juice of a large lemon
salt + pepper
Instructions
Preheat the oven to 200 degrees.
In a blender pulse the parsley, basil, almonds and lemon zest until chopped. Then add the ricotta and blend into a thick creamy stuffing.
Squeeze in the lemon juice and season to taste (I like loads of big lemon flavour!).
Lay 5 pieces of string that can tie around the fish onto a roasting tray big enough to hold the whole fish.
Lay one fillet on top and spread
The mixture onto the fish all the way to the edges making sure it is not too thick in the middle, then top with the other fillet skin side up and tie the pieces of string around the fish – push any filling back in that has oozed out and push the sides of the fish down to ensure as much as possible is held inside.
Roast in the oven for around 15-20 minutes until the fish is cooked through to your liking and the skin is a little crisp on the outside.
When cooked, remove from the oven and when cooled slightly, slice - keeping the string on to keep the fish as intact as possible.
Leigh R Chomp
A Melbourne based Taurean, home-cook, amateur photographer and lover of all things French!