Danish Ronny Emborg will enter Atera's kitchen in NYC as the new chef and promises to bring "lightness and rawness" to an already impressive dining experience.
By Roberta Phillips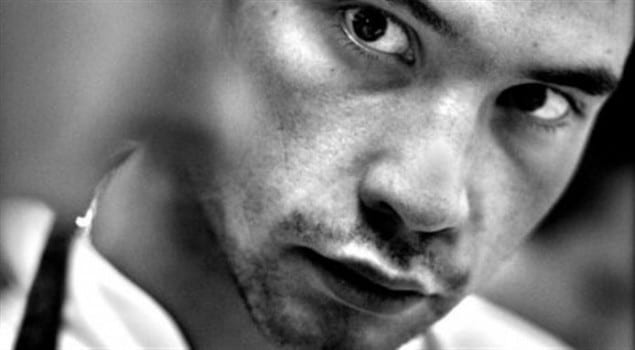 An unexpected change in the New York dining scene. Danish Star Chef enters at Atera restaurant.
Last week the news of a New York gastro move hit the global press: Atera, a two-starred Michelin and one of the most adventurous, high-rising restaurants in Manhattan, says goodbye to their Executive Chef Matthew Lightner and welcomes a fresh-faced Danish Chef Ronny Emborg as the future culinary leader.
Emborg, stated as a being "a good fit" for Atera by Chef Matthew Lightner in The New York Times, seems like a natural choice for a restaurant focused on innovation and presentation – and, it sounds like things at Atera won't feel too different once Emborg takes over the kitchen. His style employs various techniques to turn out plates that put a heavy emphasis on visual appeal.
Atera's owner Jodi Richard states, "With the entry of Chef Emborg, we will enhance the Atera dining experience that will highlight Chef Emborg's creative dishes and an innovative twist on a classic dining experience for our guests."
Ronny Emborg, the current executive chef at Copenhagen's Michelin-starred Marchal, explains that his complete re-writing of the 22-course tasting menu will focus on "lightness and rawness".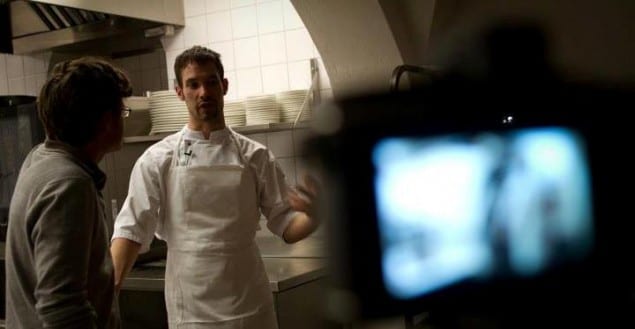 Just 32, Ronny Emborg has already worked alongside many culinary masters, including the infamous Ferran Adria of elBulli, Andoni Luis Aduriz of Mugaritz and 2011 Bocuse d'Or Gold Medalist Rasmus Kofoed of Geranium. Under Chef Emborg's management, both Marchal and his previous position at top restaurant AOC were awarded with Michelin-accolade within just a year.
Recently Marchal was voted "Restaurant of the Year" by the Danish Dining Guide. Chef Emborg has also been the personal chef to Her Majesty Queen Margrethe II of Denmark as well as voted "Chef of The Year".
In an interview with Danish leading newspaper Politiken, Ronny Emborg expresses his future change as being huge: "I've always had a dream of working in New York; it's an incredible and interesting city with a remarkable food scene. This I'll fully embrace while also having ambitions on adding things myself."
As his career evolved, Ronny Emborg has defined "The Sensory Kitchen" – a kitchen of pure tastiness that enhances the pleasure of dining with the full use of taste, sight, color and smell to a higher level of gastronomical excitement.
A look behind the scene of Ronny Emborg's kitchen 
In all great news for New Yorkers, as Grub Street states: "If Emborg can successfully carry the torch at Atera while putting his own stamp on the menu (which he's reportedly rewriting completely, though the current staff will remain at the restaurant), and Lightner's new project ends up being equally ambitious, New York will just wind up with yet one more high-caliber spot that elevates diners' expectations."
Honest Cooking Chief Editor and Publisher, Kalle Bergman agrees, going into details: "While Ronny Emborg's cooking is technically very advanced, a Ronny Emborg meal is never about technique. His presentations are pretty to the point of being small edible works of art. Often whimsical, but always sharp and never with poseur intruders that are there with the sole purpose of making the plate look good. His flavors are ethereal, often feminine, but at the same time bang on target. And at the end of the meal, one very simple quality always seem to linger. The technical term for that quality? Yumminess. New York is in for a real treat."
Honest Cooking has previously featured several of Chef Emborg's tantalizing dishes including recipes, for a long time being in the know of his remarkable talent. View these here.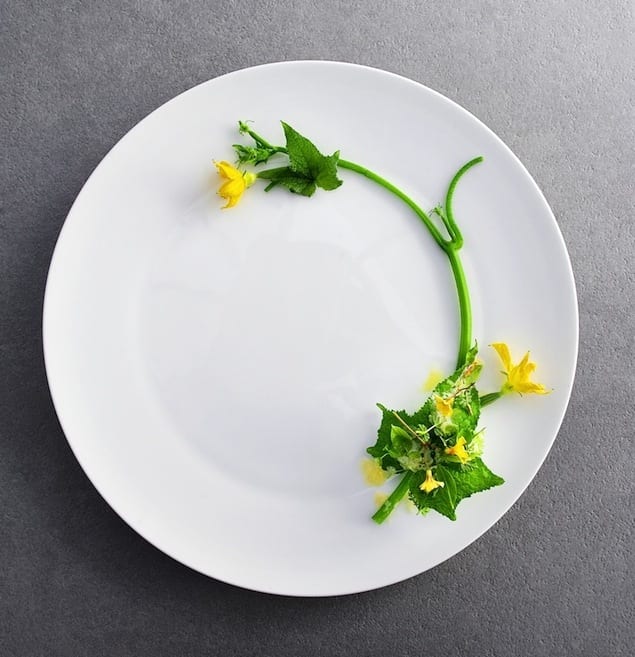 Photo by Signe Birck and Nathan Thornburgh.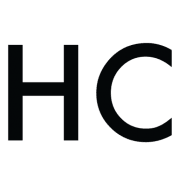 Roberta Phillips
Roberta Phillips is a UK-writer with a major in English and American literature. Her literary portfolio includes working with popular art and culture publications, both as a writer and editor, as well as taking on the world of fine wines and gastronomy.