Feeling chilly? Eat chili. Eli Shayotovich with a beer infused recipe that is sure to warm you up.
By Eli Shayotovich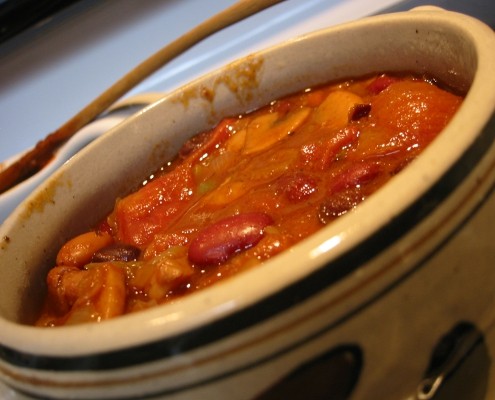 There's nothing like a big bowl of steaming chili to put the kibosh on winter's icy grip, especially when that chili has some beer mixed into the ingredients! Winter Warlock Oatmeal Stout from Bristol Brewing Company adds just the right magical touch to an otherwise ordinary bowl of chili.  The roasted barley malt and one hundred pounds of flaked oatmeal makes the beer – and the chili – exceptionally smooth. If you can't track down a bottle of Winter Warlock use any bottle of oatmeal stout you can find.  Cheers!!
3 lbs (1.36 kg) sliced lean sirloin steak
1 lb (0.45 kg) ground beef
1 green bell pepper (chopped)
2 large onions (chopped)
5 – 6 large cloves of garlic
2 packets of chili mix
2 cans red kidney beans (with liquid)
1 can black beans (with liquid)
1 can great northern beans (with liquid)
1 can diced tomatoes
1 can chopped tomatoes that include chopped chili peppers or jalapenos
1/2 to 1 can of corn (drained)
1 tablespoon (15 ml) of cumin
1 tablespoon (15 ml) of chili powder
1 teaspoon (5 ml) of smoky paprika
1 bottle of Oatmeal Stout
2 tablespoons (30 ml) of flour
Salt and pepper to taste
1. In a stockpot brown the steak and remove.
2. In same skillet brown the ground beef and remove; saute onions and bell pepper till soft and translucent; add garlic and saute about one minute.
3. Return all of the meat to the stockpot and add chili mix, seasonings and flour. Stir constantly for a 2 – 3 minutes.
4. Add the beer plus the beans, corn, tomatoes. Bring to a boil, reduce to low and simmer for a couple of hours or put in the oven on low for a couple of hours stirring occasionally.
5. Garnish with chopped onions, cilantro, cheese or sour cream. Serve with corn bread or in a bread bowl.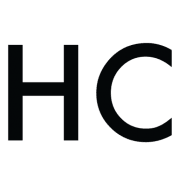 Eli Shayotovich
Eli Shayotovich believes beer is the elixir of the gods, and when looked at properly - through beer goggles perhaps - has changed the entire course of human history. He writes about the craft beer revolution for a myriad of websites and print publications.