Bill Walsh passes through gorgeous Ithaca, New York and hits the stupendous coffeehouse called The Shop Cafe for a supreme cup of joe.
By Bill Walsh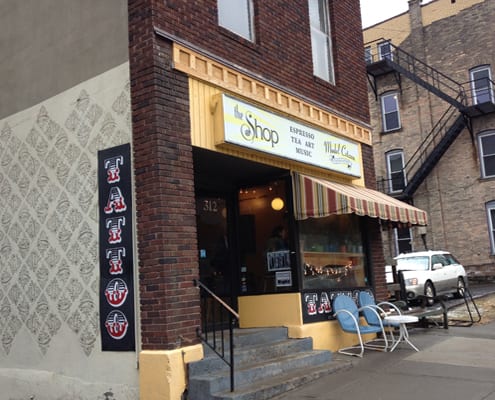 Subject: The Shop Cafe
Location: Ithaca, NY
WiFi?: Yes
Rating: 6+ [see key] Part of the Fill in the Coffee Map Series
Back when central New York was a regular stomping ground, Ithaca was one of my favorite haunts. Its lovely small town shops, independent culture and its array of good coffeehouses always made for a nice little day trip.
Recently in passing through, I made my way over to a spot I had previously not known as a member of the Ithaca coffee scene, a shop called The Shop Cafe. Located on Seneca Street a block or so from the Commons, The Shop shares a stand-alone brick-faced building with a tattoo parlor. Walking over on the slightly deserted streets on a rainy morning, I found the interior buzzing with life.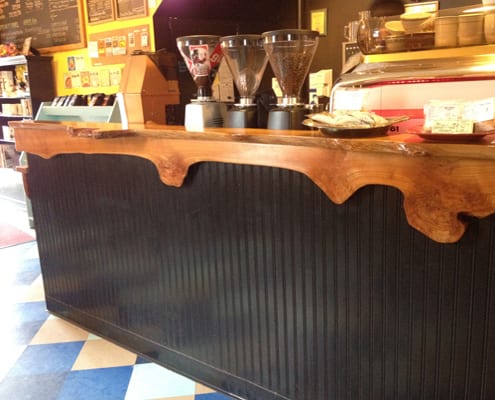 The inside continues the yellow exterior onto the walls, balanced with a checkered tile floor. The bar hugs the left wall while seating exists at the front and back of the space. Coffee from various roasters adorns a front display, along with fresh pastries and other wares upon the counter.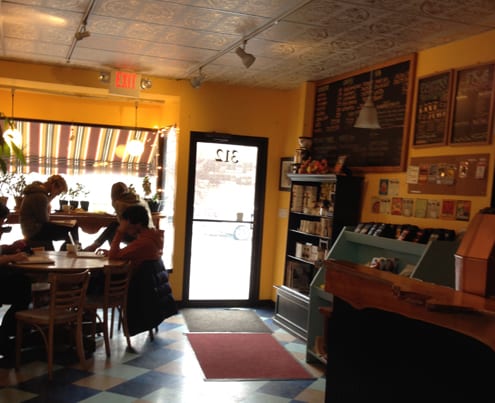 See Also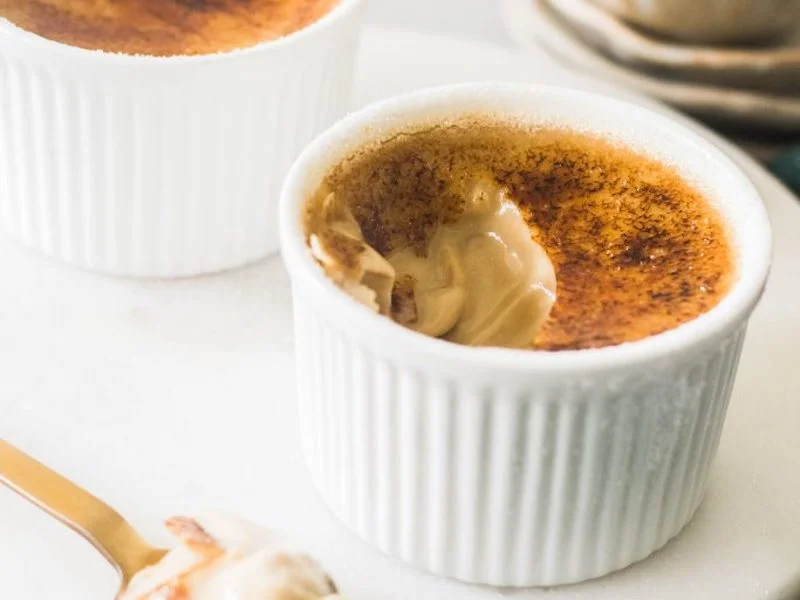 As for my coffee, I settled upon Gimme's Piccolo Mundo for my espresso and a pourover of Counter Culture's Ikawa Burundi. The espresso, pulled short with brown crema, conveyed lemon, raspberry, chocolate and a touch of basil, making for a delicious espresso, bright and velvety. The pourover sang of wildflower honey, rhubarb, pie crust, caramel, nougat and a touch of celery in a light body; all in all smooth, succulent and sweet.
Pleased with my offerings and the wonderful baristas in this gem of a shop, I will definitely make this a regular visit when I blow into town. When in Ithaca, set up shop at The Shop.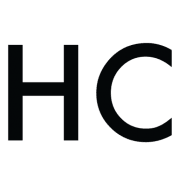 Bill Walsh
Bill Walsh is a contributing writer at Honest Cooking and the fanatic behind the acclaimed Pure Coffee Blog. He gains his inspiration from God, family and coffee, and loves to take each of them on the road as frequently as possible for a solid adventure.